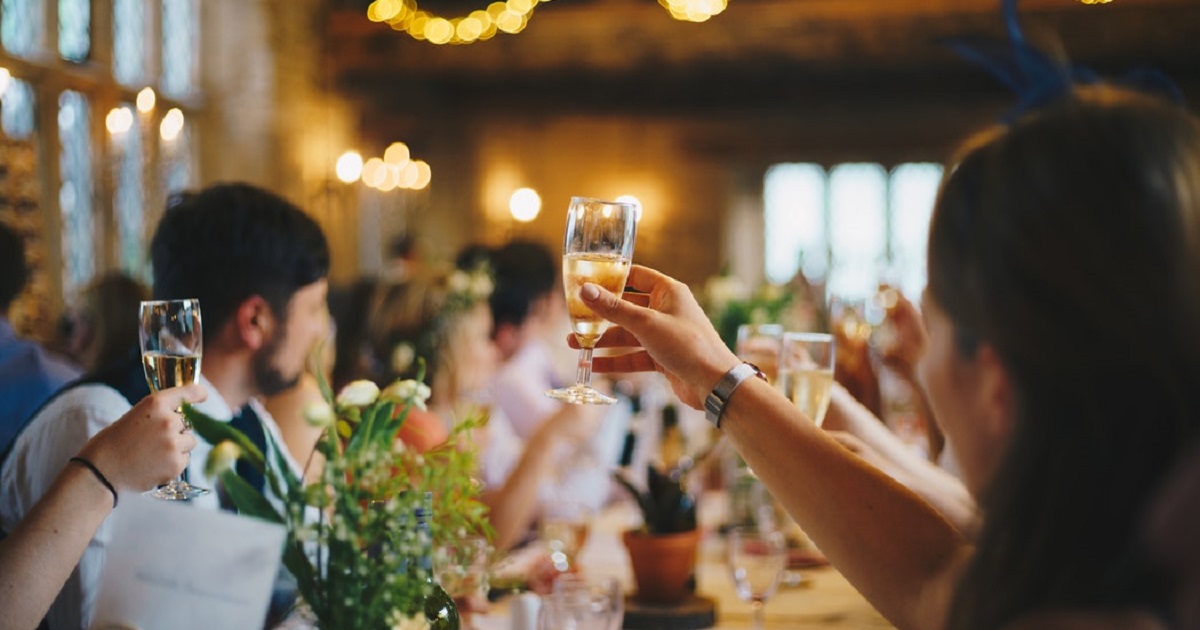 Either small or big event we opt to have happy and satisfied guests at the end of the day. And how can you make it possible? Here's a list of the things that married couples tend to forget to do for their wedding guests but shouldn't.
1. Update your registry
They will check your wedding registry from time to time to check what items are still on the list. An updated registry will be very much appreciated. You cannot just forget about it after setting it up!
2. Prepare welcome bags
Especially for those who will stay in for the night and drove hours to get to your reception, they need this! It is a way of welcoming them to your wedding and at the same time to another place, they have never been to! So try to make it useful!
3. Tell them what to expect
Are the people also speaking in Tagalog or is the weather going to be chilly? This little information will be a big help especially if this will be their first time traveling so they can get their things ready.
4. Help them with the travel arrangements
If this is your place then you are the best person who can help them with this kind of thing because you have been there and done that. Ask them if you can help them with anything, especially if you know some promos for tickets or hotels!
5. Make sure there's enough space in the parking lot
Sometimes couples forget to leave space in a parking lot for their guests leaving their cars beside the street or parking somewhere far because the place lacks for parking. If you know that almost all of your guests will be arriving with their own cars, you know what to do.
6. Make sure they are comfortable
Don't fill the table with too much decoration, it might look beautiful but think if your guests will be able to eat properly with this setup. This also applies to the chair, make sure they can sit back and relax.
7. Make arrangements for guests transportation
We all want to prevent drinking and driving incidents and to make that happen you need to provide guest transportation arrangements. Not only those drinkers will appreciate it but also those guests who will come from the city because they won't have to worry about driving and parking.
8. Consider the number of restrooms
If you are going to have a big number of guests then you need to have plenty of restrooms at your reception. You don't want them to fall in line and wait for their turn because it doesn't sound right. Right?
9. Think carefully about the assigned seating
You need to think of this carefully together with your future husband because only the two of you knows your guests better than anyone else. But if you are not going to have assigned seating, much better!
10. Don't forget to say thank you
You can actually say thank you to your guests on your wedding day by going to their tables while they are eating their meal, and don't forget to snap some pictures! You can also thank them through your toast. Lastly, don't forget to say thank you after receiving their gifts!
For other wedding tips and ideas, download the BG Bridal Gallery app on iOS or Android!
@BGBridalGalleryPH
Follow @BGBridalGalleryPH for useful wedding tips, unique ideas, and more.