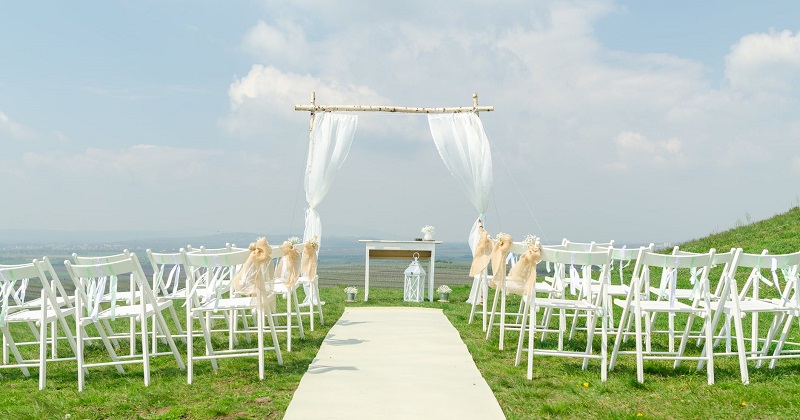 You have been fantasizing about your dream wedding since you were a little kid. It is not just the big, flowy wedding dress you have been wanting to achieve, but also the extravagant, stunning wedding venue, of course! 

Since there are a lot of wedding venues in the Philippines you can choose from, where do you really picture yourself saying your vows with your partner? Where do you picture yourself when you are dancing on the dance floor? Having a hard time imagining from all those ideal wedding venues in your mind? These 10 types of wedding venues can help you choose where!


1. Garden Wedding Venue


Garden wedding venues will always be one of the most popular wedding receptions because of the refreshing backdrop that makes the brides, grooms, and wedding guests relaxed. You will never go wrong when you choose a garden venue, especially if your dream wedding themes are natural, whimsical, and tropical. 
Choosing a garden as a wedding reception is great for pictorials, late-night parties, and a lot more. However, if you choose a garden wedding venue for your most special day, make sure to always have a Plan B ready when it rains unexpectedly. In addition, make sure that your wedding attire is breathable just in case the sun shines hotter than the usual.
There are
a lot of garden wedding venues in the Philippines
. However, Tagaytay is the most ideal place for it. Plus, there are affordable wedding venues in Tagaytay that you should take account of. Wedding receptions like Taal Vista Hotel, Narra Hill, Angelfields Nature Sanctuary, Clear Water Resthouse, and Bali Village Hotel are the best for garden wedding reception venues.






2. Barn


If you are eyeing a rustic-theme wedding, a barn wedding venue is the most ideal wedding reception for you! Since barns have a lot of texture and neutral color around, it will match the rustic wedding theme. It might be challenging to put decors because of its high ceilings, but let your imagination run wild!
There are only a few barn wedding venues in the Philippines. However, this kind of wedding venues are unique, and therefore, it will amaze your guests. Celebrating at a rural ambiance combined with the breezing wind gives
every bride and groom an unforgettable event
, especially that it is made happen in a stylish setting with a touch of nature.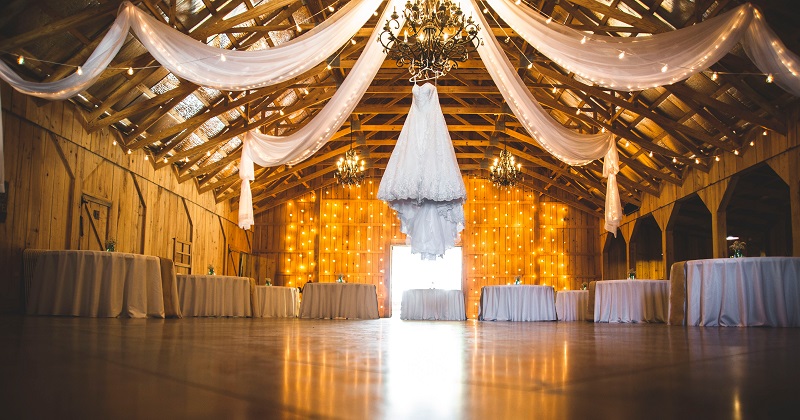 3. Hotel Wedding Venue


Do you really want to be a June bride? However, you are worrying about the typhoons? Getting married during the offseason is not a problem anymore. If you want to get married during the rainy time of the year, but still want everything to go as planned, you can choose a hotel as your wedding reception venue. In addition, there are lots of hotel wedding venues in the Philippines.
Hotel wedding venues will be convenient for you and your guests because you do not need to drive home after the wedding reception—meaning, you can party all night long! Hotels as wedding reception venues are perfect because the ambiance is classy and elegant. Everything (wedding reception, caterers, coordinators, hosts) you need are also already there.
The Manila Peninsula is
perfect as a wedding reception venue
because it is known as a tranquil oasis in the city. Raffles Hotels, on the other hand, fits perfect if the bride and groom opt a classy ambiance for their wedding venue. A Sofitel experience screams for a striking Manila Bay Sunset that everyone will totally love! Manila Hotel is recommended, too, for an exceptionally elegant wedding reception venue.






4. Museum


Pinto Art Museum in Antipolo is one of the most loved prenuptial photoshoot venues nowadays. However, do you know that some museums allow their place to be a wedding reception already? Museum wedding venues are now being considered as wedding reception venues because of its effortless decors, paintings, and artifacts.
Having a museum wedding venue is one-of-a-kind. Its endless color palettes play a perfect backdrop
for your dream wedding
. The artsy "feels" for your big day will be aesthetic, too! If the bride and groom want art, culture, romance (and no war) to flow through each space of the wedding reception, make sure to inform your guests about the rules and regulations of the museum.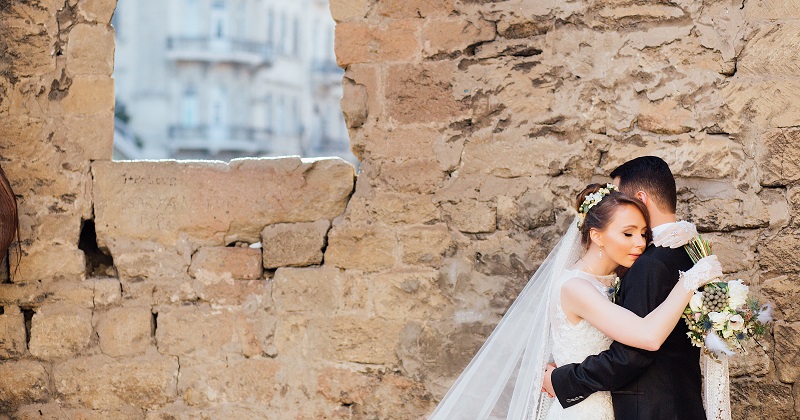 5. Country Club


Looking for a place that can cater to 200 guests? Include a country club in your list of options because we are very sure that you are going to love that wedding venue! Country club wedding venues in the Philippines are perfect at any time of the year. It has indoor and outdoor locations you can choose from, so you can have the best of both worlds.
In addition, you can choose your preferred setting in a country club's
wedding receptions
. Aside from function rooms and elegant ballrooms, you can also choose from the golf course, the landscaped grounds, and terraces with wonderful views. Taking your wedding photos at a country club will definitely look great because the beauty of the place will speak for itself.
Manila Polo Club in Makati, The Palms Country Club in Muntinlupa, Alabang Country Club in Alabang are ideal for wedding reception venues.






6. Beach Wedding Venue


If you are the bride and groom who love the seas and the oceans, the most perfect wedding reception for you will be the beach! Summer is fast approaching. Everyone wants to feel that salt in their hair, eat all kinds of seafood, and get tanned skin, right? If you picked the beach as your wedding venue, you are not the only ones who will enjoy the big day, but also the wedding guests. Destination weddings on a beach will then be a combination of celebration and a mini-vacation. Win-win for everybody, too!
Beach wedding venues are amazing, especially for sunsets.
Getting married
on the beach gives an effortless, romantic vibe. It is also very comfortable—thanks to the mixed breeze of the sea and the wind. Just make sure your dresses are light and comfy. Another thing about beach wedding venues is the breathtaking background for your wedding pictures. The idea of the beach as a wedding venue will totally give you a lot of reasons to tie the knot here.
If it is summertime for you and your best buddy all-year-round, the beach venue is still the right choice for you! However, (we warned you already) be mindful of the storms!






7. Stadium 


Ohh, for the love of sports! Are you the kind of bride and groom who love watching sports and your weekend date is always in the sports arena? Why not get married in a stadium during the offseason? It will be a dream wedding come true for both of you and memorable for your guests! 
However, whether you are a sports fan or not, if you are inviting people who are more than 200, a stadium must be your wedding reception venue. Remember Marian Rivera and Ding Dong Dantes' wedding? They rented the whole SM Mall of Asia Arena because they have a lot of guests. A wedding reception in a stadium literally suits for a big wedding day.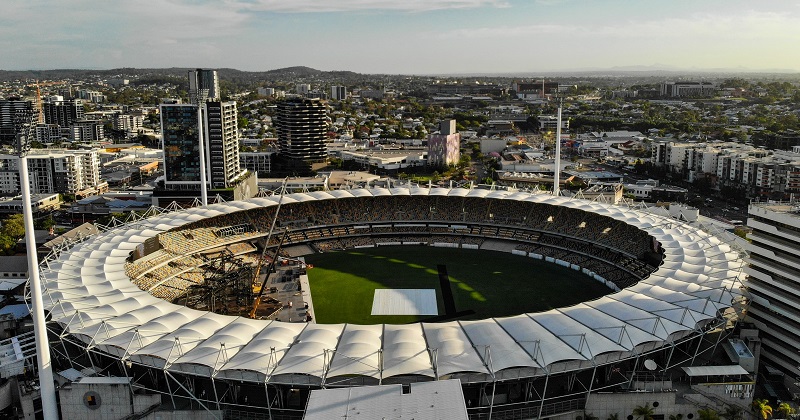 8. Restaurant


If you are choosing a sentimental (yet affordable) wedding venue, consider your go-to restaurant when you are still dating! If the food really tastes good, the ambiance looks extravagant, and the service is excellent, why not share that special place to your guests on your dream wedding? 
One question that you have to ask when choosing a restaurant as your wedding reception, can it cater to the number of guests at your wedding? If yes, the wedding reception venue should be simple and easy. Aside from the restaurant's ambiance, adding a few wedding decorations and a little personal touch on your wedding reception will do already.
There are various restaurants that can be wedding venues in the Philippines. Restaurants like Max's and Cabalen offer free ambiance setup when you choose them as your wedding reception venue. There are also restaurants in Manila like Caruso Ristorante Italiano, Le Jardin Café, and Sala Bistro that are ideal as wedding receptions.






9. Modern Space


Aside from hotels who have enormous events place, people are now building modern spaces for weddings, birthdays, baptismal, and the like occasions. Modern spaces are very convenient if you are going to have your wedding reception venue in the heart of the city, but do not like to rent a hotel or an events place. 
Modern spaces are a good alternative regarding wedding venues. They offer an accessible location, not just that, they are also affordable! Modern spaces wedding venues are ideal for intimate gatherings. This wedding reception allows guests to enjoy the simplicity and tranquility of life in the middle of the hustle and bustle of the city.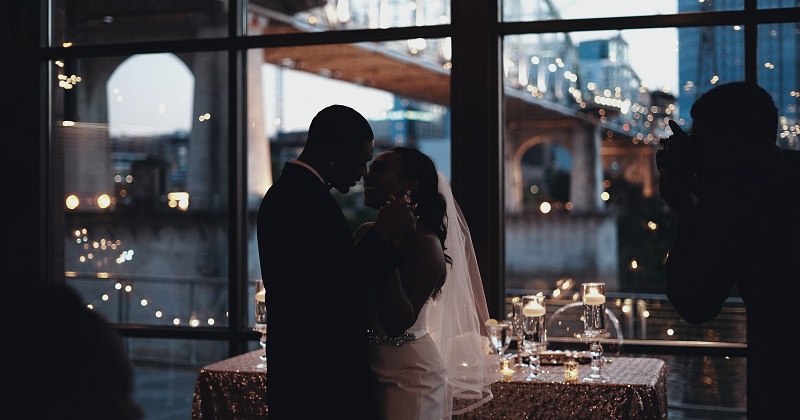 10. Popular Church Venues


Last, but never the least, the popular churches. Getting married in churches have been a very popular wedding venue since the days back. There are lots of church wedding venues in the Philippines. However, know that there are many majestic, yet affordable wedding venues in Manila, as well as in Tagaytay.
There are wedding churches in Manila with great architecture because they were built decades ago, while there are historical churches in Tagaytay where special events took place in the past. Some churches also offer wedding receptions already. Therefore, before picking a church, you should have a Manila and Tagaytay churches list first.
There are lots of popular wedding venues in Manila like San Agustin Church and Notre Dame de Vie Chapel, most commonly known as Fernbrook Gardens Chapel. You might also want to get married in the Caleruega Chapel of Transfiguration of Jesus that is just a thirty-minute drive from Tagaytay.
Church wedding venues will never go out of style. These wedding receptions might seem traditional. However, brides and grooms still see this wedding venue as very romantic and dreamy.






Tips On Choosing the Perfect Wedding Venue


Decide on the Wedding Location


Will your dream wedding happen in the metro? Or in the province? Destination weddings are a thing now. However, is that what you and your partner (and your guests) would want? Think of the possibilities when choosing your wedding location and weigh its pros and cons. You should also take account of your wedding guests, especially the older ones if the wedding venue would be accessible (or not).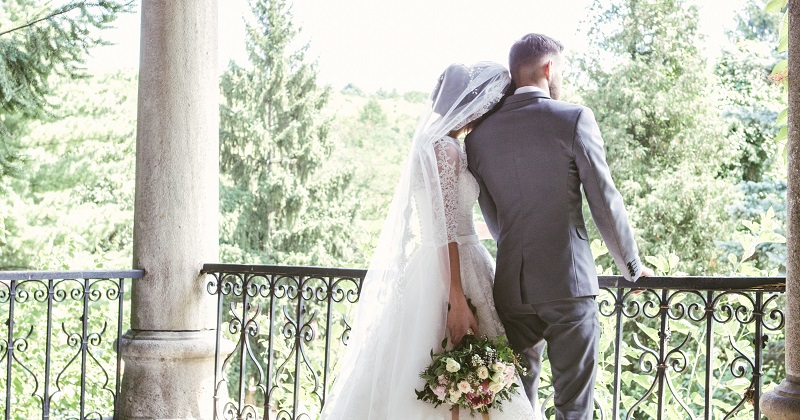 Select a Wedding Theme


Choose a wedding theme that will suit both the bride and the groom's personalities. It is a special day for these two lovely people—a big day that is not just for the bride, not just for the groom, but for both. Come up with a plan that both of you likes.
Deciding things for receptions and motifs during the wedding preparation is just the start. In the coming days (and the rest of your days), you and your partner have to decide bigger commitments than this. This is the reason why you should come up with a mutual decision with regards to the wedding theme and start working as a team as early as now.






Stick to Your Wedding Budget


Always remember your finances—whether it is for your wedding reception venue or dress, flowers, or what. You do not want to get bankrupt as you begin a new life together, right? Stick to the wedding budget you and your partner have talked about. 
Believe it or not, there are many possible ways on how to stay on your budget when planning a wedding. You can find wonderful wedding venues, even on the smallest costs, if you will just look around. However, it is more recommended that you seek help for wedding professionals. These wedding professionals like wedding planners can guide you all throughout the wedding. Plus, they can also score discounts to the suppliers and can totally stick to your budget.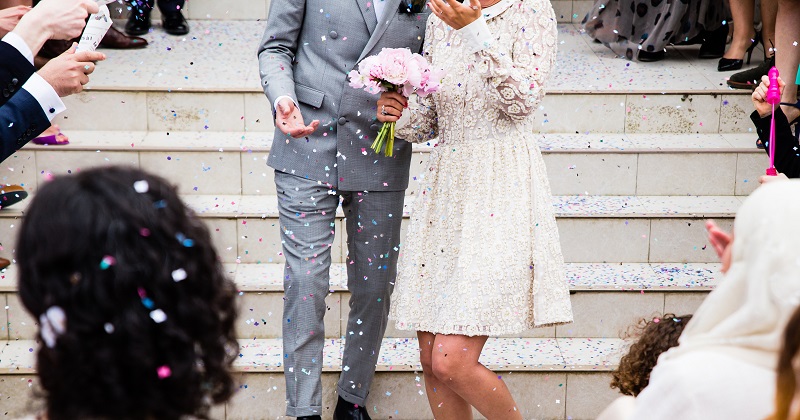 Start dreaming about your wedding venue and make that fantasy happen!
If you want more inspirational tips for your wedding day, you can get a free consultation at BG Bridal Gallery or visit our everyday bridal fair!
@BGBridalGalleryPH
Follow @BGBridalGalleryPH for useful wedding tips, unique ideas, and more.