Your first dance might be just a few minutes long but it's still one of the most memorable moments in your wedding.
Your first dance will only happen for about one to two minutes, but it's something that you'll remember for the rest of your life.
With that, we believe that your first dance should be one of the most momentous aspects of your wedding.
This is why we think spending some time to work on your first dance tactic is something you shouldn't miss.
What if we asked you: how would you want your first dance to be?
You want it to be unique, I can hear some of you answer.
What do you do then? Some of you might head on to Google and look for ideas.
However, living in an era of viral videos, no one is going to find surprise wedding dances so shocking anymore, especially if it's something you got from the internet.
However, you shouldn't let that thought stop you from getting the best first dance of your life.
There are plenty of ways to come up with a unique first dance and we've wrapped up some of the best approaches that we know.
1. Pay Someone To Compose Your Wedding Song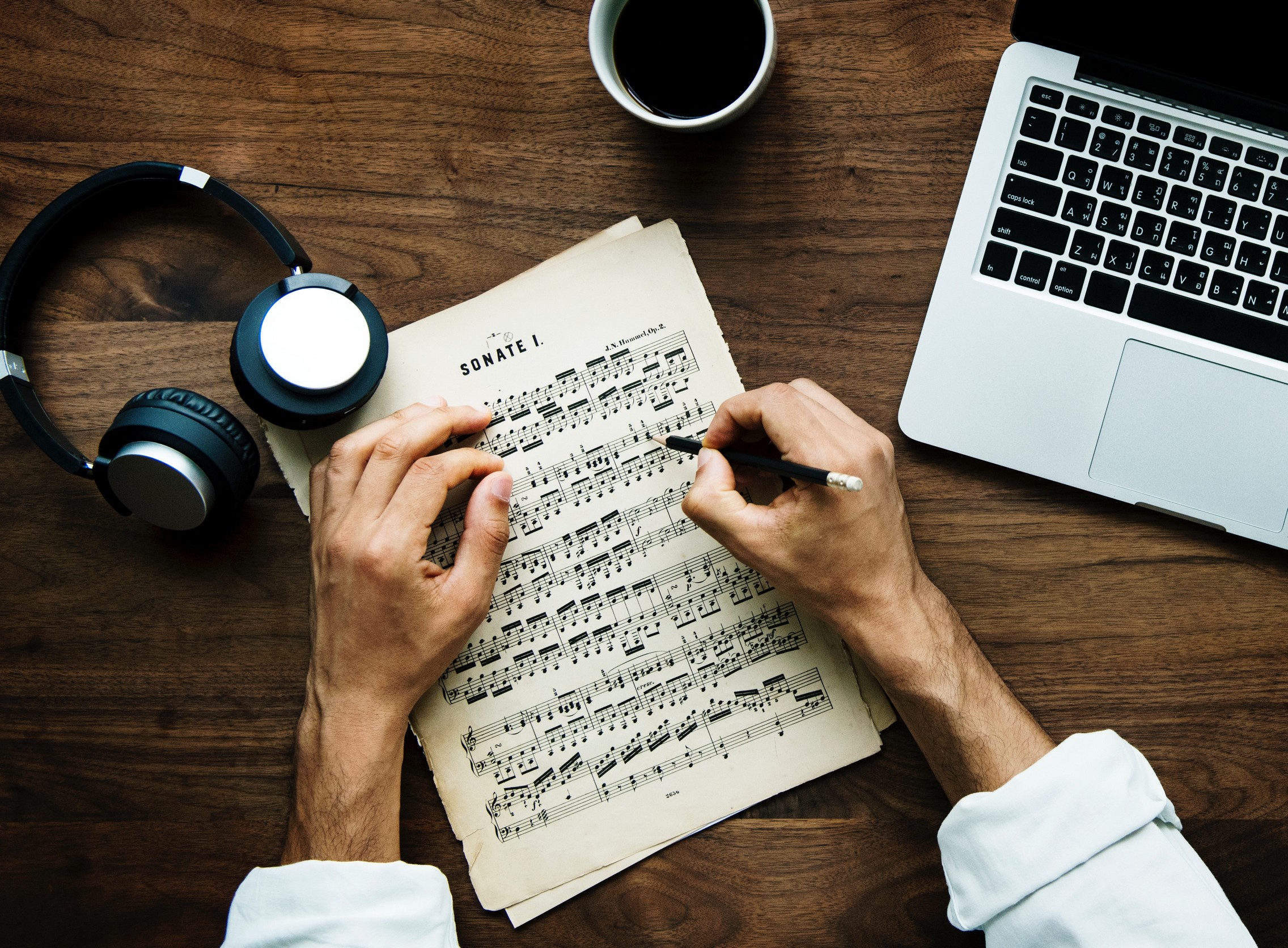 Also Check Out: Choosing the Music for the First Dance
If we could only have things our way, we would definitely want a wedding song that's much more unique. Face it.
It's pretty difficult to make your first dance different from above the rest if your wedding song does not comply with that same standard.
There are lyrical geniuses and professionals out there who can craft a new version of your chosen song.
Choose a popular song and go to websites like Custom Serenade where you can request for personalized lyrics depending on some information you will give them.
2. Wear A Different Wedding Dress When You Get To The Dance Floor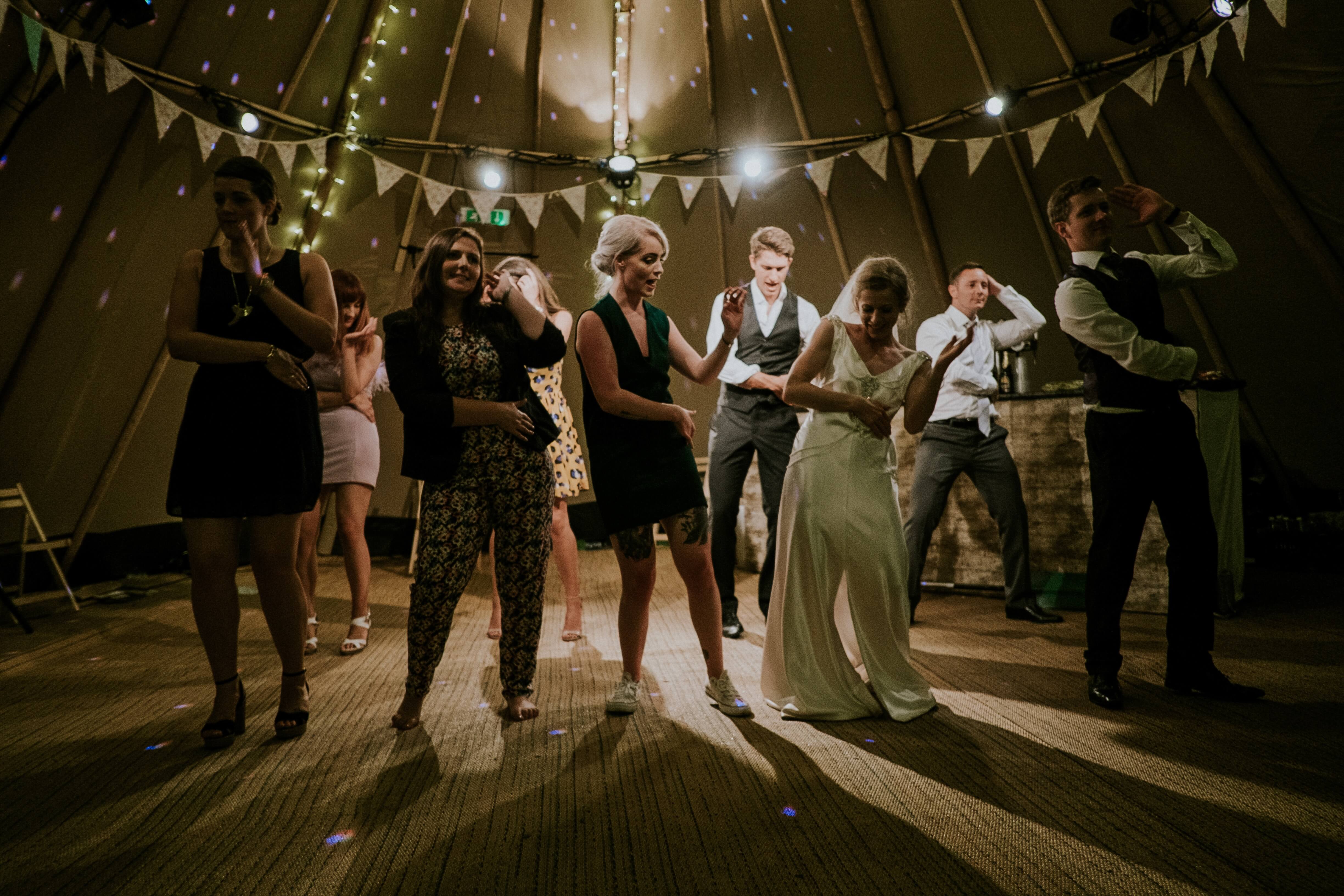 When you walk down the aisle, you want to look glamorous. You want to feel the bride of the century.
However, when you're about to enter the dance floor, we think it's time to get the party started.
With that, depending on the theme of your first dance, you may want to switch to a different wedding dress that's much more revealing.
Some brides want to relish their moment by flaunting their wedding dress until the event is over, but if you dream of having a unique first dance, changing into new clothes might be necessary.
If you plan to do classical dance like Cha Cha or Tango, your clothes need to match the beat.
Changing into a new wedding dress will give you that exciting feeling.
It might even inspire you to go freestyle as you enter the dance floor, but most importantly, changing into a much more comfortable wedding dress lets you move freely.
With that, you'll get to cherish the moment even more.
3. Layer the Wedding Song With Your Love Story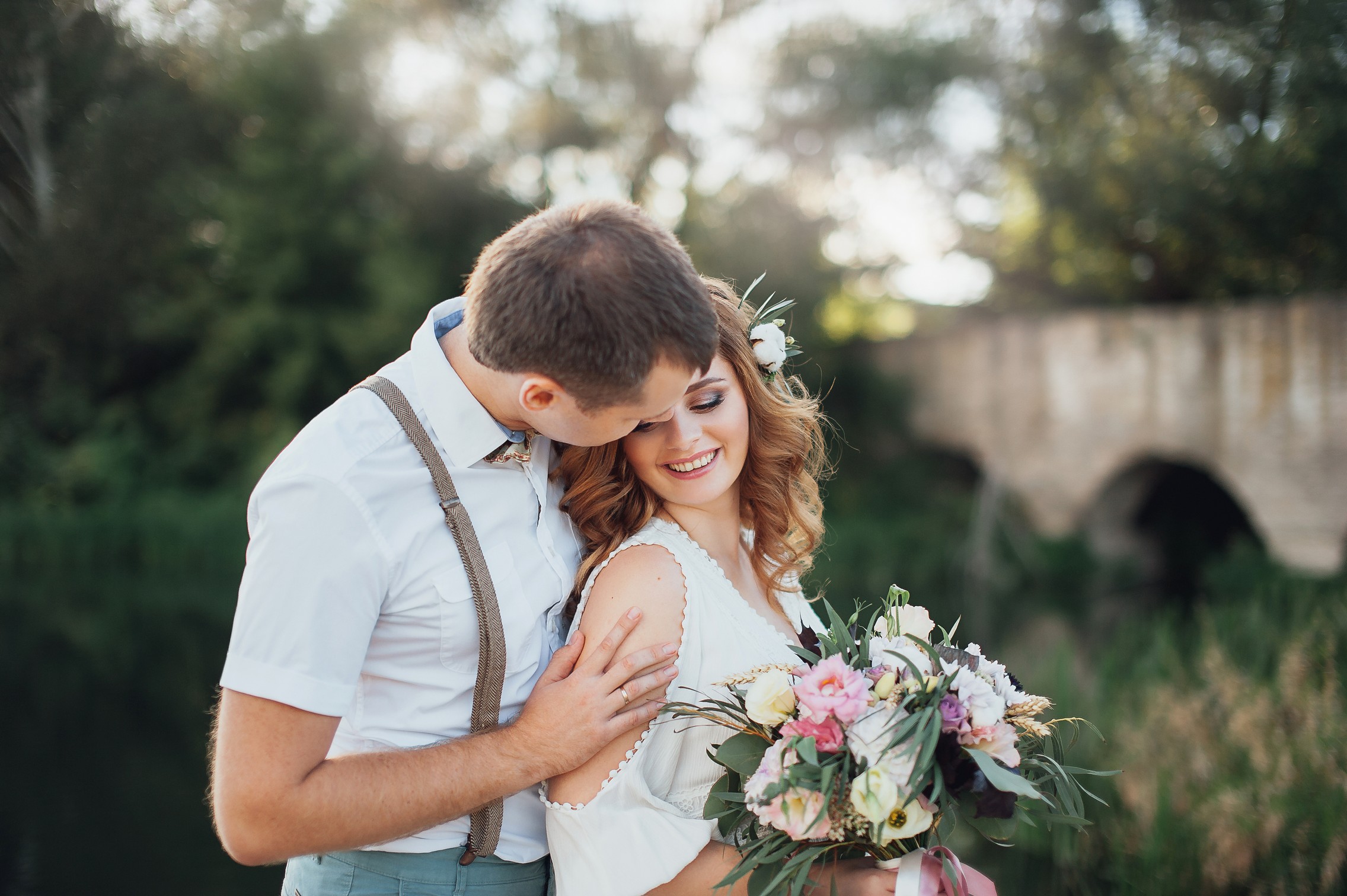 We know you're probably not going to choose a wedding song you can't relate to, but wouldn't be great if you had a wedding song that narrates your exact love story?
It'll surely make your first dance a night to remember.
While dancing to the beat, you might even reminisce how the two of you met.
Tears might even fall from your eyes by the time the wedding song is over.
So, how do you incorporate your own love story into your own wedding song?
You can record an audio recounting your love story from how you met up to the time you got engaged.
Music geniuses will then layer the recorded audio to your chosen song for the first dance.
It is romantic, fun, and most of all, unique.
4. Create a Wedding Mix Tape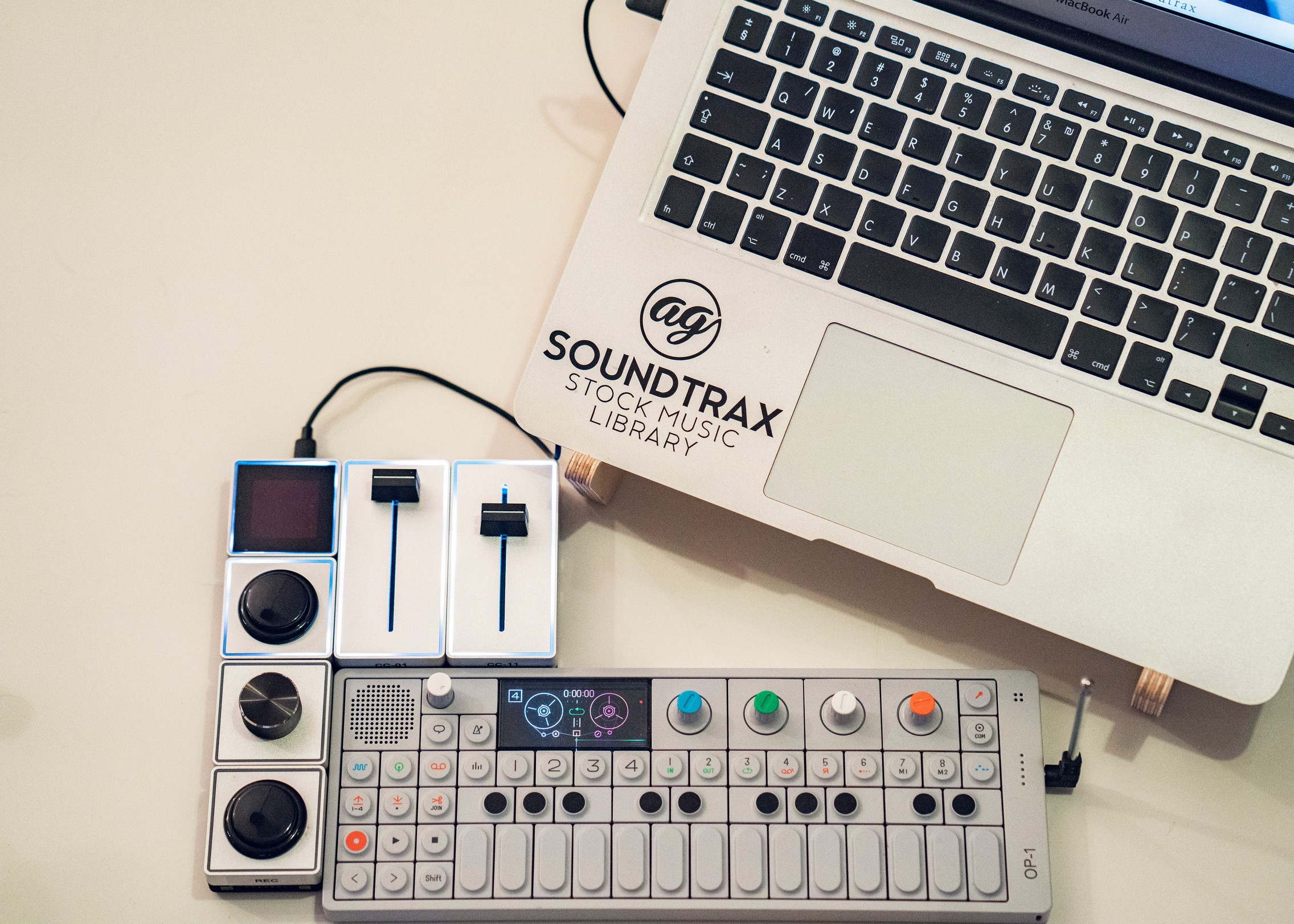 Choosing a wedding song can be a struggle for indecisive brides, who says dancing to only one song is the 'end all be all'?
If you got 10 tracks there that you'd love to dance to on your wedding, why not use them all? You don't even need to be an expert in mashups to pull this off.
Apple's Garage Band is an app you can use to create one. It's a novice-friendly program which lets you mashup multiple tracks to create one monster tune.
A mashup will guarantee you of a first dance different from any other.
5. Light Saber Battle Instead Of A Wedding Dance
No one ever said that you had to dance at your wedding.
Gone were the days when you were tied to a certain wedding tradition.
It's your night. With that, you might as well get on with your wedding the way you want it.
As a matter of fact, a wedding video just went viral about a couple who went light saber mode as their song played.
As for you, you don't have to use the same theme.
The cue is to try something different.
Whether you go for Star Wars, Harry Potter, or some other Sci-Fi theme, stick to a certain choreography, just like you would on typical dance offs.
6. Get Your Wedding Guests Into The Dance Floor First Thing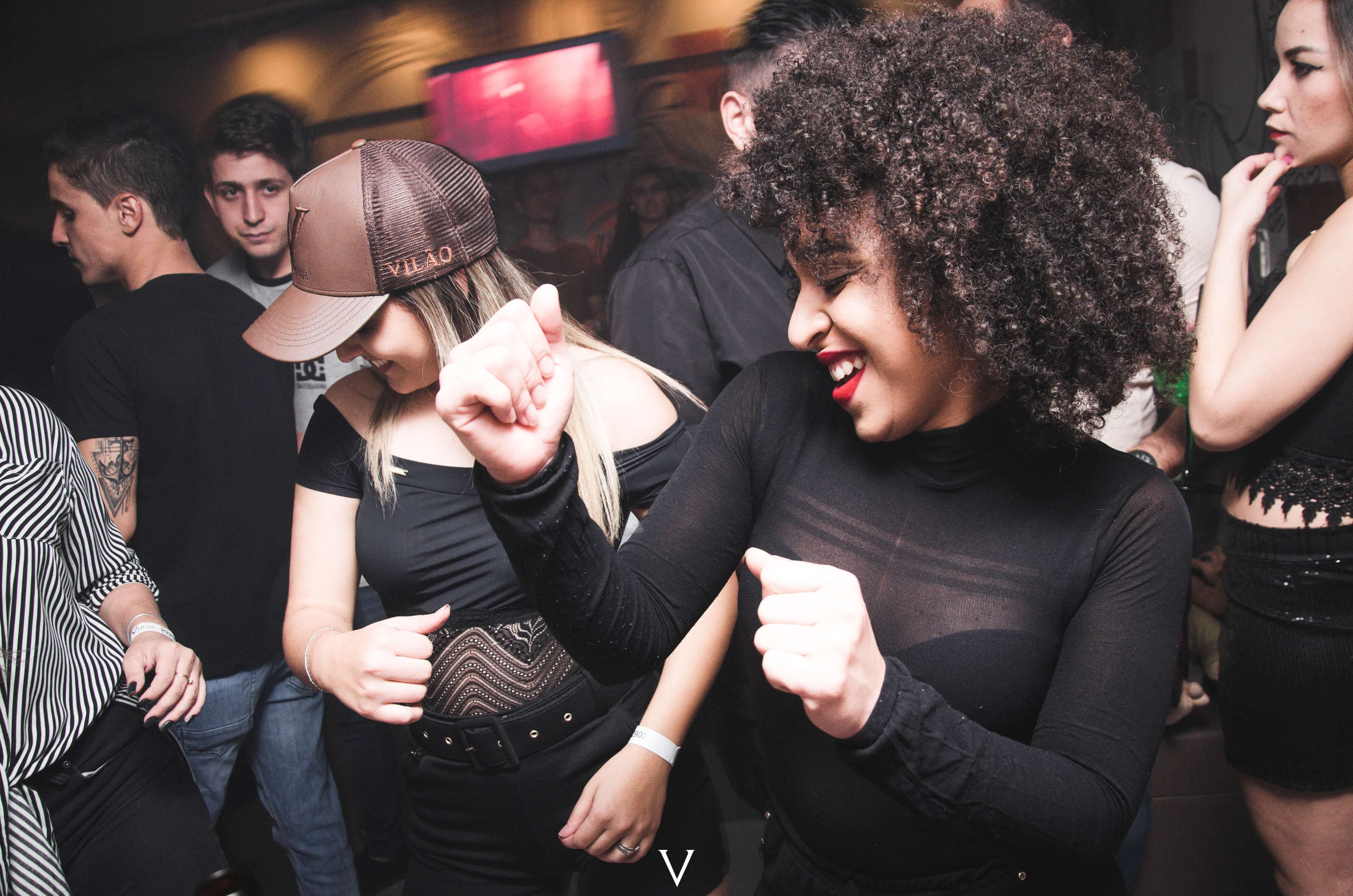 You can picture yourself being the bride of the night as you sway to the beat of your first dance song, but when it comes to actually being there, you feel your knees shake.
Your hands are sweating. It's not that you don't want it to be your night. The thought of dancing in front of other people just makes you nervous.
Some couples just become uneasy with the thought of being the center of attention. If that's you, try to gradually invite the guests to the dance floor.
Usually, the guests would wait until the bride's moment is over.
That's when everybody else would jump into the dance floor, but that doesn't have to be the case.
Revel in your moment for the first few minutes, just enough time for the rest of your guests occupy the dance floor.
Before you know it, everyone's already dancing their hearts out and you won't feel a bit hesitant about your wedding.
7. Use Lighting To Give Your Wedding Dance A Dramatic Effect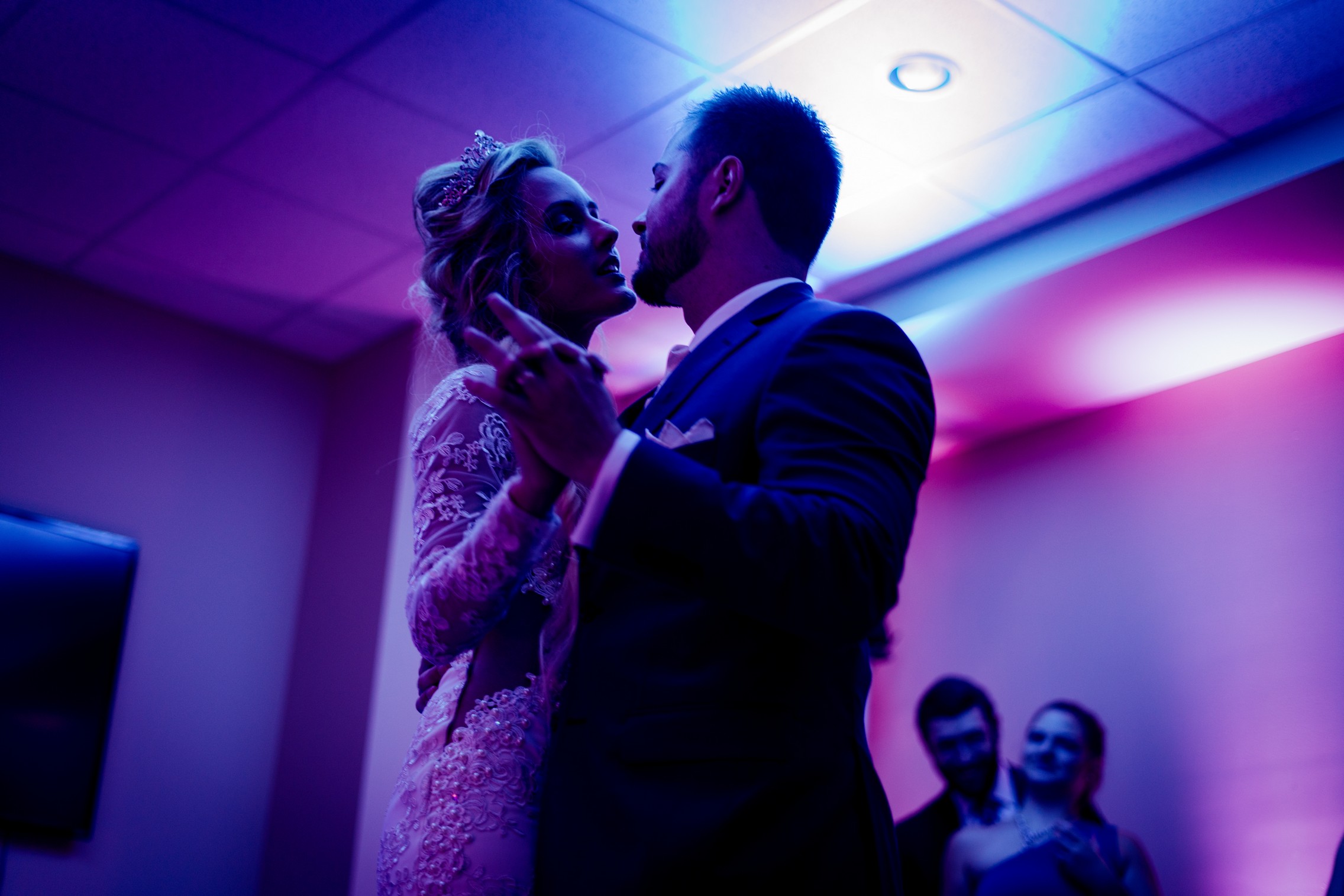 With most couples, it's all about the wedding song, the first dance, and their glorious moment, but there's one more thing that can impact their wedding big time: the lighting.
Depending on how the lighting is used, you can add a dramatic effect on your first dance.
Sure, you're unlikely to get on the dance floor with all the lights off, but using a spotlight and some dimming lights can make a lot of difference.
There's always a lighting professional you can talk to in any wedding venue.
You can ask him what kind of lighting options are available.
For extra appeal, you can also project your memorable photos as you dance with your loved one.
8. Attend Dance Classes A Few Days Before Your Wedding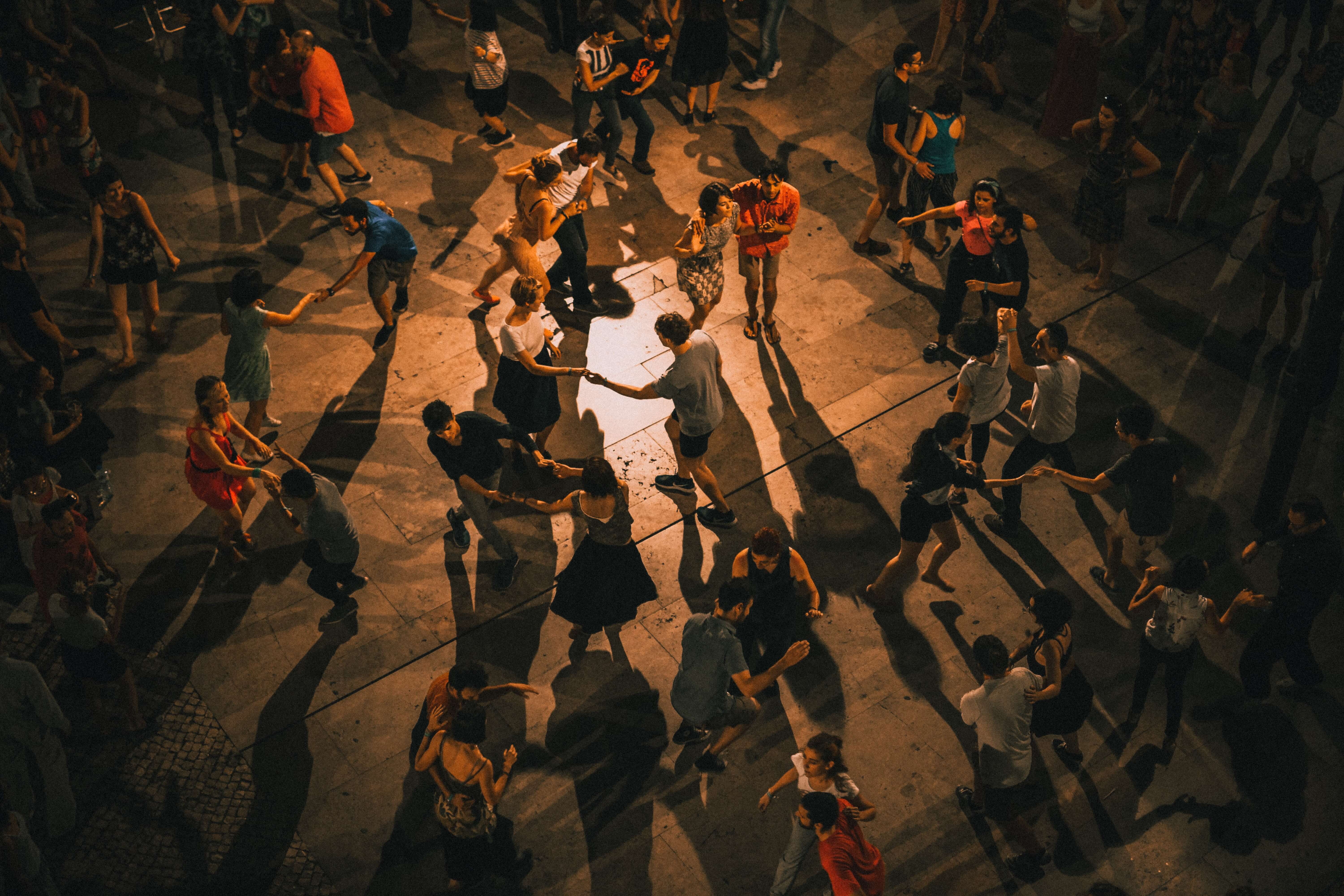 Some couples are naturally gifted dancers, but there are others who still get nervous as their first dance approaches.
If you're feeling anxious about your first dance, you can try enrolling dance classes several days before your wedding.
Not only will it freshen your dance moves, but you'll also feel more confident to hit the dance floor.
9. Face Your Partner During The Wedding Dance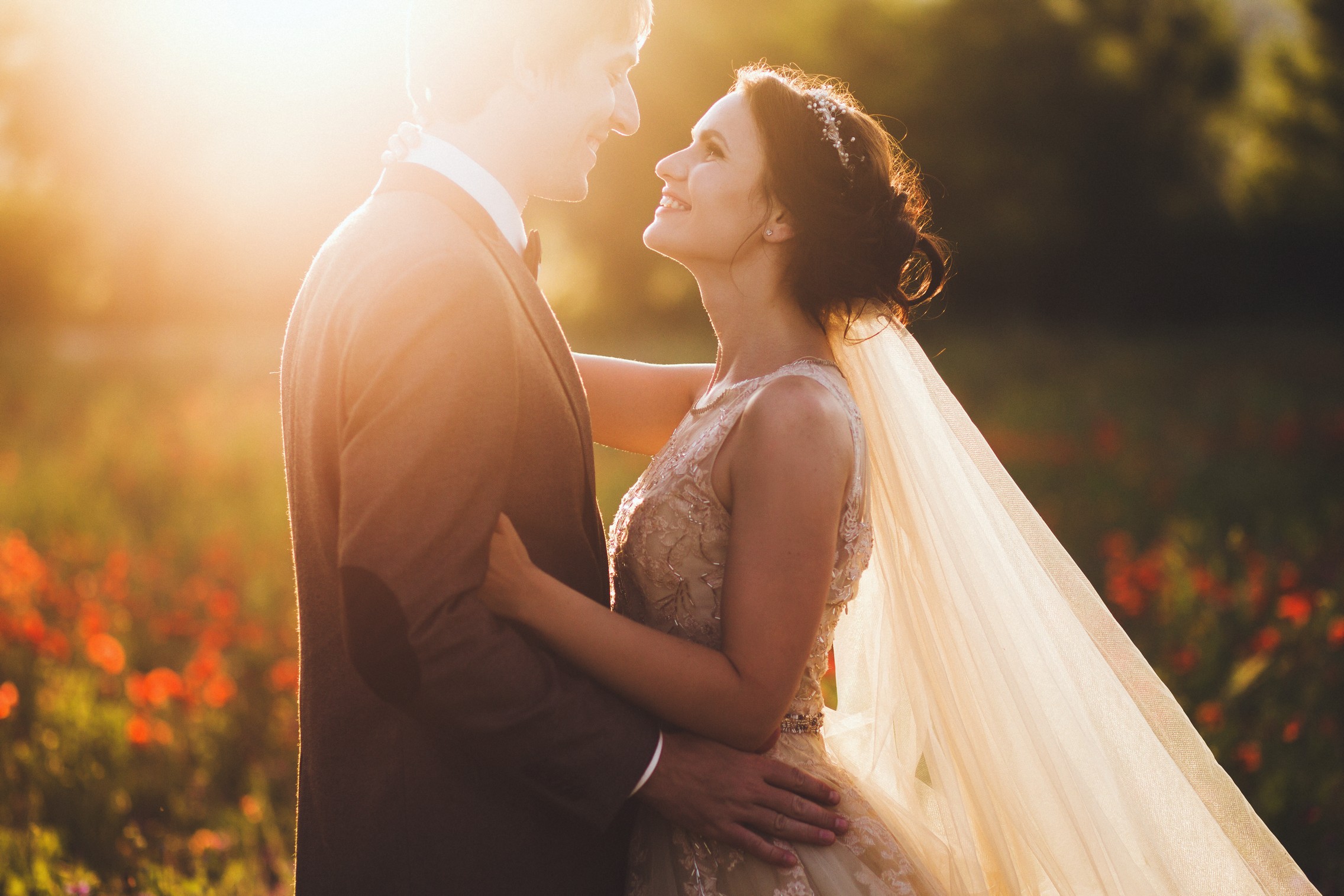 Also Check Out: How To Choose The Right Wedding Dance Songs
You'll most likely be glancing at your foot from time to time throughout your first dance.
After all, the last thing you want is for your groom to accidentally step on your foot as you dance, but doing so will just make it obvious that you're nervous about your first dance.
Sure, everyone probably feels a bit nervous about everything that has to do with their wedding, but this is a day you want to look confident.
We suggest that instead of worrying about having an accident, you might as well spend a couple of months practicing your dance moves.
Sure, you're bound to be spending a lot of time on wedding planning by then, but we assure that booking some dancing classes will definitely help you be your best.
It's important to smile and have fun on your first dance. With that, you need to look and feel confident with your dance moves.
10. You Should Be Sober On Your Wedding Dance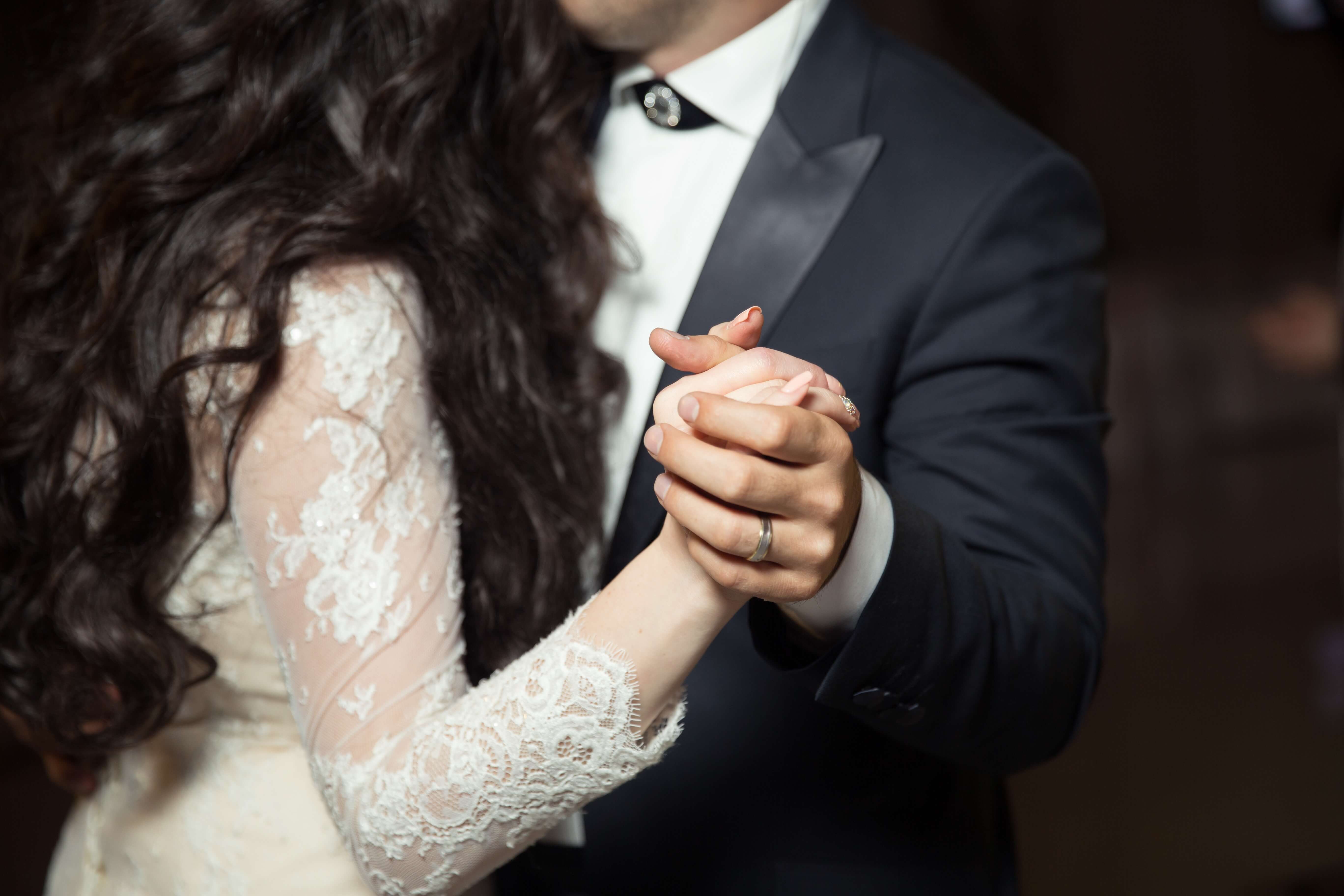 You might want to loosen up first before your first dance.
Your groom might invite you to a glass of wine before it all started.
While we agree that this a marvelous idea, you shouldn't let yourself get too intoxicated.
Your first dance marks a new beginning for you and your husband-to-be.
Make sure that it's memorable and romantic.
Drinking too much wine before your first dance may make you forget everything that will happen in the first dance, but don't worry.
You can 10 Ways To Make Your Wedding Dance Extra Special always have more shots after the whole event.
Do you know someone who needs some wedding dance tips before their big day? Share this article to let them know. 
@BGBridalGalleryPH
Follow @BGBridalGalleryPH for useful wedding tips, unique ideas, and more.