We know - you've just spent the past couple of months ensuring you get the best wedding day of your life.
You've done it all - from picking out the perfect wedding dress to setting the cutest design for the wedding invites.
As you wait for the remaining hours until your wedding day, you couldn't be prouder of your accomplishments, but you're in for one last stretch before your final moment.
We're with you in your excitement for your wedding day, but there are just some last strings that you need to wrap up before the last 24 hours. 
1. Put Together A Bridal Emergency Kit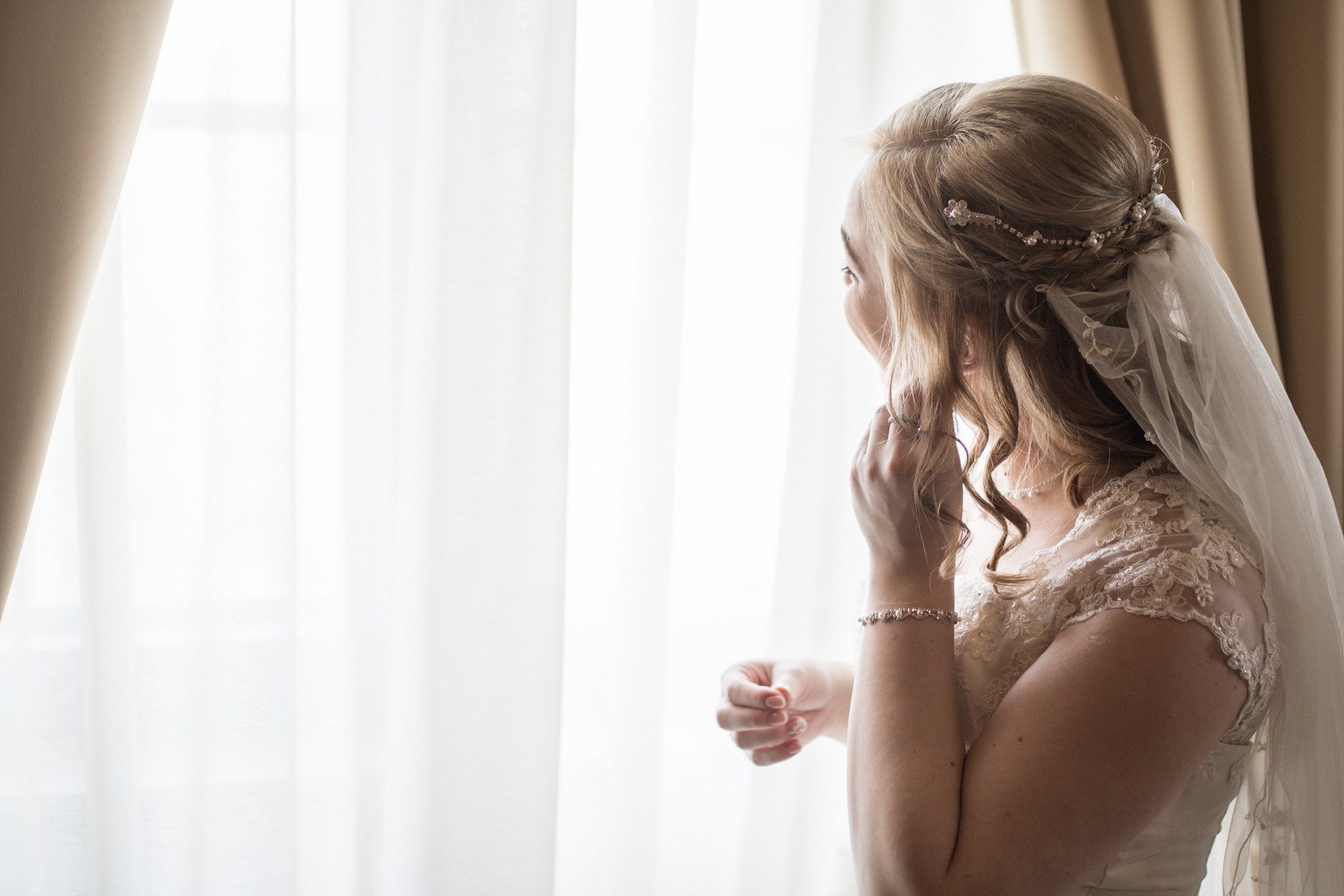 Also Check: 15 Ways To Make Your Wedding Guests Feel Special
Out of the dozens of items on your wedding checklist, a survival kit probably isn't high on your to-buy radar.
Your wedding would most likely still go on even without an emergency survival kit.
Still, you'd want to have a plan B just in case things don't go according to plan.
The survival kit is merely a safety precaution, just in case, something goes wrong at your wedding.
You'll never know what could happen.
Let's say that a button fell off at the last minute.
Perhaps, you forgot all about brushing your teeth because of all the excitement.
There's even a slight possibility that your gown is a bit hotter than you expected and now you want to add more deodorant.
The situation could be anything, which is why you can't go wrong bringing an emergency survival kit with you on your wedding day.
2. Decide What You Want To Do With The Bridal Garter 
We don't know how many of you still plan to keep the garter custom, but if you are the traditional type, your mom is probably going to pass on her bridal garter to you.
With that, you'll have to decide if you're okay with the thought of losing it since traditional says that you need to toss the garter in your wedding.
Some people don't observe this tradition anymore and yet they still want to keep their bridal garter as a souvenir.
With that, they tend to buy their bridal garter in pairs.
You may want to buy a separate bridal garter too so that you can keep your mother's piece.
3. Do A Wedding Makeup and Hair Trial Run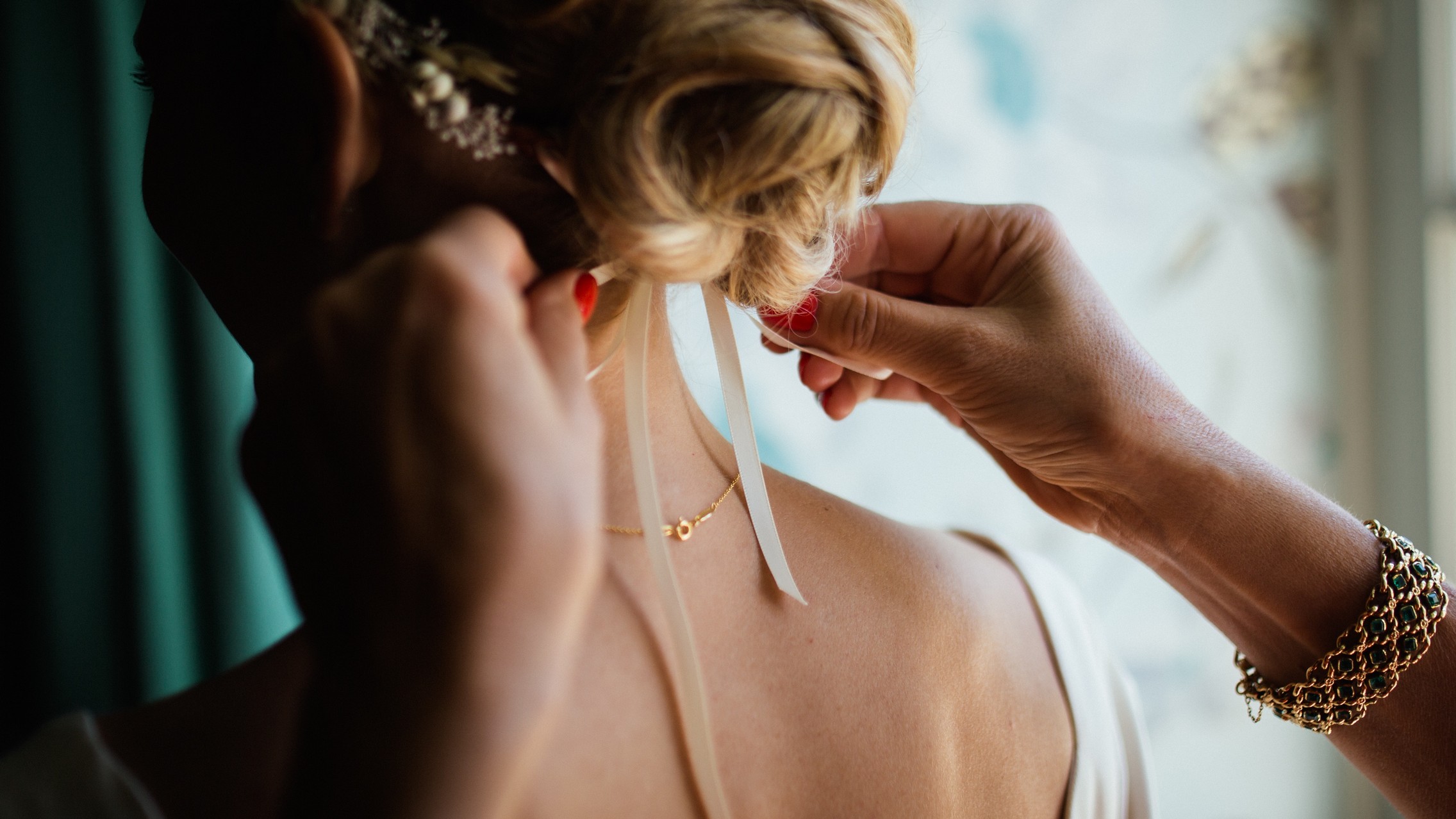 Also Check: Tips On How To Choose Your Wedding Entourage
It's part of the whole big day preparation to look for the best makeup and hair artists for your wedding day.
Still, while you trust your staffs to bring out your inner beauty on your wedding day, it wouldn't hurt to do a trial run and see just how beautiful you'll look on your wedding gown with your hair and makeup already on.
With that, you'll know if there are things you don't like or if there are more you want to add.
It's good to see how you look before the wedding itself, but it would be even better if you had some outside opinion.
You can also take this opportunity to ask your family and bridesmaid what they think of your bride look.
Let them suggest what they think will make you look more beautiful.
You may also want to come up with a makeup and hair plan B just in case things don't go as well as you planned it to be.
4. Give Focus On Yourself The Day Before Your Wedding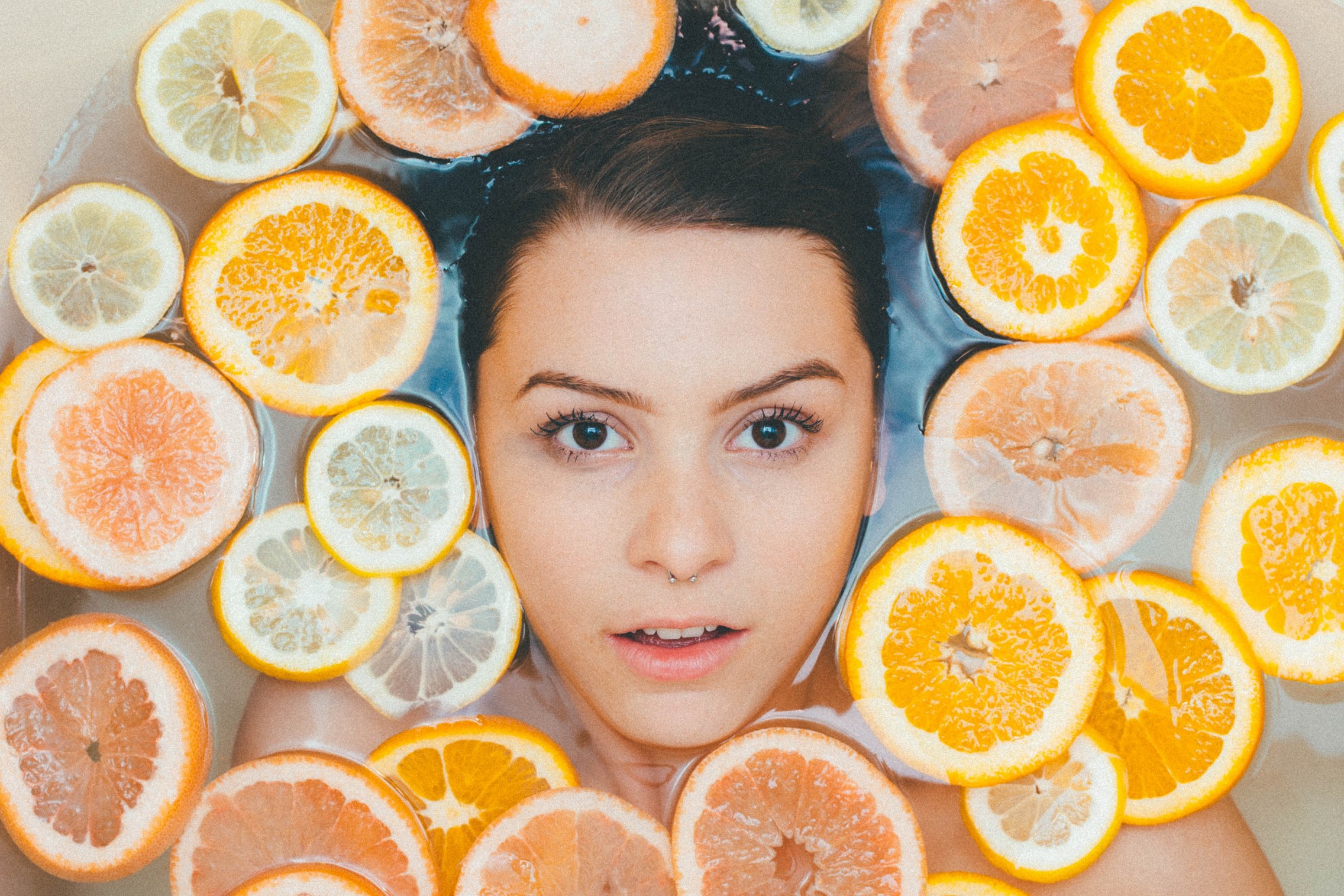 Getting the best wedding planners is one of the most important steps in wedding preparation, but even after that, you can't say that you're just going to leave everything to the hands of your wedding planner and vendors.
Sure, you'll be excited, but there's also some tension.
With that, make sure that you have some time to pamper yourself before the wedding day.
It's important to make your wedding day perfect, but you also need to feel special on that day.
With that, you should make it a point to remove all the tension before your wedding day. Spoil yourself for a bit. 
5. Find Someone To Be In Charge Of Your Wedding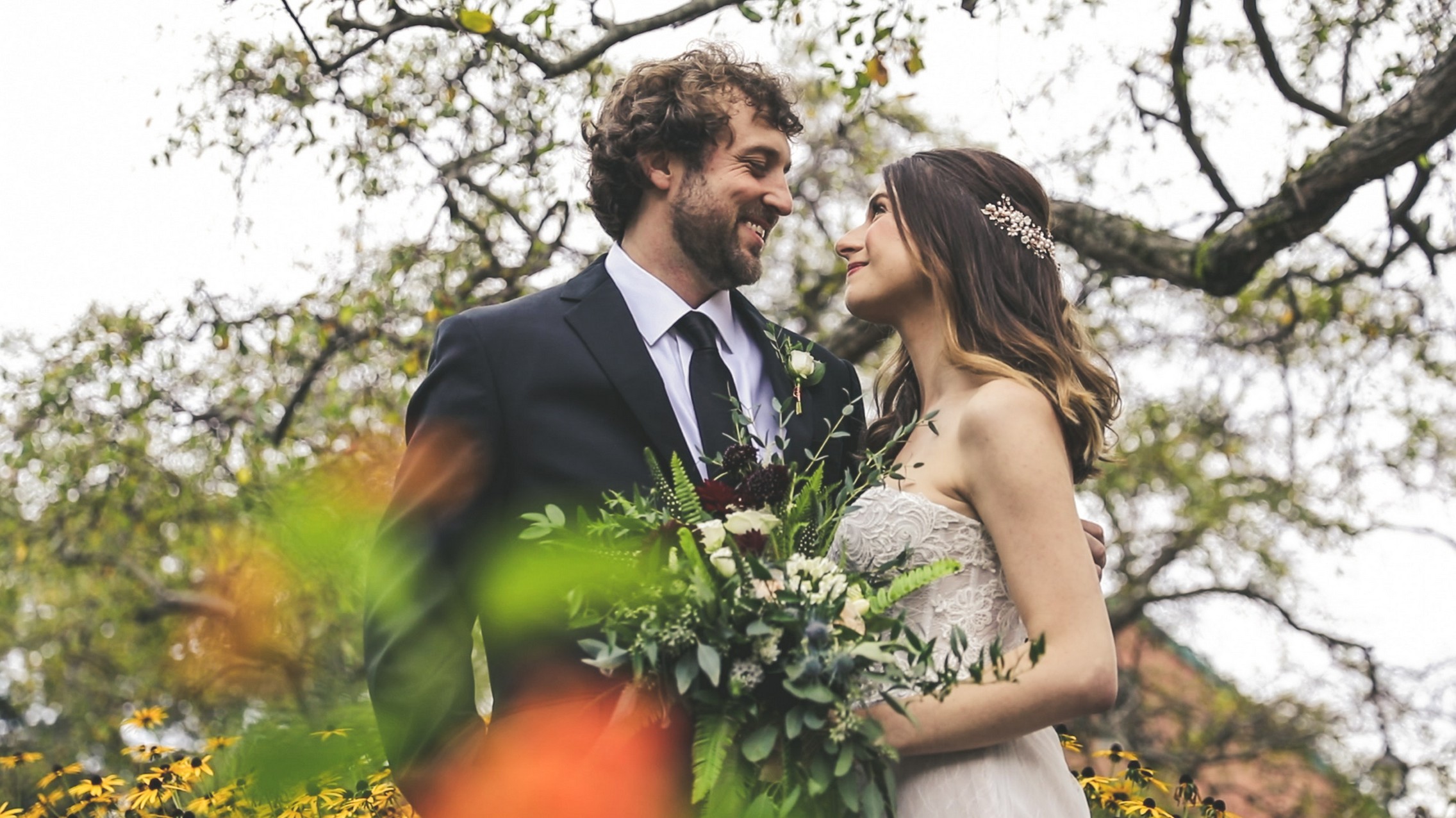 It can be anyone.
Perhaps, one of your best friends, a sibling, or any relative.
However, it would be better if you choose someone who isn't part of your bridal squad.
Your wedding is a day for everyone to enjoy, most especially the ones who have been busy with you as you prepare your wondrous day.
Of course, you have to make sure that the person in charge of your wedding isn't you.
You've done enough already trying to make your wedding day as perfect as it can possibly be.
Now, it's time to enjoy your moment.
Enjoy your wedding day along with the rest of your entourage. You deserve it.
You can pay someone to take charge of your wedding.
For instance, if one of your vendors was coming in late, the person in charge can take charge of the event while your vendor isn't there yet.
6. Double Check If You've Paid All Your Wedding Vendors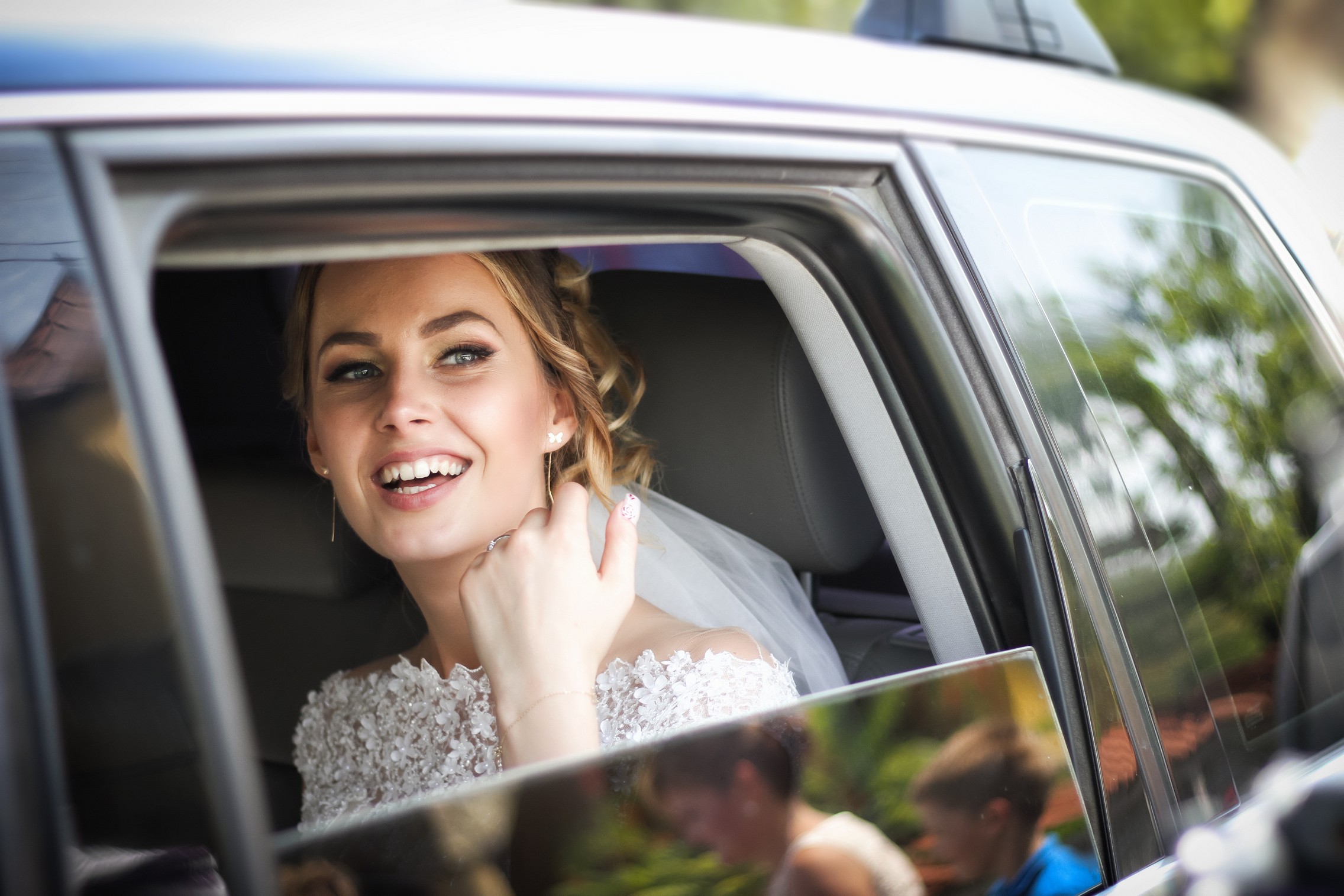 The key to a perfect wedding is organization and this shouldn't stop the moment you've already got your wedding all set you.
You should be organized in all your payments as well.
After all, if you want a happy wedding, just keep your vendors happy.
Some people prefer to pay their vendors in cash. Just make sure you have a list of the name of all the planners and vendors you've already paid.
These days, people have found a more convenient way of making transactions through PayPal.
If you think you'll be a bit busy to deal with the payments, PayPal could be a great deal of help because you only have to link your MasterCard and then you can already schedule payments to your vendors.
No need to check it again. The money will automatically be transferred to your vendors' accounts on the designated date.
7. Get Some Cry-Proof Lashes So Your Wedding Makeup Will Stay On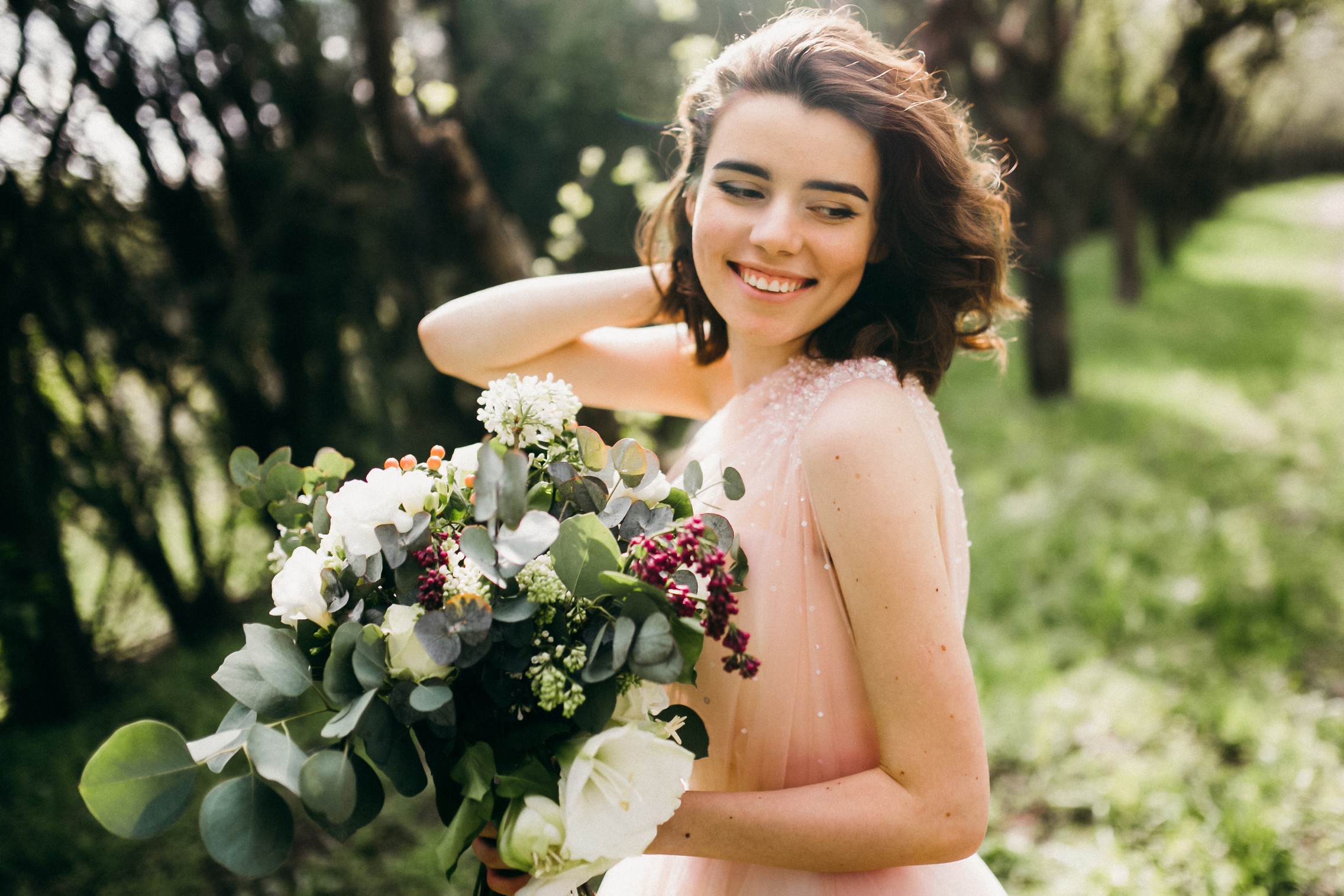 Wedding days aren't just exciting.
They're emotional moments as well and we're not just talking about how weddings are portrayed in movies.
In real life, you're probably going to get teary-eyed as well, especially if you've been through so much before your grand engagement, but as much as your wedding day is about the emotional aspect of tying the knot, you still need to look your best.
After all the time you've invested looking for the best makeup and hair artists, finding the perfect wedding gown, undergoing treatments, the last thing you want for all those crying to mangle your bride look.
Go for the safe approach even if you think you're not going tear up on your wedding.
Your makeup artist could be familiar with the types of eyelashes appropriate for teary-eyed moments.
It may not be capable of stopping you from crying, but it's going to make sure that you won't ruin your makeup as you tears fall down from your face.
8. Grab Some Comfortable Wedding Shoes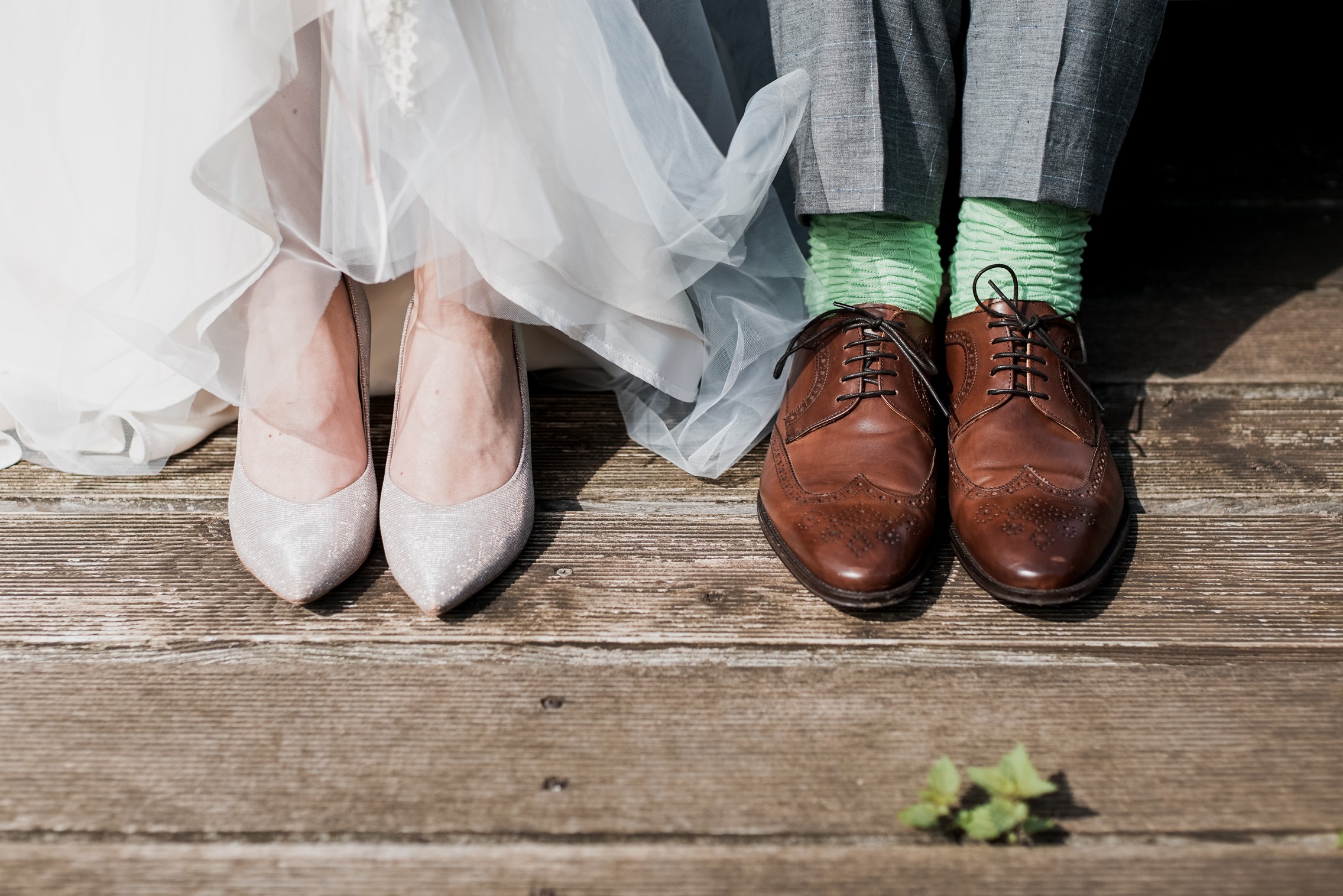 We know how you spent hours even days looking for the best wedding shoes to pair your gown on your wedding day.
Still, after all the picture taking and socializing with the guests, there's going to be a dance off and it's something you surely don't want to miss out on.
As much as you don't want to be inconvenienced with carrying two shoes at your wedding, it would still be so much better than dancing with your high heels on.
It would be great if you could switch shoes anytime necessary.
9. Give The Tips of The Wedding Vendors To Your Parents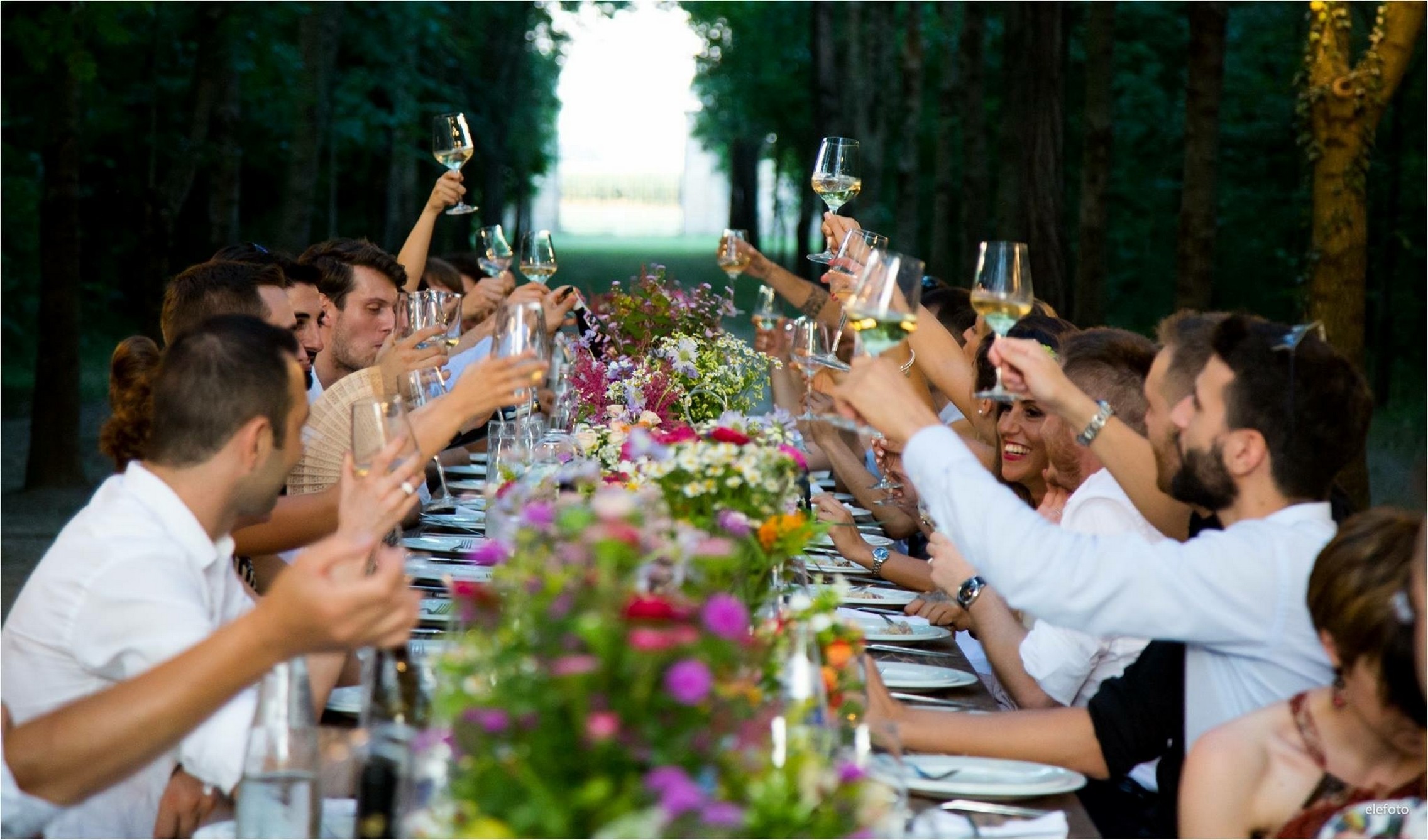 We all like thanking people in person.
However, holding several envelopes while you're getting ready for your wedding may not be such a good idea.
Here's a thought.
Why not hand over the envelopes to your parents the day or night before?
Your mom can tuck the envelopes in her handbag. If not, you can surely count on your dad to put it in his suit pocket.
If you still have the time to hand over your tip to your vendors in person, fetching the envelopes from your parents would be easy as pie.
Plus, you don't have to go through the trouble of carrying them all the time.
On top of that, if you come out to be too be busy to approach your vendors, you can just ask your parents to pass the envelopes to them.
10. Bring Water To Avoid Dehydration On Your Wedding Day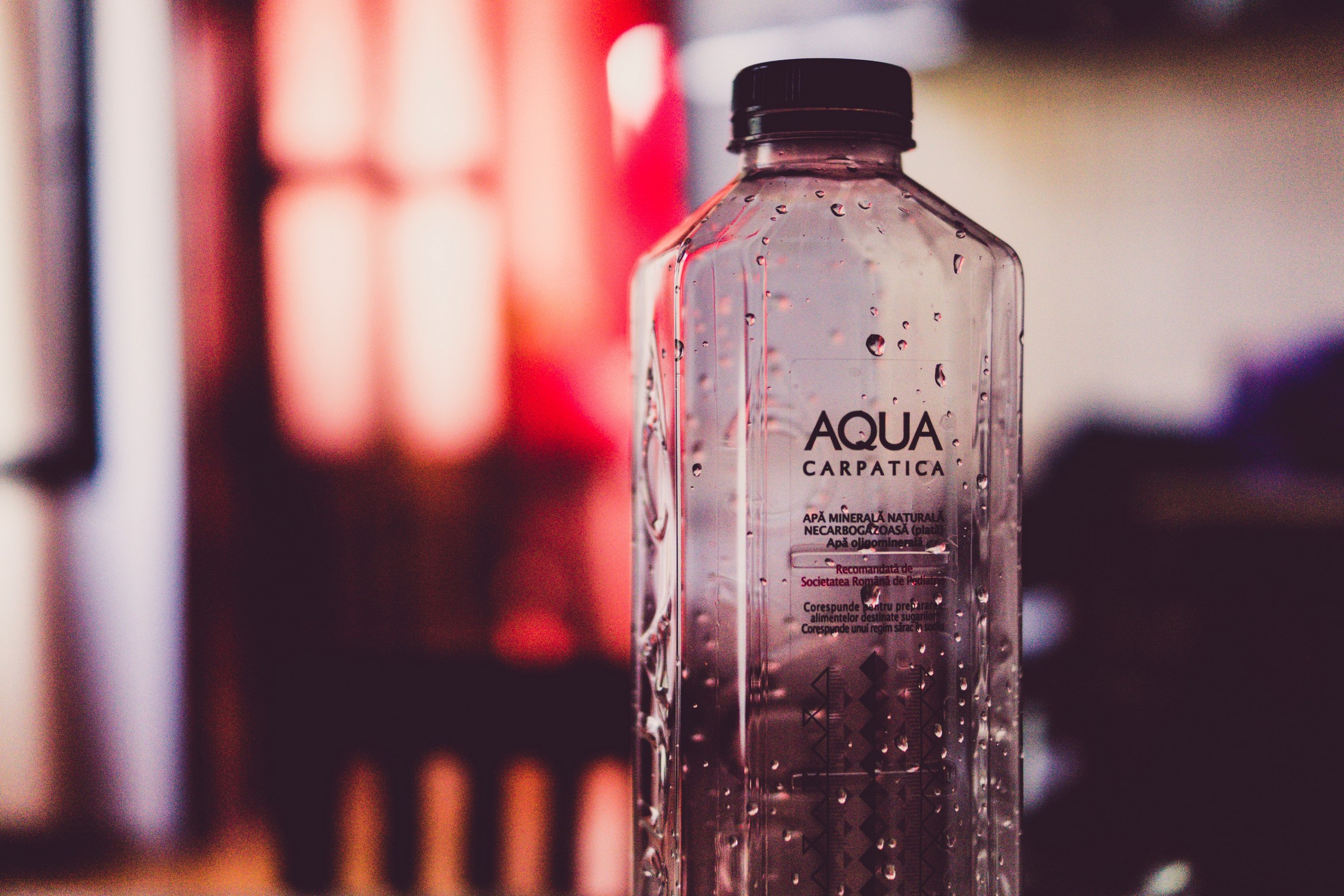 You may like being the center of attention.
Still, people are going to pull you over from time to time, asking to see your ring, or perhaps just some friends who want to take a picture with you.
Maybe even some relatives wanting to say hello or goodbye. You could go on for hours without a drink.
With that, you should be ready with a bottle of water when you go to your venue so that whether you're taking selfies with your mates or catching up with your cousins, you can easily grab a drink any time of the day.
11. Give Your Phone To Your Maid Of Honor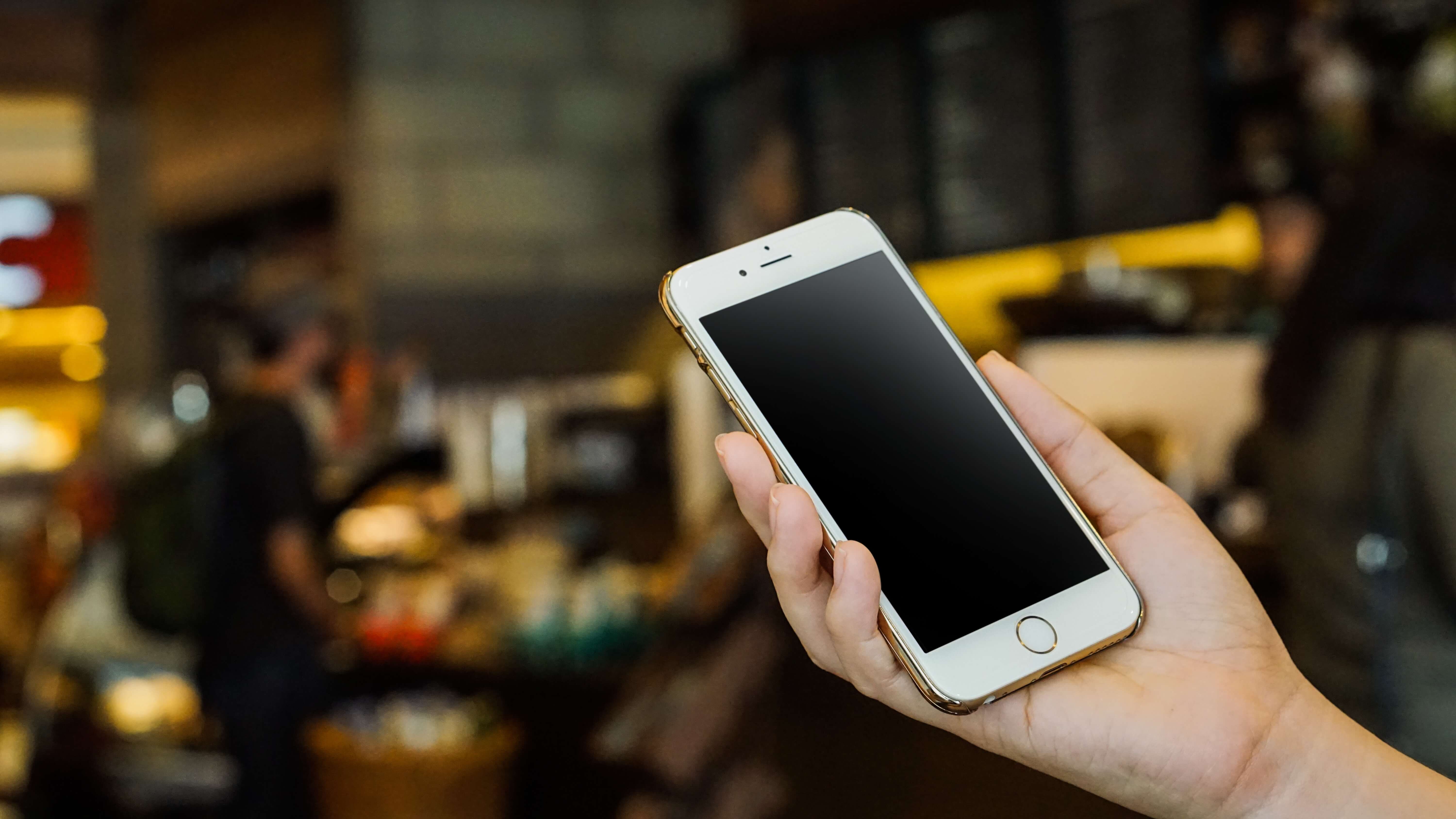 You'd think that as your wedding day comes nearer, things will be a whole lot easier for you, but this is actually the time when you'll be receiving a ton of calls from vendors, friends, and even relatives who can't seem to find the hotel you've booked.
While you may think that you can handle everything on your own, the few days before your wedding should be spent chilling out, so you can be your best self on your wedding day.
With that, you might want to let your maid of honor take charge of all your last important phone calls.
What do you think of our article? Anything you want to add? We'd love to know about it in the comment section
@BGBridalGalleryPH
Follow @BGBridalGalleryPH for useful wedding tips, unique ideas, and more.