Almost every other aspect of a wedding is optional - the wedding dress, the flowers, the wedding cakes, you name it. There's just one thing you can't forego: the wedding venue.
You need a place where you can celebrate of course, but what venue? There are so many places to choose from. It could be a restaurant, a quiet beach, or an elegant ballroom, but how do you find the perfect one? Here are some tips to get you started.
1. Arrange A Meeting With Your Wedding Planner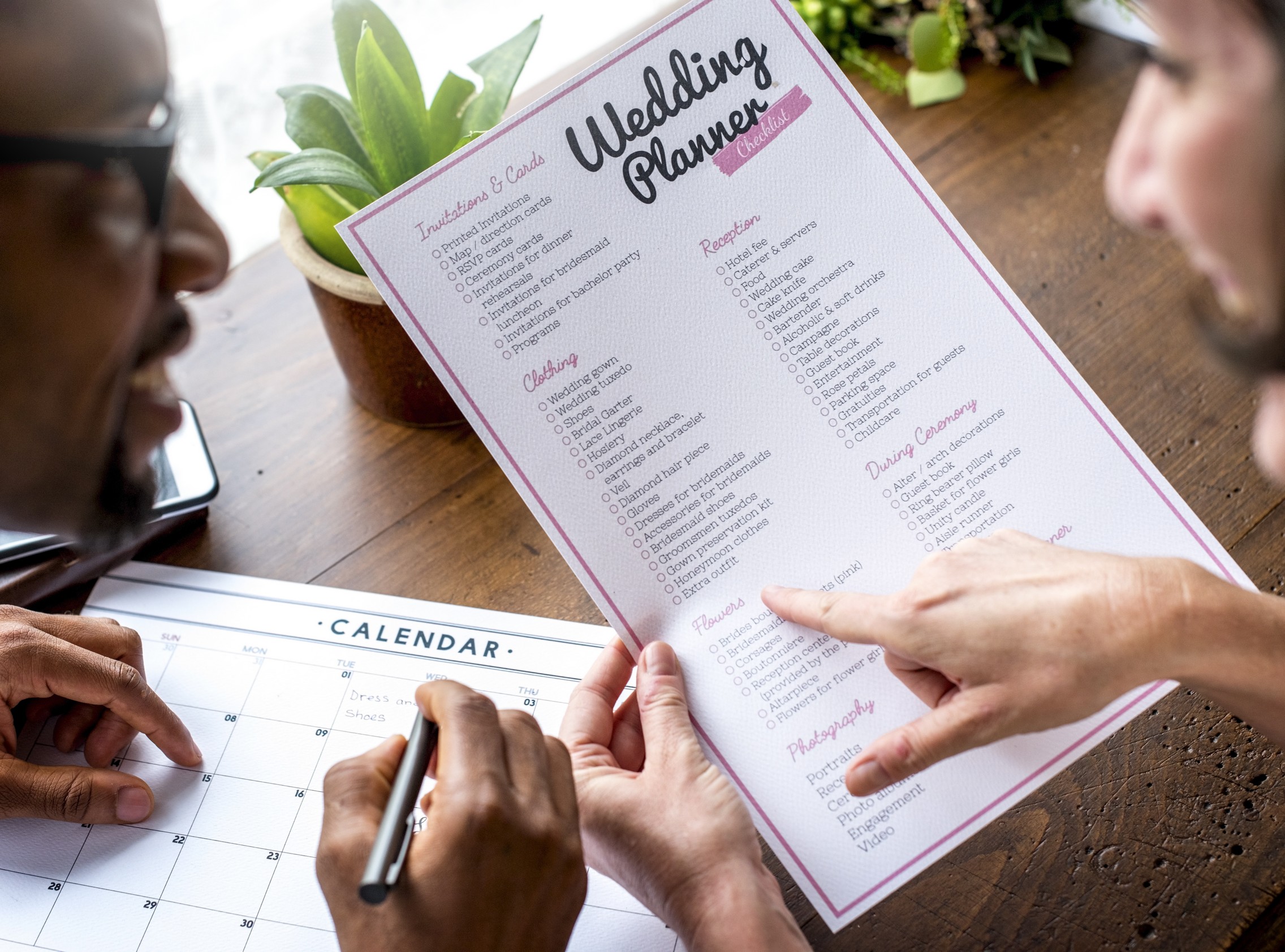 First things first. You should talk to your wedding planner before you start looking at spaces. At first glance, wedding planners already know if a wedding venue is any good.
You need to be the one to choose your wedding venue, but your planner must know a thing or two about what items you need to turn a simple venue into something grand.
After all, you don't really want to limit your options. Your wedding planner can help you select among venues with different potential.
Sure some venues, you'll immediately like because its beauty is glaringly obvious, but there are also other venues that look simple at first, but with a little bit of this and that, it can transform into a perfect location for your big day.
2. Your Wedding Theme Can Give You Some Ideas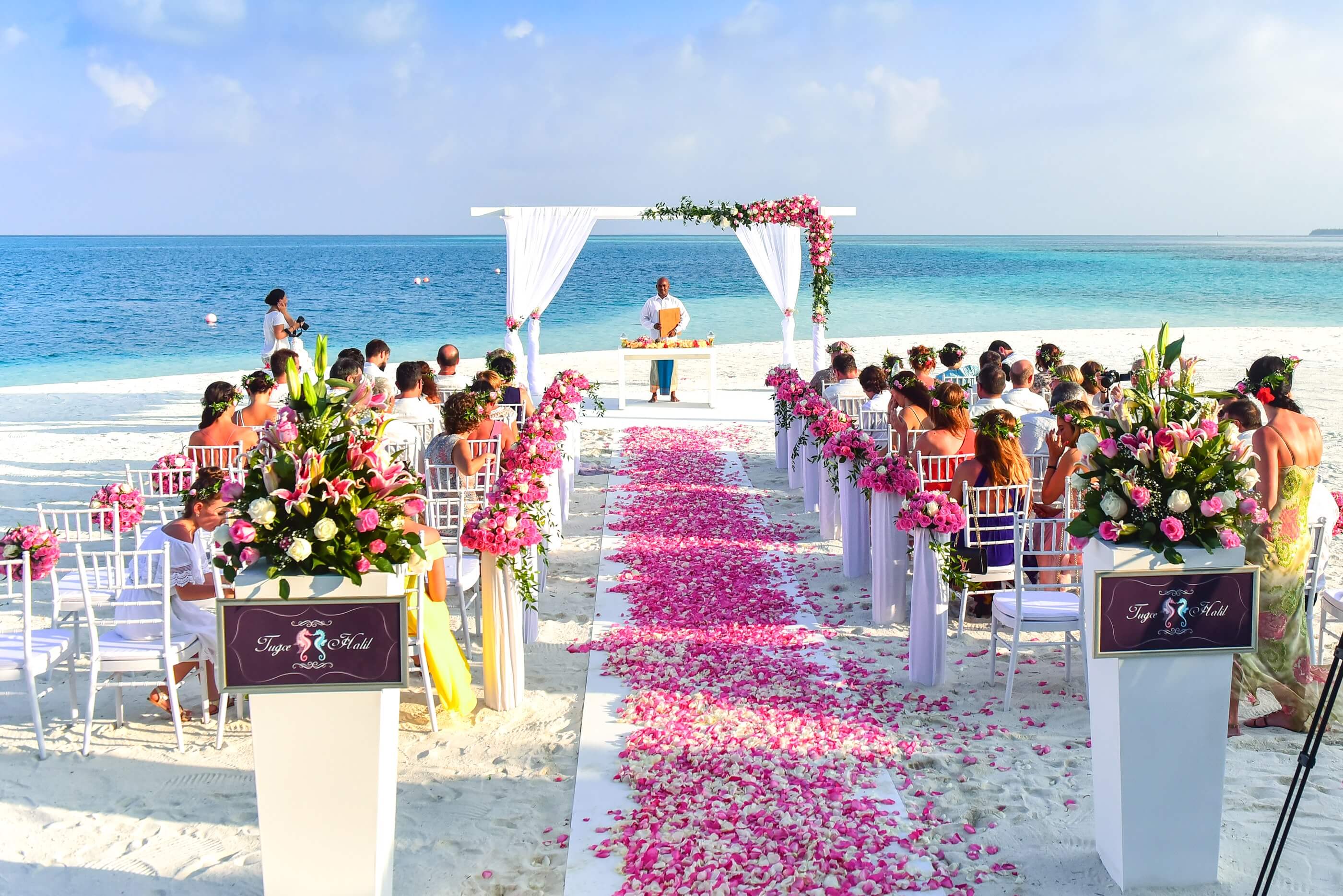 Obviously, when you're out hunting for wedding venues, you tend to look at your own theme for reference. However, some people can forget when they are already exposed to different beautiful venues.
Sure, the design can always help in aligning the wedding venue with the theme. Still, it's not just about appearance. While the overall look of your wedding does need to be related, it's also important for your guests to feel connected to your wedding theme.
Nothing beats getting a venue that is completely aligned with the wedding theme you have in mind.
If you're aiming to hold a modern wedding, art galleries, warehouses, or restaurants, are some good places to start. Meanwhile, if you want your wedding to lean on natural elements, it would be best for you to look at outdoor venues such as ranches, parks, backyards, or barn houses.
3. Know How Many People Are Coming To Your Wedding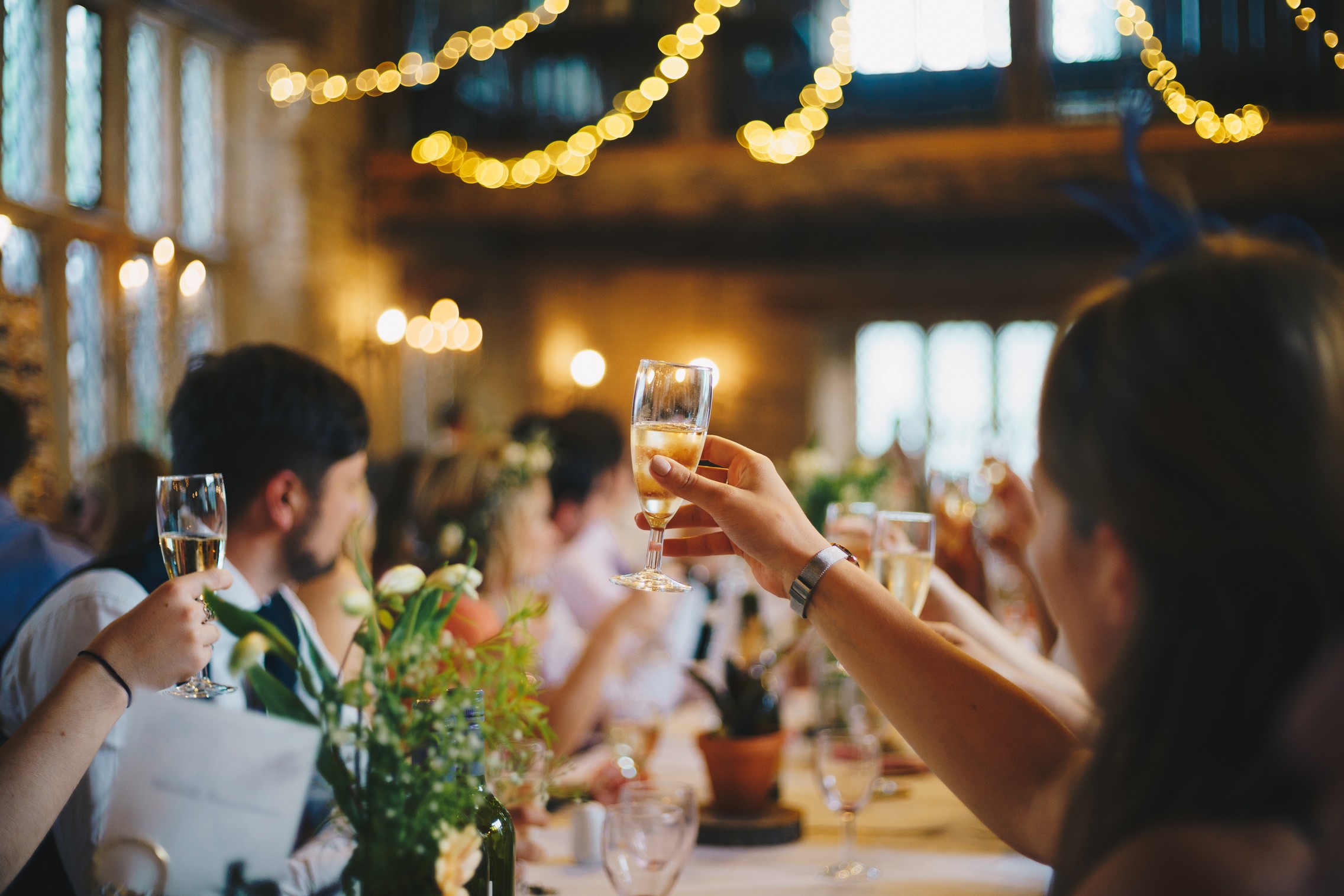 The worst thing that could happen at your wedding is if you choose a venue that can't accommodate all your guests.
With that, you should always consider the number of people in your wedding guest list when looking for a wedding venue. You never know how many people are going to RSVP "yes".
Some couples underestimate the number of people they invite to their wedding. We suggest you talk about this subject early so you can decide with a proper budget for your wedding venue.
4. Consider Your Wedding Budget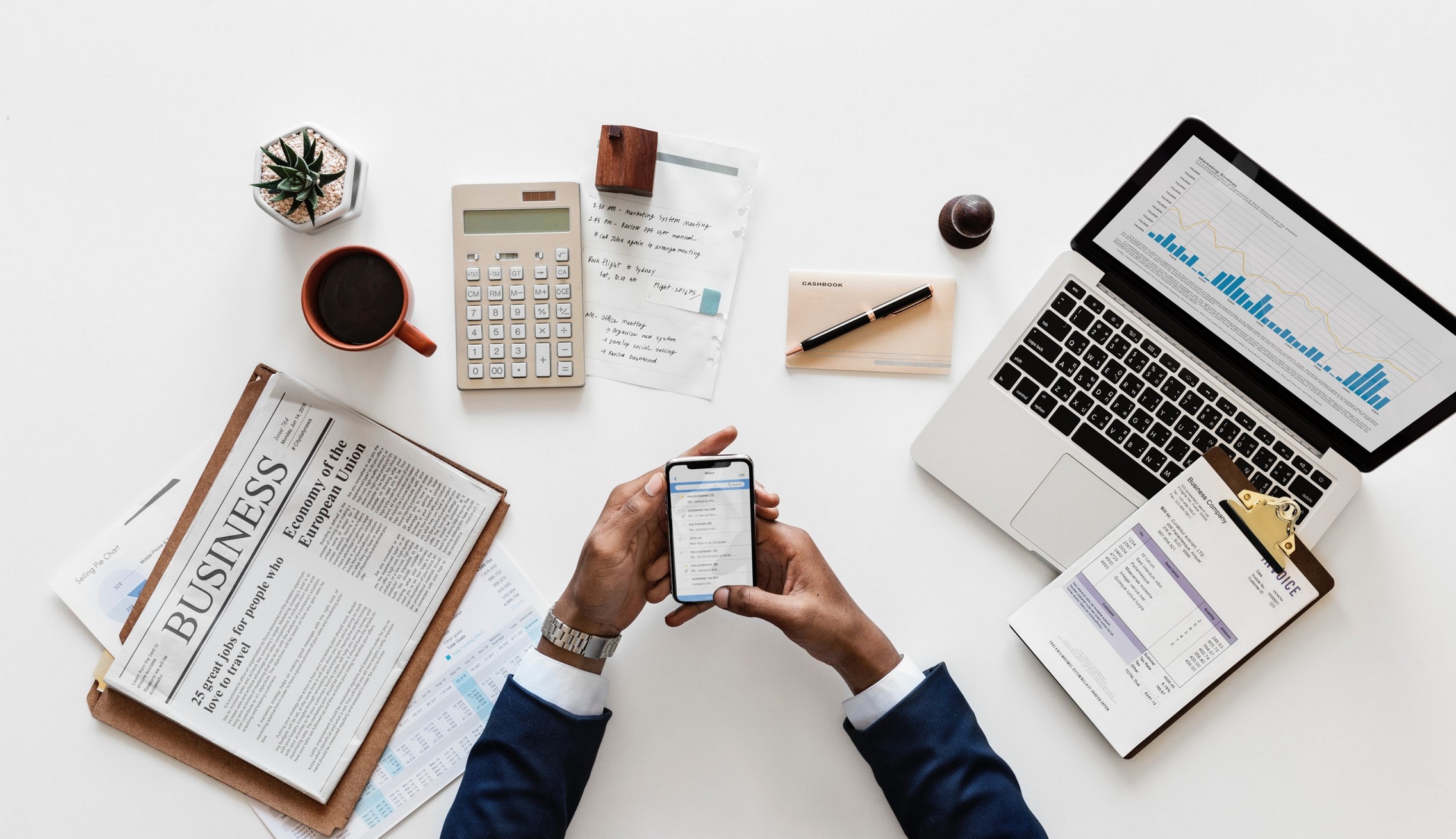 It's not just about how much your wedding venue will cost. When you rent a bigger venue, it's not just the price of your renting space that gets bigger, but everything that comes along with it.
Some venues offer to give free wedding catering services, but if you avail a bigger venue, they might start charging per plate.
Find out how much your overall wedding budget is. It's important to invest in your renting space, but you should still have enough budget for your other wedding spendings. You still need to consider the cost of your wedding design.
Don't let your budget blow out of the water just because of your wedding venue. You can always look for more affordable venues if the other one is too expensive.
You can also try scaling down the design, but don't forget to concentrate your capital on other important wedding vendors.
5. Consider Your Guests' Comfort
If you plan to invite guests from out-of-town, you might as well get a venue near their hometown or where there are hotels nearby.
Even that's not enough to make all your guests feel comfortable in your venue. You also need to make sure that everyone can breathe and move freely inside. With that, it's important to ask the venue owner how many people can fit in the location.
6. Look At What Your Venue Has To Offer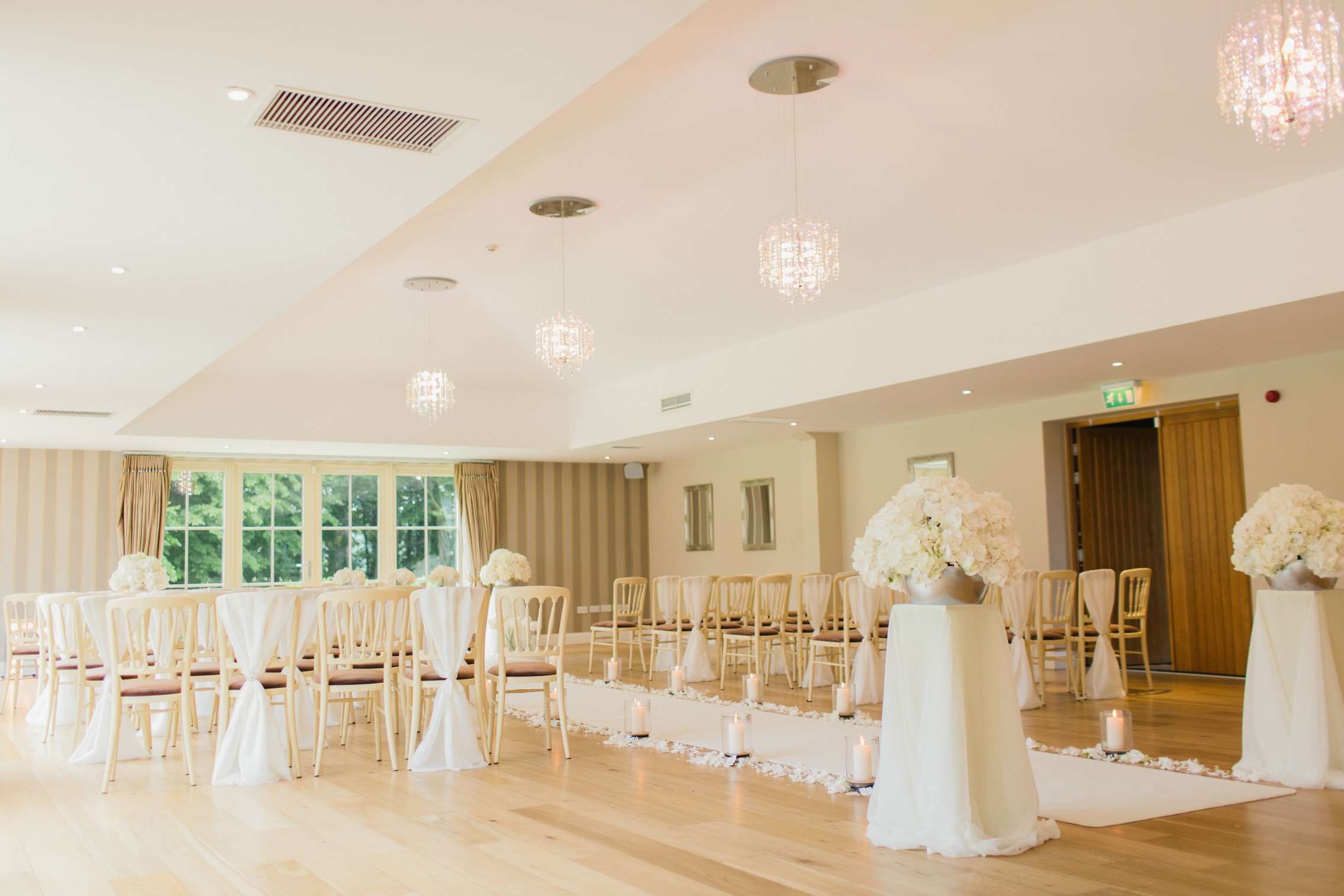 You might want to check out wedding venues that also have guest accommodations so that if you have a friend or relative who came all the way from their hometown just to attend your wedding, they won't have trouble looking for a place to spend the night.
What about your reception and ceremony? Sure, it's really no problem to jump from your ceremony venue to your reception, but you can also have them in the same place. Venue owners don't always advertise it, but you can ask them if they can hold both reception and ceremony at the same place.
You can settle for wedding venues with onsite caterers. On the other hand, you also might want to order meals from hotels. In that case, you'll need to check with your venue if there are nearby hotels or better yet get a hotel as your venue.
7. Compare Different Kinds Of Wedding Venues
Don't just compare one beach from another. You need to look at different kinds of venues. Restaurant vs. a hotel. Church vs. beach. Barn house vs. art gallery.
For instance, if you decide to have your wedding at a hotel, you'll have an edge because it has everything you need for a comfortable wedding. It has food, several event halls, bars, staff, you name it.
8. Choose Your Wedding Date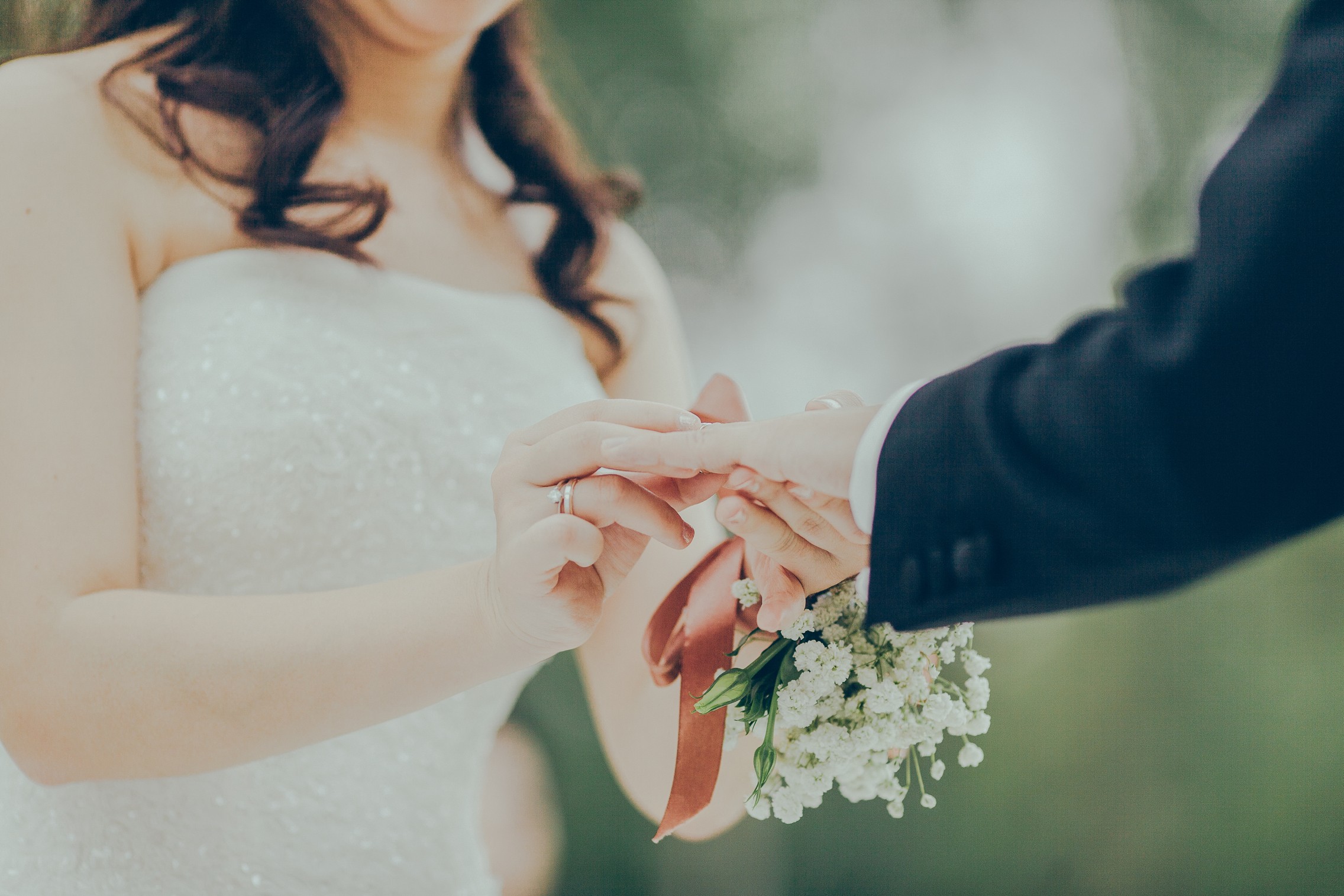 Even after looking into several venues, the owner will still ask you for your desired wedding date before you can book.
There are also times when lots of the venues are booked that the owner will need a precise wedding date before they can accommodate you.
Some traditional people choose to get married on the same day their parents or grandparents met. Other people are more practical and choose their wedding date depending on the season.
9. Think About Whether You Want Privacy In Your Wedding Venue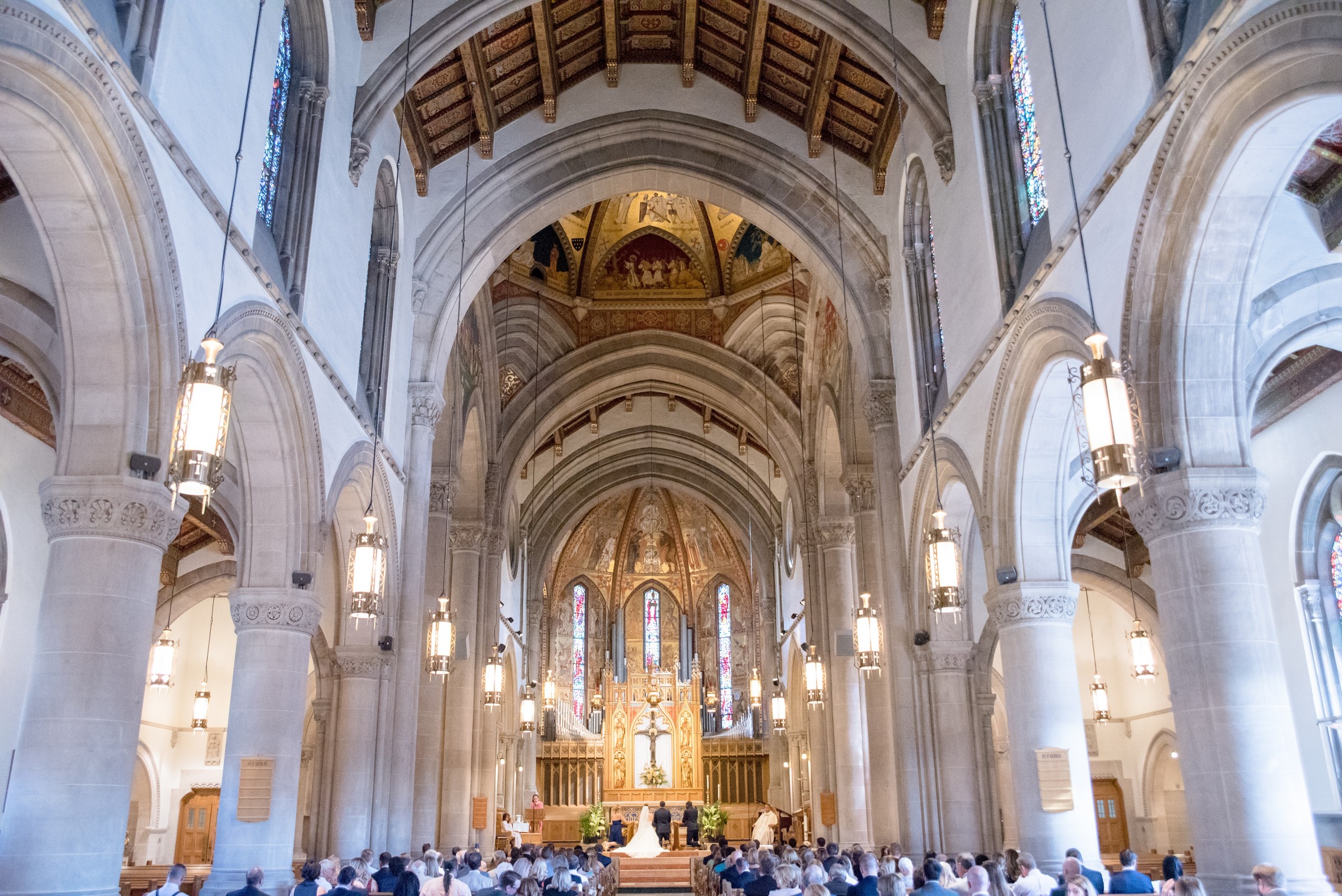 Not all venues are the same. Some are quite public, but there are also others that are more private.
If you're planning to have your wedding at a public place, you're bound to see strangers walk by your event. Some of them may even smile or wave. There might even be some of them who'll stop by to congratulate you or offer you wishes. If that's alright with you, then go for it.
There are also people who really value privacy. With that, they often try to book hotels or banquet halls, but these types of venues often hold more than one event at a time.
You'll never know. Maybe some of the events will have a sing-off. There could be talking and lots of laughter.
If you think this will bother you, we suggest you choose a booking schedule where there are no other events. You can also visit the venue when there are multiple events going on and see if the sound carries through your spot. On the other hand, you can also rent an art gallery or restaurant so that your event will only be open for invited guests.
10. Look For The Wedding Venue With The Best Lighting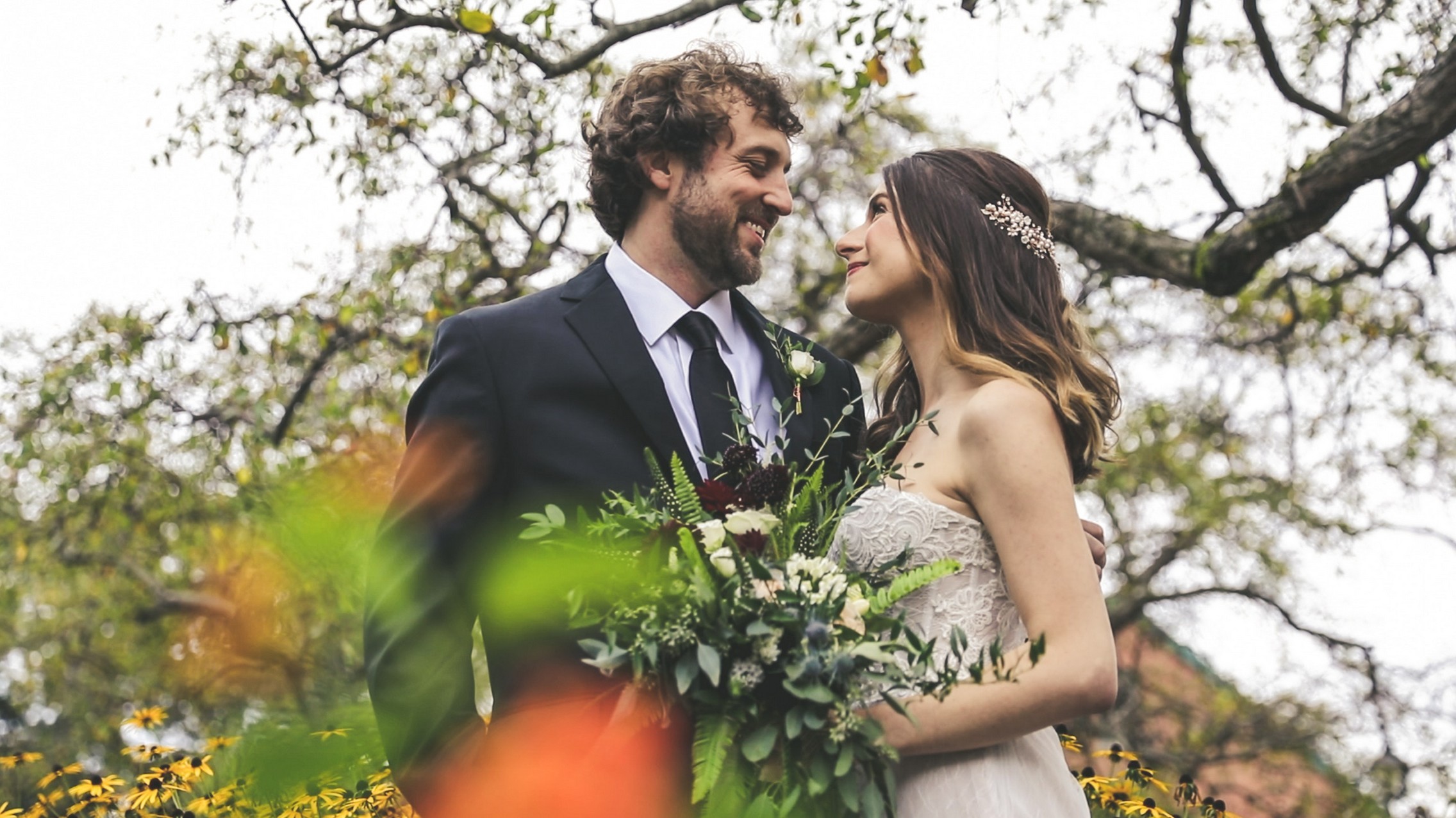 Even the simplest venue can go a long way with the right lighting. It can either make or break your wedding.
If you plan to have an indoor wedding in the morning, make sure that the venue has lots of windows. If the sun is bright and shining, you can bet that people would want to feel the ray of sunshine on their skin.
However, if your wedding is an evening affair, make sure that the light isn't too dim. You might also want to consider your entrance, dancing, and dinner if you plan to move forward with an evening wedding.
Meanwhile, if you plan to get married outdoors during dusk, you also might want to set up some candles.
11. Find A Wedding Venue With Lots Of Parking Space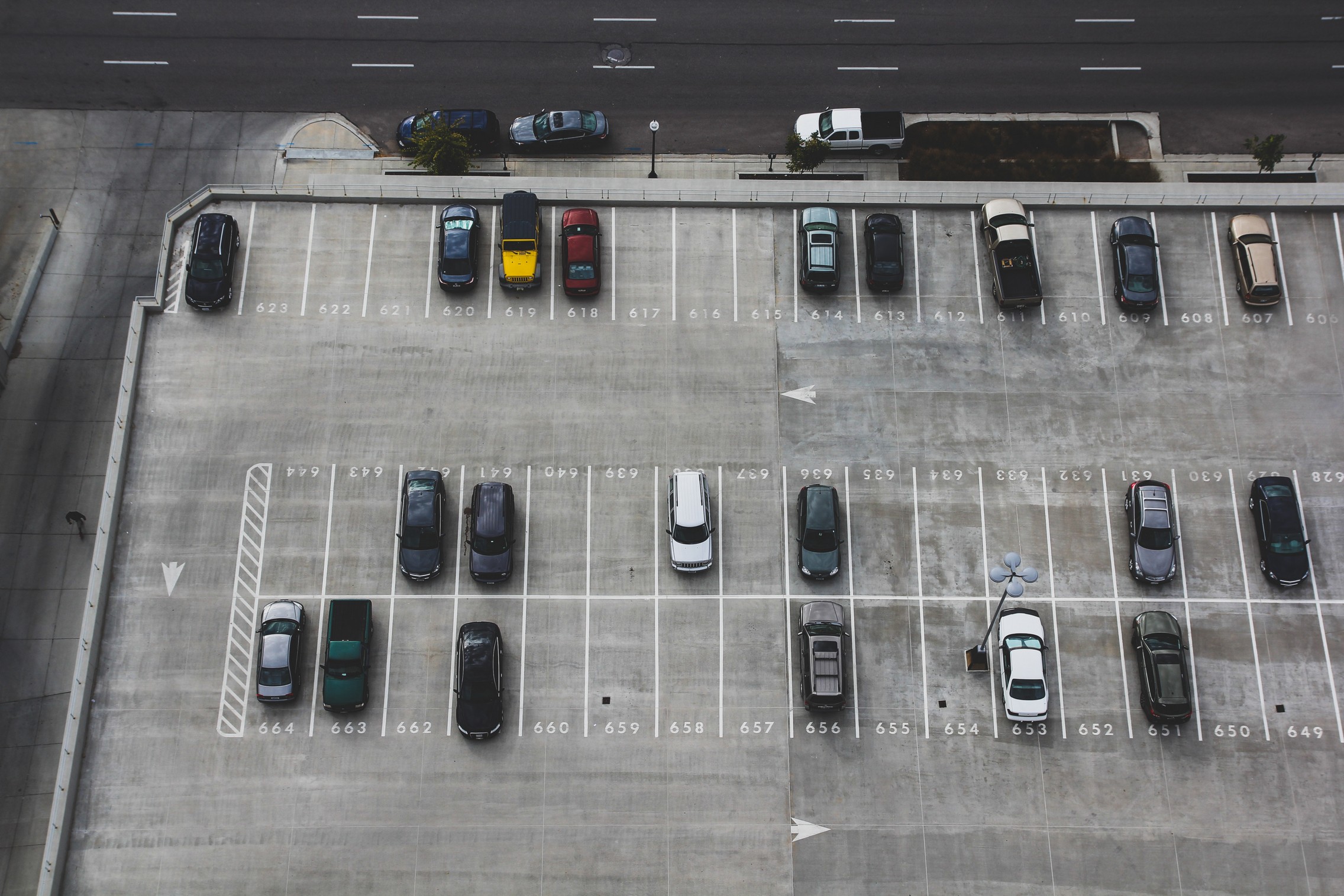 You'd want all your guests to be smiling and happy on your wedding day. The first step is to make sure they won't have trouble looking for parking spaces as they head to your big day. With that, we suggest you book a venue that's near a garage or where there are plenty of parking areas.
If you think parking space will be a problem, perhaps you can try looking for alternative transportation for your guests. Maybe you can rent a bus or shuttle to transport your guests to your wedding venue.
We hope this helped you realize your perfect wedding venue. If you found this article useful, kindly share it with your social media friends so that other brides-to-be can also be at ease while finding their perfect wedding spot.
Meanwhile, if you feel like you need wedding planning guidance, feel free to drop by our office at Unit 312 C2 Bldg. Bonifacio High Street BGC Taguig City. We have wedding planners who would gladly make themselves available to give you a free wedding consultation.
@BGBridalGalleryPH
Follow @BGBridalGalleryPH for useful wedding tips, unique ideas, and more.