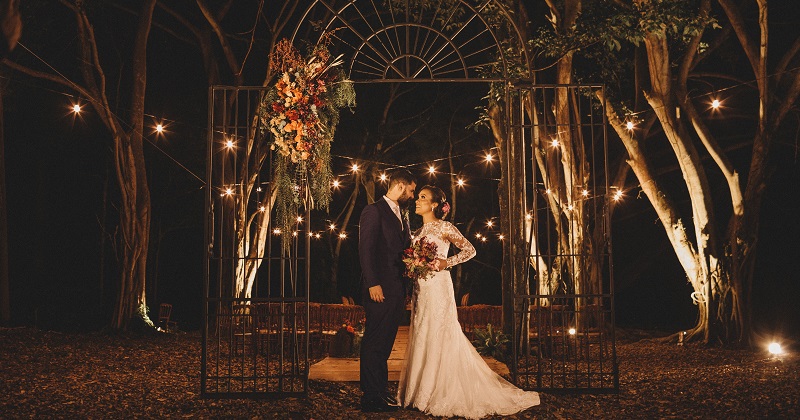 Everything has to start from something, and at weddings, that beginning is your wedding theme. It is the glue that sticks everything together from beginning to finish.
Wedding themes set the tone and ambiance of your big day. Your theme is the idea that will highlight your wedding dress and give justice to your wedding venue. It establishes and completes the overall look of one of the most important days of your life.
It might be overwhelming for you to choose a theme because of all the other things you need to decide on, but once you get over it, everything will go smoothly. From your wedding invitation to the kitchen wares for the reception—it all begins in your wedding theme.
The Wedding Dress of Your Dreams
You may be one of those brides who already decided on her wedding dress ever since you said yes when your partner proposed. From there, you can select your wedding theme or motif. For instance, you've been eyeing a gorgeous tulle ballgown. You can choose a whimsical or romantic motif. If your heart is set on a serpentine cut lace wedding dress, you can go for a bohemian-chic theme or maybe a nature-inspired motif.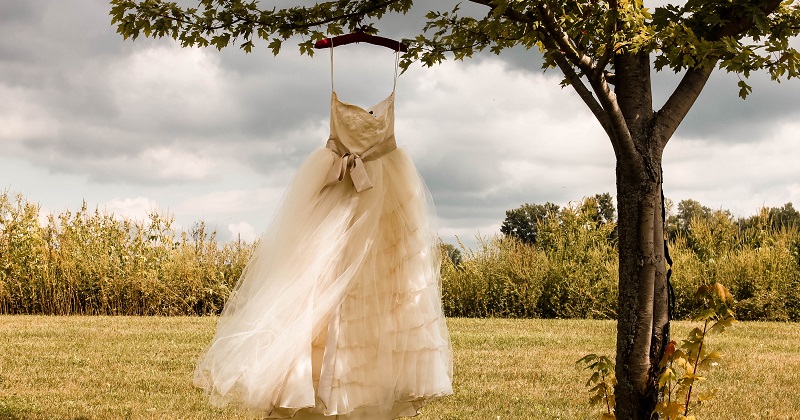 The Wedding Date
The date of your wedding can also determine the style and the design of your wedding dress, in which you can base your wedding theme. Say, you will get married around December or January when the weather is colder. Initially, the type of wedding gown you would wear is something that can protect you from the cold, right? And then, your motif can be something that correlates to the season.
Cooler months can be reflected through shades of blue, white, or silver. You can use a coffee palette or a warmer tone, like shades of orange or the palest red for autumn. Can you imagine now how it works?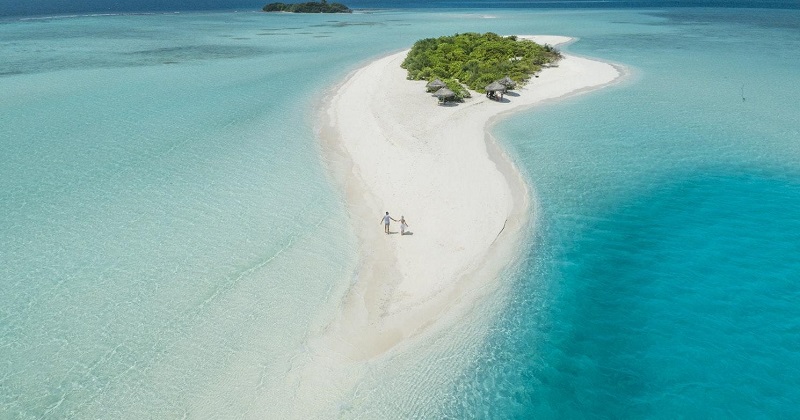 Meanwhile, if your wedding is in the summer, you can go with the color blue as well—like the vast blue ocean and the clear blue sky. The brightest shades like yellow can work for this season, too, of course.
You can also opt for a theme that's all about flowers and greens any time of the year in our tropical climate. You can also add pink, purple, and red if you want to.
If you can picture the theme based on the season and see that it resonates with you, do it. The thing is, you do not have to follow the season if you already chose a specific color scheme. It is just an idea. You can go all pastel during summer if you want. You can also go with bold and vivid colors in the colder months. It is all about getting things together in one cohesive concept. Just do what you want to do.
The Wedding Venue or Location
If your theme ideas already suit the seasonal setup, your wedding venue will be easy to establish. On the other hand, you can also determine your motif based on the location where you will get married.
Are you rooting for a beach or a garden wedding? Say you want a tropical theme for your big day, but you are getting married in a Catholic church. Devotion and culture wise, it may not look relevant. How about a vintage-themed wedding when you are getting married by the beach? Can you picture yourself in a long elegant dress while walking on the sand?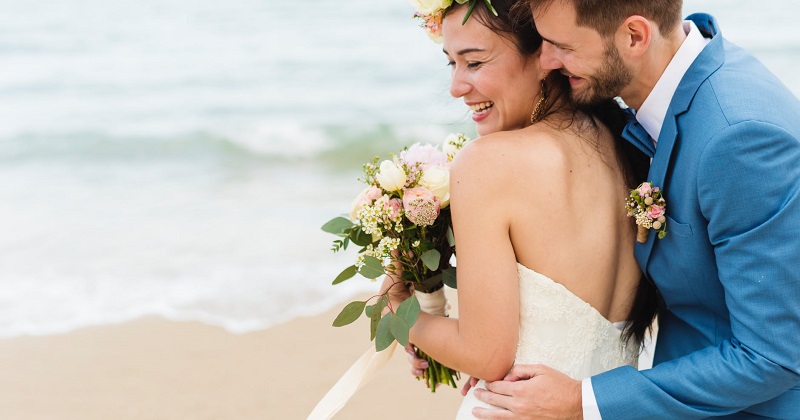 Ask yourself: Does your motif coincide with the venue? Is the location fit for the theme? Make sure that the two aspects go well together. Put two and two together and see if it works. Even if you want a really unique wedding with a fusion of this and that, you would want to stitch things together, so it looks distinctive rather than a mess. An experienced wedding planner like BG Bridal Gallery would be quite helpful in this aspect.
The Mood You Are Going For
In most cases, the bride does much of the work during the wedding preparations, while the groom is there for support. However, in figuring out wedding theme ideas, the two of you must work on it together. What certain mood you and your partner would want? It is important that you ensure your better half is involved in making the decision, too. 
Is there a particular color that one of you loves and the other hates? Is the other fond of outdoors or indoor setup? Are you adventure or nature lovers? Are you both introverts or extroverts? Think of the themes where both of you will enjoy. Talk it out and see what you two can compromise with.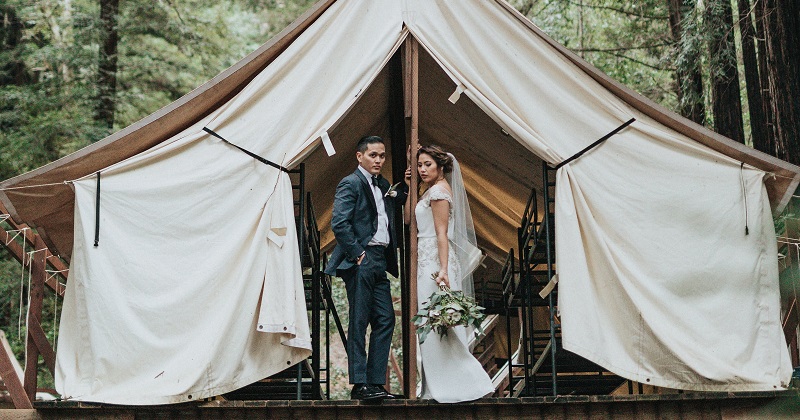 One trick you can do together is to list down the words that denote you as a couple. You can jot down the things you and your special someone always do. You can write down your similar interests and favorites as well. From that, you may come up with the theme that resonates with both of you.
By the time you get those out of the way, and you still can't figure out what motif to go, here are fourteen wedding theme ideas that you might be interested in: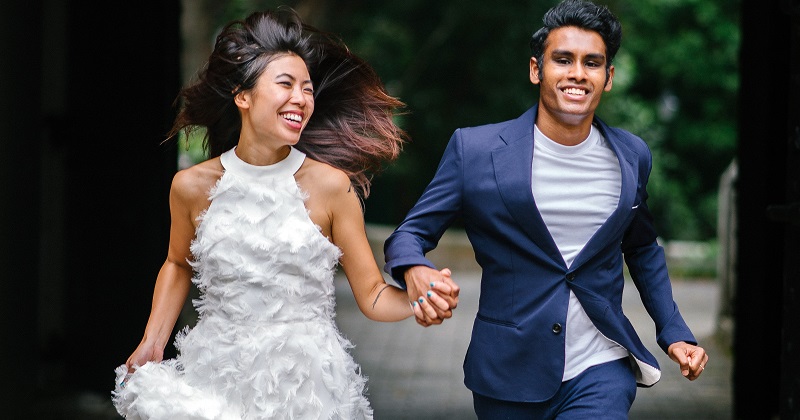 1. Alternative 
Alternative theme ideas are ideal for couples who want to do it the way they want it. As mentioned above, you can veer away from the tradition whenever you see fit. There are lots of do-it-yourself wedding ideas that can add a personal touch to your set-up.
Again, no wedding is the same, so you can be extra with yours. No one would mind the theme as long as it goes with who and what you are as a couple. Your guests would love you all the same.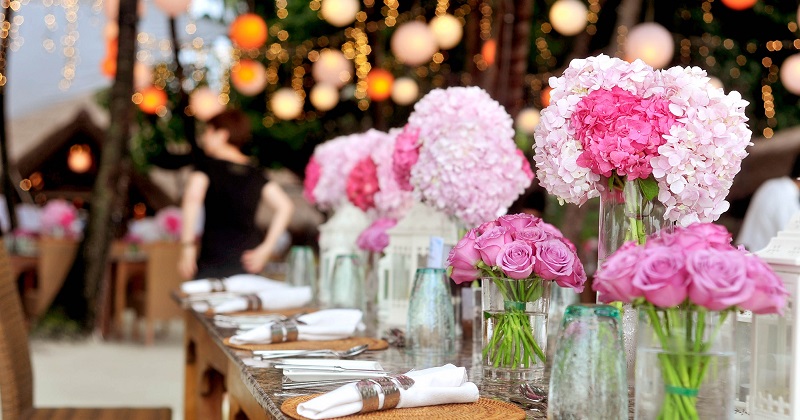 2. Romantic
The romantic motif is known for its delicate lighting and soft hues set-up. You can even choose a venue with chandeliers for this one. Romantic-themed decorations are mostly florals and pastels, but you can go for the moodier shades of wine red.
If you are looking for a fairy-tale type, it is absolutely this. If you are having an outdoor wedding, you can put up lots of hanging lights or lanterns in a courtyard (and feel that you are in a Tangled movie scene). You can also fill up your aisle with flower petals or line it with candles.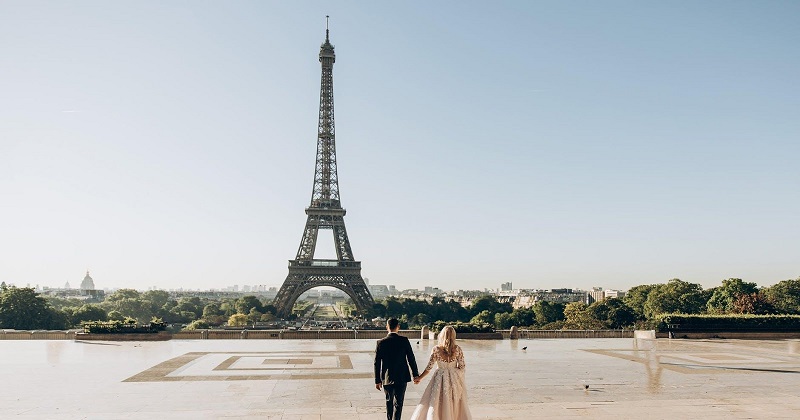 3. Travel
A little bolder and definitely unique in its own way, a travel-themed wedding is perfect for the couples with a case of wanderlust.
If you are on a tight budget, you can bring the destination to you! Every city has its own personality, so you can recreate it in this very cool theme. You can dream of Tokyo and set up some futuristic lights that are similar to its streets. You can also go to Paris! Make sure that your wedding attire will be high-fashioned. Don't forget the macarons, pizza, and champagne!
If you want, you can literally travel and bring everyone with you at a destination wedding. An out-of-the-country trip or a drive to the next border or city? You can also do it on a travel-themed wedding! However, do not forget to settle your wedding budget first and foremost. Consider your guests' schedule and locations for this kind of theme.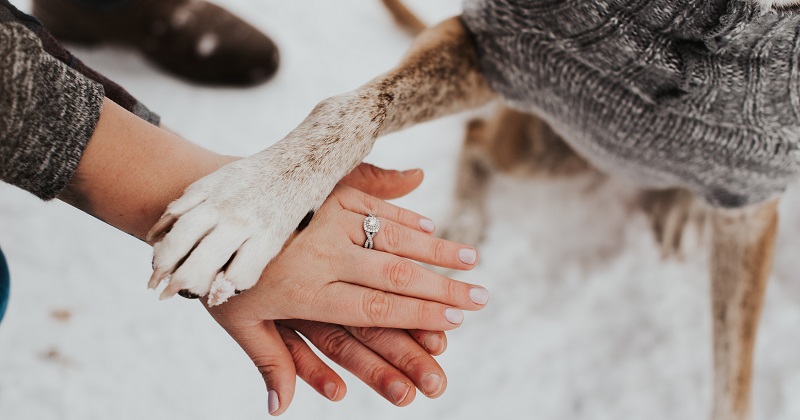 4. Furry or Feathery Friends
We absolutely love pets! This is the reason why, it can be a good theme idea, too. If you have a soft heart for our furry and feline friends, you might opt for this motif for your wedding.
A dog ring bearer? Yes, we heard of that, too. Besides, lovebirds like you two can also have their own pet of lovebirds at the wedding, right? It will be a cute set-up. Just make sure that your guests know what to expect. It can be a delicate choice because some of your loved ones may find themselves allergic to some animals.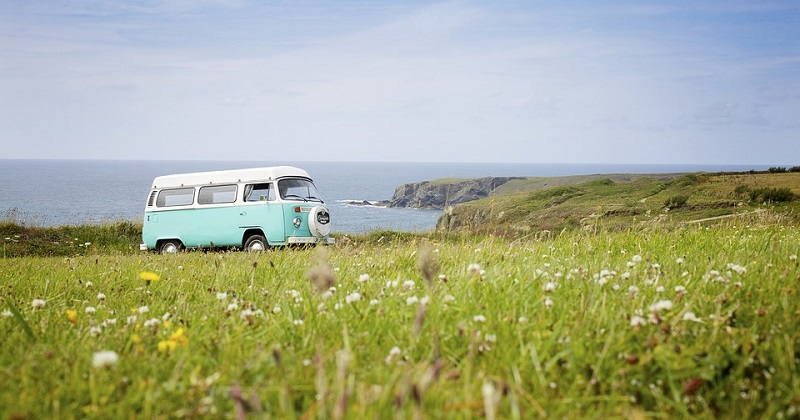 5. Vintage
Taking you back in time, vintage is perfect for couples who love the old age or past decades. This is a classic theme that is so fun to achieve. Antique decorations can do its magic on this theme and a touch of worn-in seats or weathered doors for the venue.
Aside from the decors, you can also show off a classic wedding car like the Volkswagen or Porsche to add some oomph for your vintage-themed wedding.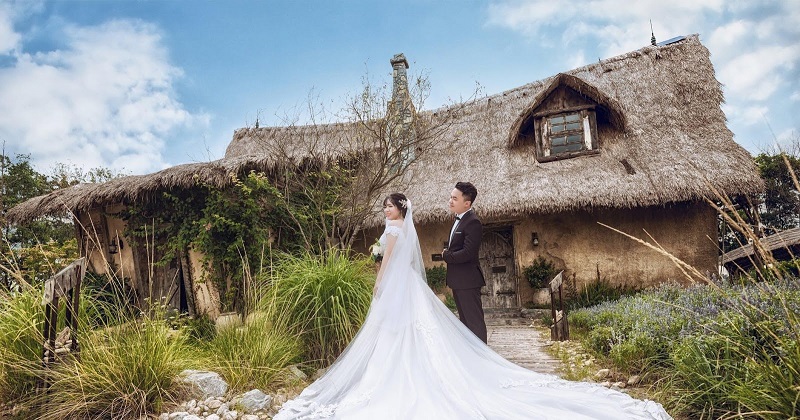 6. Whimsical
Do you have this idea of a dreamy outdoor set-up? A wedding that is decorated like Alice in Wonderland? Why not? The whimsical wedding motif uses a splash of colors while adding some touches of a bohemian concept.
This fancy idea is definitely quirky and fun like Alice and her friends. The wedding decorations can be about mismatching things. You can entirely play with different colors for your balloons and floral arrangements as well. Don't forget other props like dainty silverware and linen with pretty prints.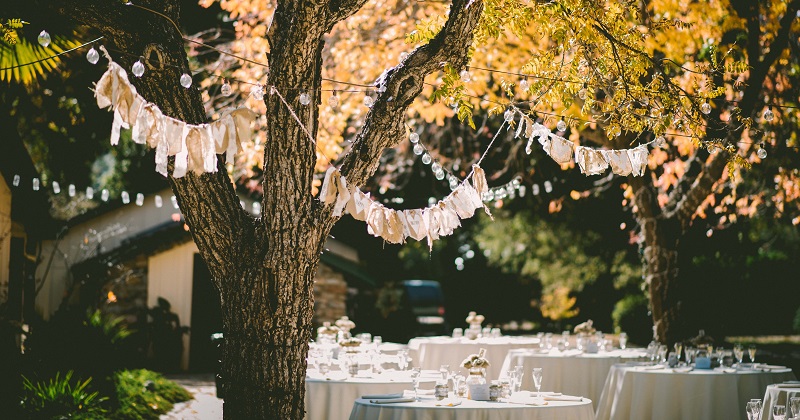 7. Rustic
Often, vintage and rustic motifs are used interchangeably. However, a rustic wedding theme gives off a more homey vibe than vintage. With this theme, string lights are put up and mason jars fill up the place from centerpieces to all-things-wood tables and chairs.
Rustic themes can also come close to a country wedding being held in an old barn. This great theme idea is more on the simple, rural vibe. Therefore, hues in rustic weddings are mostly brown and neutral tones.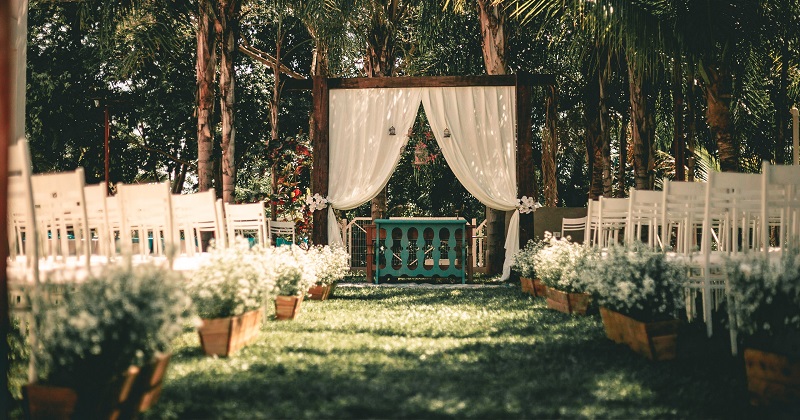 8. Garden/Casual
If you only want a simple approach, you can set your venue in your backyard or in one of your favorite private gardens. This theme is chic and casual. It can be flexible, too, with the decorations you want to incorporate in your wedding reception.
Also, it can be more intimate if set in a smaller space. However since it is done outdoors, you do not have to worry about ventilation and refreshments (unless, of course, you do it in summer). Remember to mind the weather forecast when opting for this motif, too.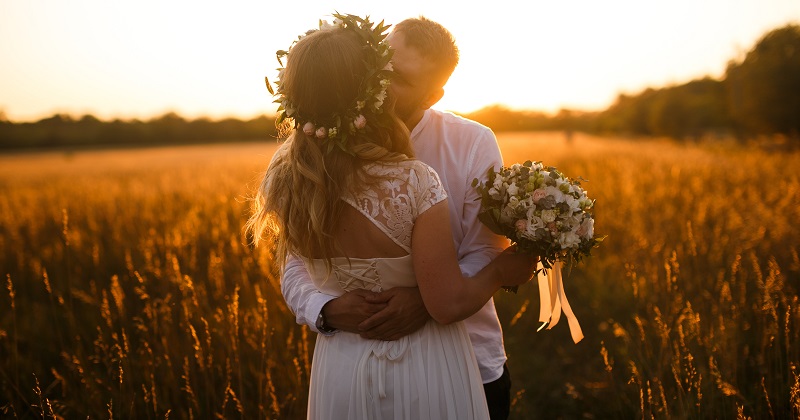 9. Bohemian
Want to be a boho bride? Boho or bohemian motifs are known to have mythical, earthly, and enchanted looks. If garden-themed seems already casual for you, the bohemian wedding motif is a cooler and much more carefree concept. It is simple, yet elegant at the same time.
Basic wedding decorations for boho themes would include fairy lights, dreamcatchers, and lots of flowers. Mandala rugs and Aztec-patterned pillows at the venue can make this theme more of a standout, too. You can go for an oriental set up, as well as decorative aesthetics here.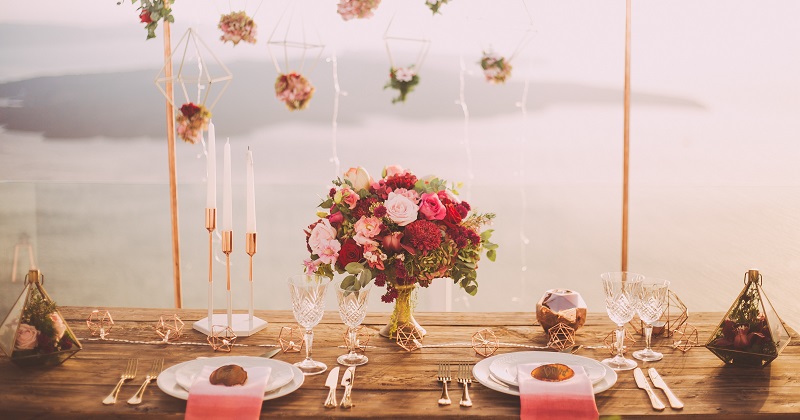 10. Modern
The modern-themed wedding is more on the minimalistic side of all the themes. Think of clean lines or geometric shapes—those are elements of a modern motif, as well.
This is the concept where you can get away from the traditional white dress. A modern motif for weddings can suit millennials who want to steer away from the norms.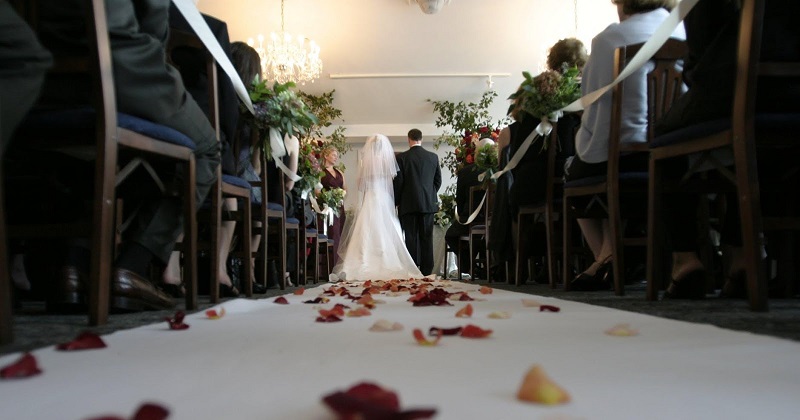 11. Traditional
Of course, if you want to follow the traditions, you are free to do so! For formalities, you can go with a sit-down dinner and a posh setting. Your flower arrangements can be ornate while the tables and chairs look exquisite and elegant.
If you think of a black-tie theme, it falls under the formal and traditional motif. Make sure to inform your wedding guests of the dress code if ever you go with this theme.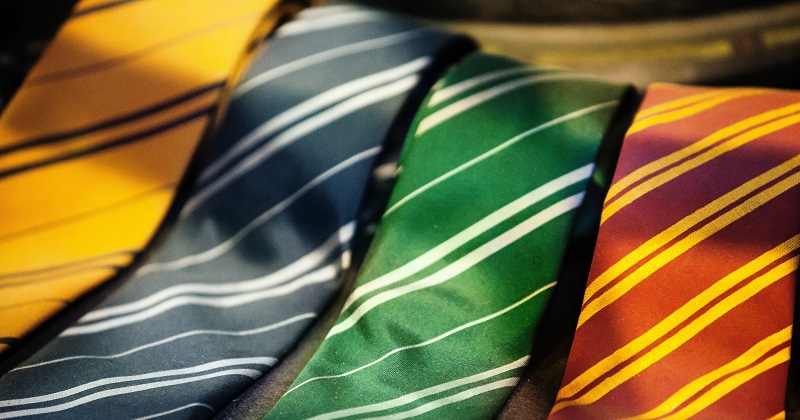 12. Fiction-Inspired 
For big, crazy fans of a certain movie, series, or comics, you do not need too much advice—you can geek over that motif for your big day!
You can be heroes with Marvel or DC themes. You can also be witches and wizards with a Harry Potter wedding motif; start scouting around for groomsmen and bearers neckties in Hogwarts colors! For Star Wars geeks, you can walk down the aisle and pretend that you are on the imperial march. You can use the glowing lightsabers as your wedding decorations and let your guests greet you with the famous line, "May the force be with you!"
With these fiction-inspired themes, you can sing and dance all night with the soundtracks of these shows, too.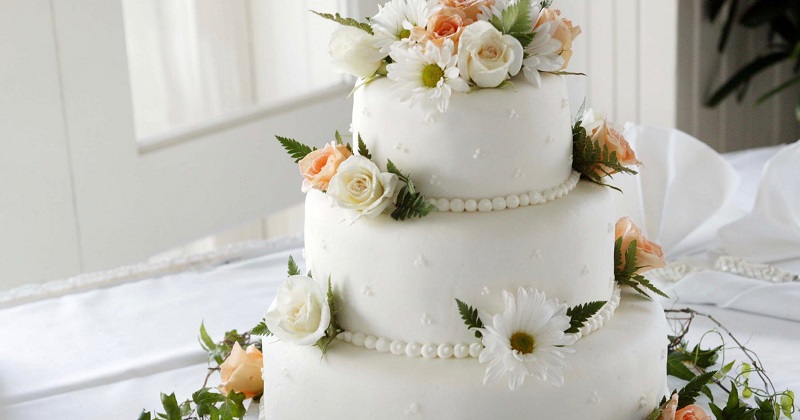 13. Eco-Friendly
Yes, you can definitely mind the environment for your big day! If you and your partner are environmentalists, you may want to consider this idea for your wedding.
Instead of wasting rice or throwing plastic bits, you can opt for biodegradable confetti or dried leaves cut up into tiny squares. For the table centerpieces, you may opt for plants in pots (like succulents) aside from the fresh flowers.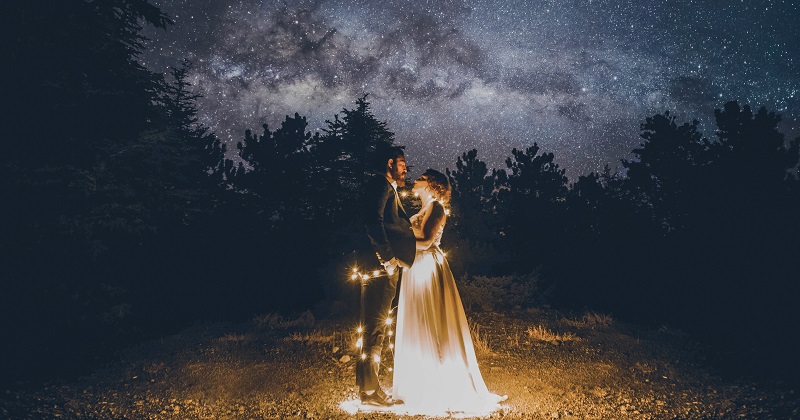 14. Celestial
Do you love the universe and believe that we share the same components as the stars? A celestial wedding motif can be romantic on its own, but with lots of celestial decors, it would be more stellar, of course!
You can go with glitters and galactic approach in this theme. Things that are connected with stars, moon, and planets, as well as sparkly ornaments can be used as your wedding decorations. You can be creative with this theme—the sky is the limit!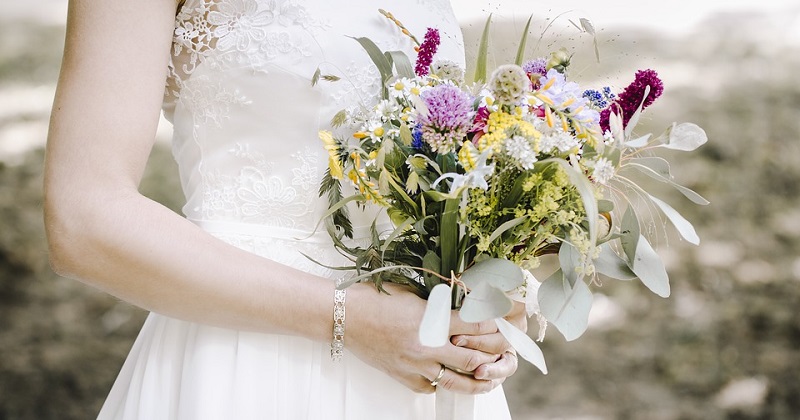 The Notable Takeaway
Whether you have chosen a travel-themed wedding, an eco-friendly theme, or a rustic wedding, remember that your motif should be something that you and your special other would love to remember.
There is no need to follow the trends. Just because it is what's in and in style at the moment, it does not mean you need to jump on the bandwagon. Think about your motif carefully. Your theme should be the authentic personality of the couple. It should be something you'll be happy to look back on years from now, too.
Since the internet exists, you can always search for motif and theme inspirations. There are endless sources on the web. Just make sure that you go for realistic and that you stick to your wedding budget. You do not want to overwhelm yourself with choices that you know you don't want to splurge on, right?
If you would like to know more motifs and tips for your big day, you can have a free consultation with our wedding planners at BG Bridal Gallery. You can also download the app to browse more wedding themes and find out how to pull them off!
@BGBridalGalleryPH
Follow @BGBridalGalleryPH for useful wedding tips, unique ideas, and more.