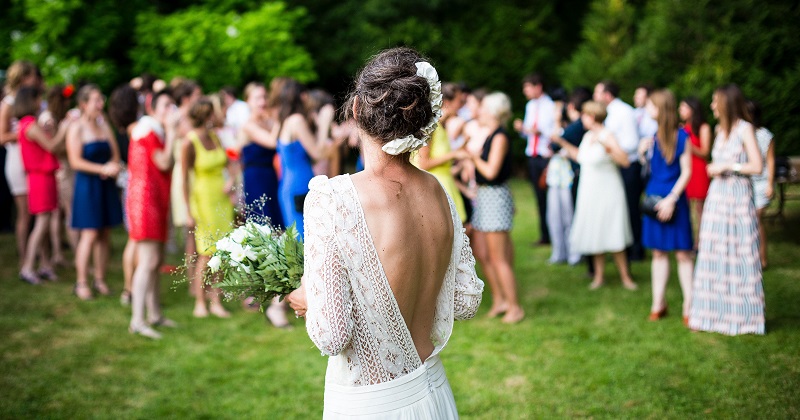 The more the merrier or should we say the more the expenses will be? The number of your wedding guests will have a big impact on your budget. Why? We're here to give you the 5 reasons why you should consider trimming down your guest list!
1. More foods


You need to feed a lot of people if you have a big guest list. And that only means you need to spend x3 of your food budget for your guests including their drinks! You also need a bigger cake so everyone can have a taste.
2. More rentals


You have to rent more than 250 chairs for your guests because you need to include your vendors on the list, too! Plus the tables and the "extra" tables you will need. What else? Linens, vases, and dinner wares!
3. More wedding favors


You need to buy a wedding favor for each and every one of your guests. This means you cannot spoil them a little because you will have a tight budget. Unlike if you have only a few guests, you can give them something more expensive.
4. More transportation arrangements
You need to rent a van or a shuttle for your guests who don't own a private car if you want them to arrive altogether and on time. It is optional, but think about all the risks; they might get lost, they might arrive late and they might drink and drive!
5. More wedding invitations


The number of invitation is equal to the number of your guests unless they are married. You are also going to pay for the postage, envelopes, and inserts. You need to have good negotiating skills to have a discount for invitation vendors.
Whether you have hundreds of guests or less than 100 invitees, a wedding planner can help you fulfill your dream wedding and make sure you don't find it unmanageable. If you're still on the lookout for a planner, get a free consultation with our experienced professionals at BG Bridal Gallery.
@BGBridalGalleryPH
Follow @BGBridalGalleryPH for useful wedding tips, unique ideas, and more.