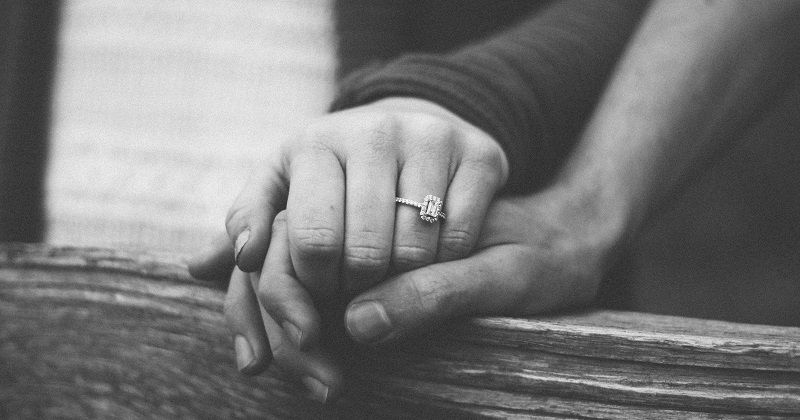 All men are different, some want to be involved, while some want to be far away as possible from the planning.  In wedding planning, the idle kind of attitude is not going to work out because you have to work as a team.  If your partner is not helping you with the wedding planning, calm down, breath and read these tips!
1. Talk to him
Don't let him have that attitude until your wedding day, you will be taking on so much when that happens because you are going to plan everything even if you have a wedding planner. Talk to him that this is not only a one man's job.
Photo Courtesy of: Marc Parra Photography
2.    Ask for help
Let us just accept the fact that some men won't help you unless you ask for help.  They don't come with an automatic button!  Maybe he thinks that you want to do it by yourself and if he joins he is just going to ruin everything.  We don't know what's going inside their heads.
3. Tell him his responsibilities
Maybe he doesn't know where to start helping? Tell him his responsibilities and what you need to work on together, like the guest list, the list of his groomsmen and his best man, the gifts he needs to get them and his parents.
Photo Courtesy of: Erick Sulapas Photography
4. Excite him
Make him plan your honeymoon because he is the one who is going to benefit from that. (LOL! Right?) You can also make him choose the band because boys love music or even the alcohols for the after party. Those things get them excited!
5. Ask him to watch a movie
…and choose a wedding movie!  Sometimes they just need to be triggered!  While watching ask him if that color is okay or what kind of flowers you should pick, so they can imagine what your wedding should look like! If he is not on Pinterest, this will give him an idea!
Here's another idea: have him download the BG Bridal Gallery app (yes, grooms can use it, too!) You can ask him to create or update your wedding website, manage your wedding checklist, and find wedding ideas that he wants to add to your plans.
@BGBridalGalleryPH
Follow @BGBridalGalleryPH for useful wedding tips, unique ideas, and more.