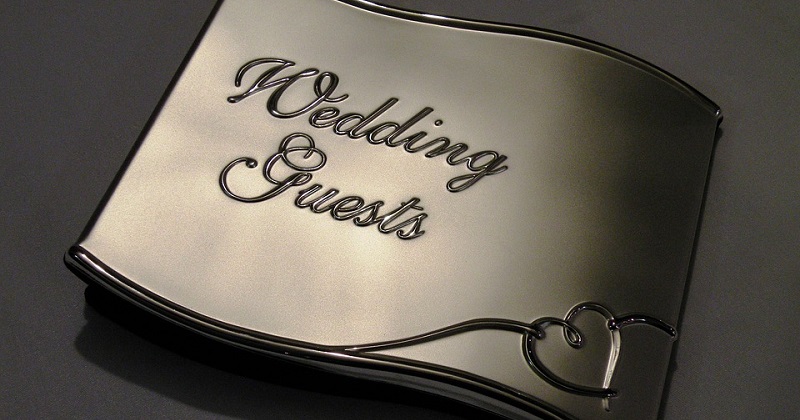 The sacrament of matrimony is a celebration that is meant not just for the husband and wife, but also with the people they love! Most of the invited guests are the people who have helped the bride and the groom on their journey. What's the best way to give them thanks? Prepare a fun wedding program!
Of course, no one wants to have a boring party. Every bride and groom wants their wedding guests to be entertained. As much as possible, we want to see them laughing out loud and twirling on the dance floor all night long!
If you are worried that your party might turn out to be a dull wedding reception because you do not have any ideas on what to do, get your paper and pen (or the notes app on your phone) ready because BG Bridal Gallery has some fun suggestions and wedding ideas you can definitely try on your big (day) party!


1. Photo Booth






Photo booths are present at every party—from birthdays and christening celebrations to weddings. Since it's present at almost every wedding, your guests will definitely look for this at your wedding venue.
Photo booths are one of the many ways to kill boredom in every social gathering nowadays. Due to people's love for taking pictures, this activity will definitely rock the party. Photo booths are not just for entertainment. The printouts are perfect wedding souvenirs, too! That's a two-in-one favor if you'll choose to hire a photo booth.
2. "I Spy" Game


Let your invited guests help you capture memorable pictures that your photographer might miss out using the "I Spy" Game. List some scenarios in the wedding reception that you would want to see uploaded on Instagram (and other social media accounts), and instruct your guests to take photos to win a prize. Do not forget to ask them to include your wedding hashtag if they're participating.
This game will keep them entertained because almost everyone has a smartphone, and again, people love taking pictures. In addition, this "I Spy" Game can also be done by kids, so there is no need to worry if you have children with you. The ones who take the best photos can get special prizes at the end of the day.


3. Karaoke






Karaoke is always part of a traditional occasion for Filipinos. Parties in the Philippines usually have this (even on just ordinary days, actually) because singing is one of the best ways to express celebration.
For sure, your wedding guests will love to have this at your wedding reception venue. It is also a good bonding moment as the guests sing their lungs out together. Sounds simple, but it's a very entertaining addition to your party. 


4. Garden Games






If you are having your wedding in an al fresco reception venue, you can set up some garden games like piñata, Twister, lawn croquet, and giant chess. There are many outdoor games that you can choose from. Ensure that you have enough—and safe—space in the wedding venue in order for both adults and kids to enjoy the activities, too.


5. Cocktail Bar






Some wedding guests would only want to sit and have a cold drink while talking to their friends. There are guests who prefer drinking and just chilling at their table as their kind of entertainment, so do not forget to have a cocktail bar at your reception venue.
This is also a good way to let your dear guests stay at the wedding venue after having wedding programs. Newlyweds can use this time to catch up and say their thank yous to the ones who attended their big day.
Need more wedding tips for your wedding reception program? Get a free consultation at BG Bridal Gallery for additional wedding ideas!
@BGBridalGalleryPH
Follow @BGBridalGalleryPH for useful wedding tips, unique ideas, and more.