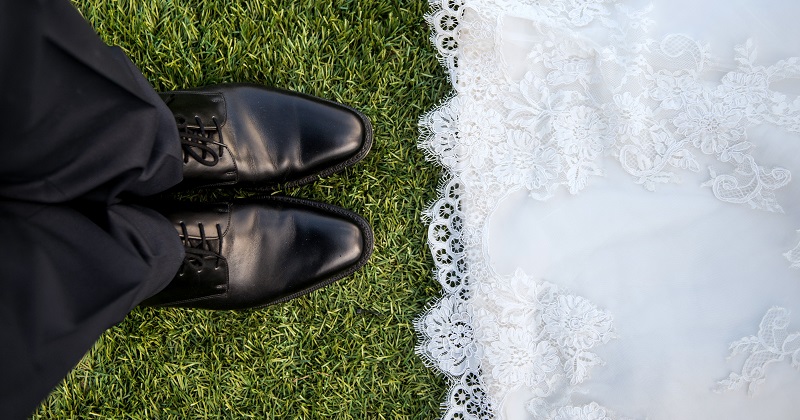 Your shoes for your wedding day is not your typical everyday shoes. It's something special because it will complete your overall look for that special day.
You need to look sharp, sleek, and more handsome for your wedding day. A lot of men don't always attend formal gatherings and they would be unsure what type of shoes to wear for their wedding day. Worry not—we got you covered! Here are some ideas on picking the groom's shoes:
1. Classic Black Leather Shoes
These timeless pairs are perfect for formal and elegant-themed weddings, where the groom usually wears a black tuxedo or a tux with a colored jacket and black pants. Black leather shoes are versatile, and you can use them again for other formal gatherings or even at the office (that's if you work in a classic corporate company with a formal dress code).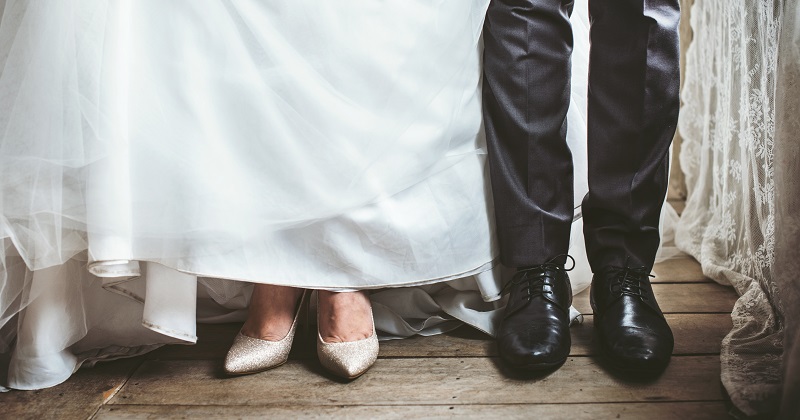 2. Tan Oxford Shoes
One of the wedding trends that you can adopt (since it won't go out of style) is pairing your navy blue suit with a sleek tan pair of leather Oxfords. Alternatively, you can pair tan shoes with a gray suit or also try on strappy monk shoes and see if you like the fit on your feet better.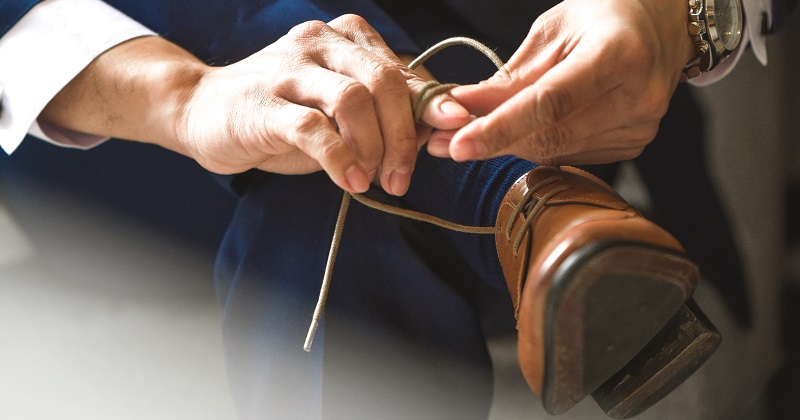 3. Dark Brown or Burgundy Shoes
If you're wearing a suit in a deeper shade of navy blue or gray, a darker brown or even burgundy shoes might work better. These shoes may also work better if you're one of the few grooms who choose to wear a formal beige or tan suit.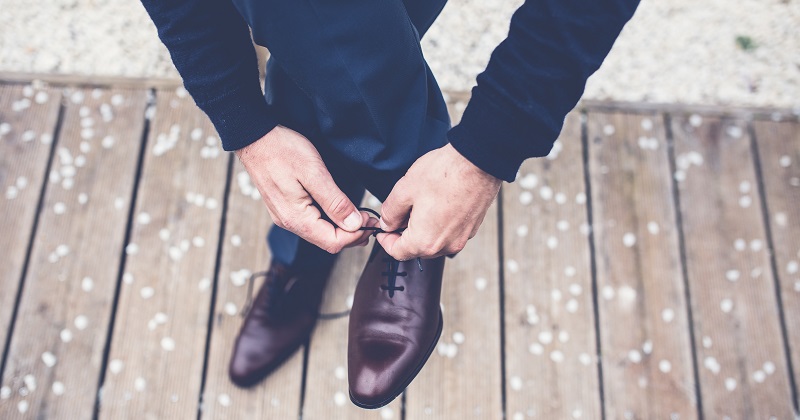 4. Colored Shoelaces
If you're the type of guy who wants to have a pop of color even when you're wearing classic shoes, look for uniquely dyed shoelaces for your big day!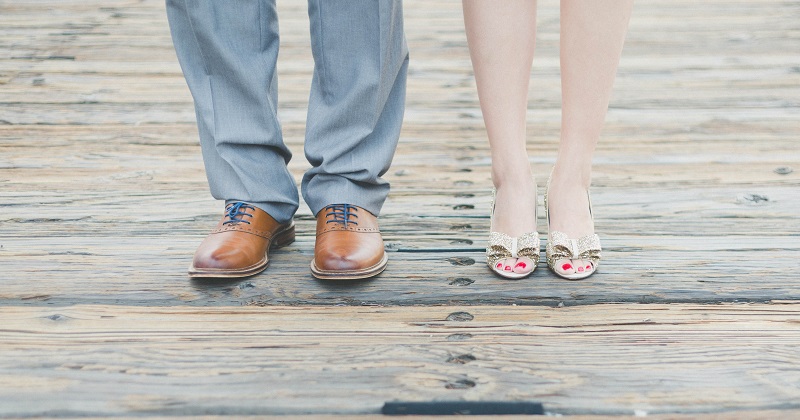 5. Brogues
Another way to make a statement: Wear brogues. Aside from the classic decorative perforations, you can even find brogues designed with printed fabrics! This distinctive style of shoes works best with wool suits made of fabrics with particular weaving patterns like tweed or herringbone.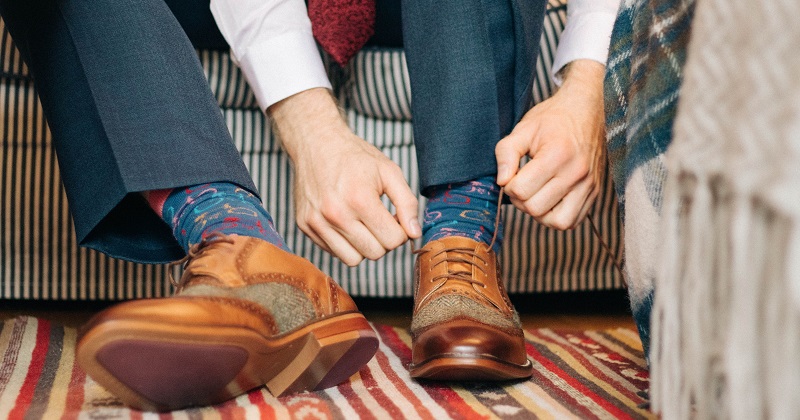 6. Printed Socks
Here's another idea when you're looking for a subtle way to showcase your fun personality. Instead of plain black or gray socks, go for colorfully printed ones! You can even match your wedding motif if you wish.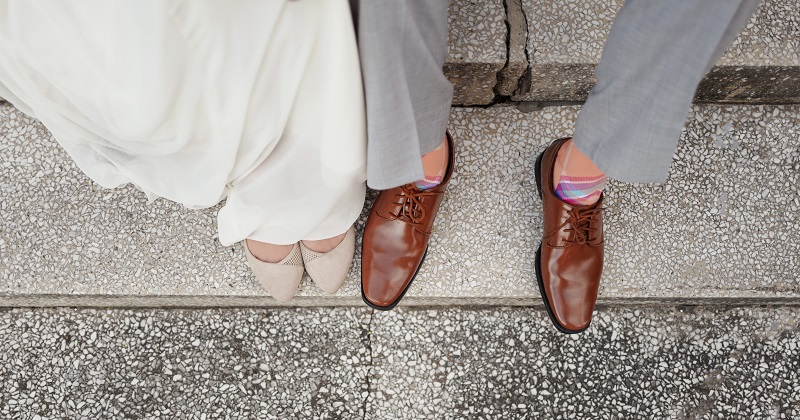 7. Loafers
If you're having a beach wedding, loafers are the best way to go... If you're not going barefoot, that is.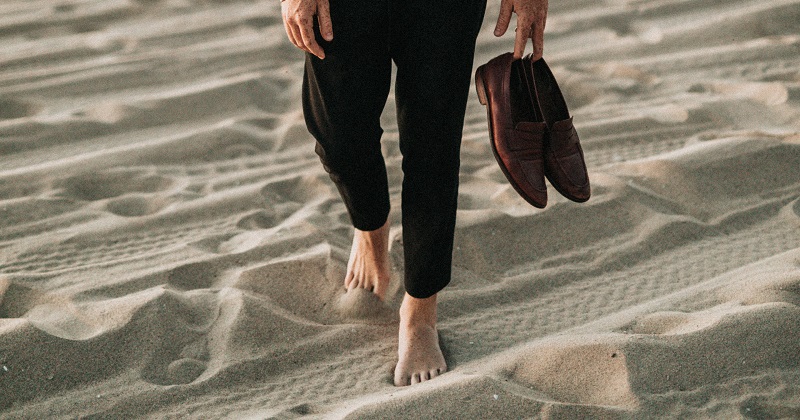 8. Boots
And if you're planning a rustic bohemian wedding, go ahead and rock a pair of boots! You and your bride-to-be can even wear matching boots if you like.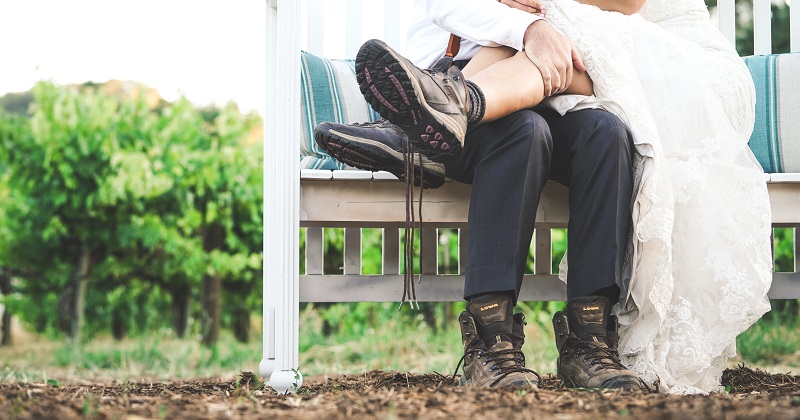 Sign up on BG Bridal Gallery for more wedding tips and ideas.
@BGBridalGalleryPH
Follow @BGBridalGalleryPH for useful wedding tips, unique ideas, and more.