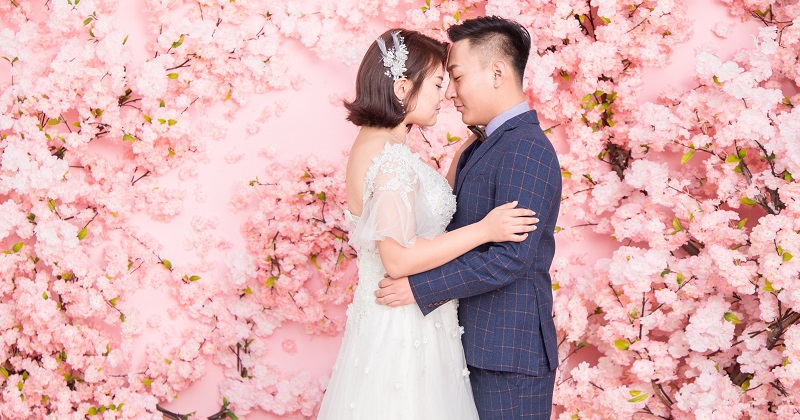 Here's a top tip on planning your big day: Choose a wedding theme and stick to it. That way, everything will feel unified.
Wedding planning can take months. With that, it really helps a lot to have a unified system. Once you've chosen a wedding theme, all the planning in the coming days and months will be smooth sailing.
We know you're excited to try on different dresses, look into wedding venues, and all, but before you do, you should look at the whole picture first. Decide what kind of vibe you want for your big day. Here's how.
1. Look at the Big Picture
In the first phase, you need to imagine how you want your wedding to look like. There's no need to think about any technical details. No need to worry about how much something is worth. You don't even need to consider what your parents will think.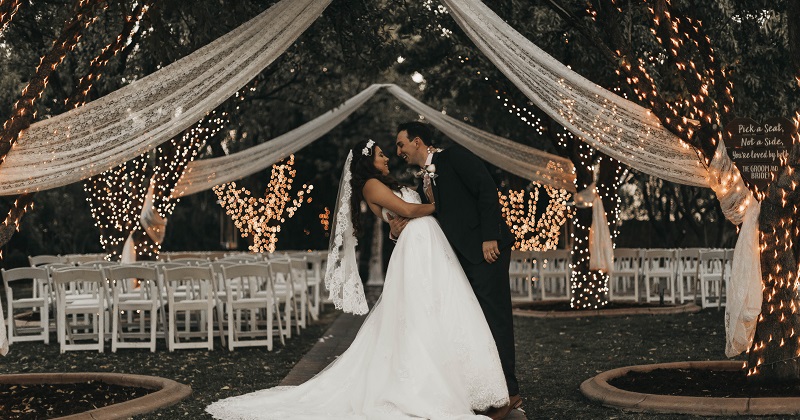 Imagine that your dream wedding is already happening—here and now. What do you see? Take a look if your wedding is big or small. Is it held outdoors or indoors? Was is it done in your hometown or did you have a destination wedding? Take notice if your wedding was classic, modern, or rustic. These are the things that you need to jot down.
2. Find Wedding Inspiration
There are many ways to find wedding ideas. You can flip through magazines and old wedding books. You can even ask your parents about how they planned their wedding when they were your age. Still, we think the best way to gather and collect wedding ideas is through the use of inspiration boards.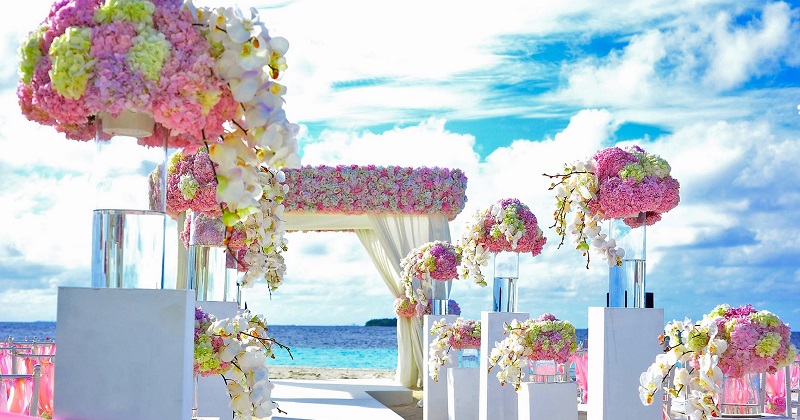 Just like what its name suggests, a wedding inspiration board contains images of weddings that you're attracted to. There are many websites that let you create inspiration boards. Two of the most user-friendly sites we've encountered for brides are Instagram, especially with the "Save to Collection" option on every post, and Pinterest. They're sure ways to help you visualize the wedding elements you want to be present on your big day.
3. Define Your Wedding's Level of Formality
Do you want your wedding to be a classic one or do you prefer it to be more casual? If so, how casual do you want it? Maybe you want to give your wedding an air of fanciness?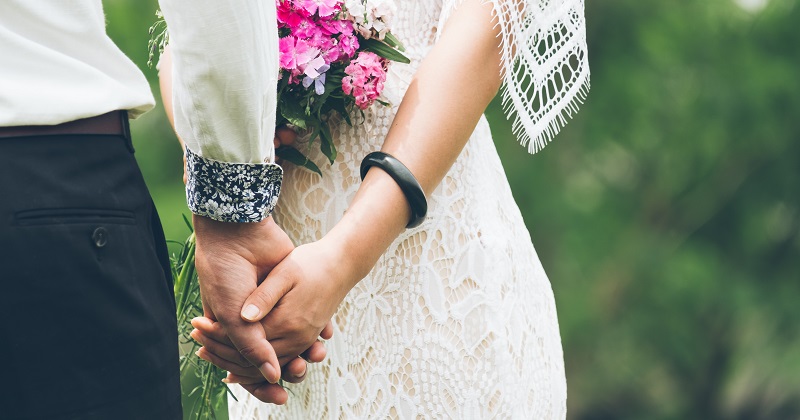 Whatever you want for your wedding, you have to make it specific. If you want your big day to be chic, you need to decide what kind. Maybe you want the kind that's held on a beach with white sand. On the other hand, your wedding venue could also be a woodsy forest or perhaps, a countryside wedding.
4. Decide on Your Wedding Details
When it comes to looking for a wedding theme, simply getting a taste of what each motif feels like isn't enough. You have to dig in a bit deeper. Look for specific wedding details. For instance, you want to have a vintage wedding theme. You also have to decide on the period like the 1960s or 1920s. Say, you'd love to have some rustic decorations for your wedding. The question is what kind? Maybe you want a rugged type or perhaps elegant decorations.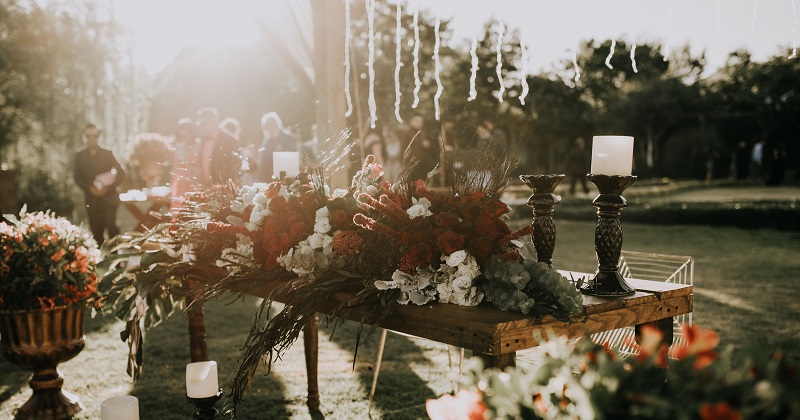 Wedding themes can be a bit broad during the first phase of wedding planning. Breaking it down to specific parts will help your vendors clearly understand the vibe and vision you have for your wedding. It's important to help your wedding suppliers understand your wedding theme because if they don't, your vendors could have different interpretations. This could result in inconsistencies on your big day.
5. Consider What the Weather Will Be on Your Wedding Day
Remember that no matter how good a wedding theme may sound, you won't be able to pull it off if the weather won't allow it. With that, before becoming fully decided on a wedding theme, you should have already checked how the weather is on your wedding day.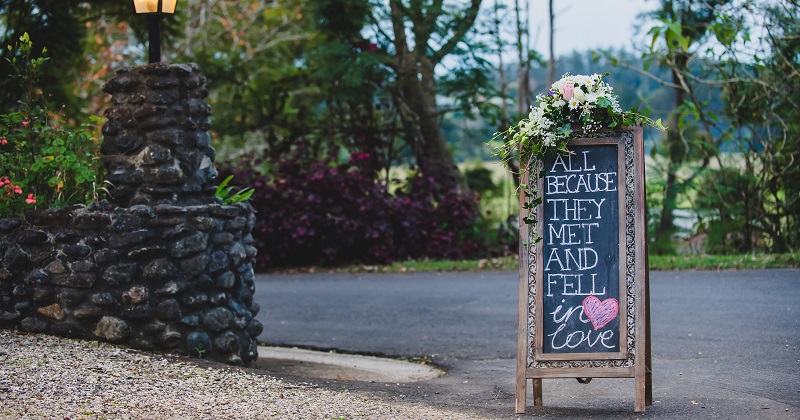 For instance, you can't have a garden wedding if it's raining outside. You must always consider what the weather would be like on your wedding day. Check on the weather forecast for your wedding day before finalizing your wedding theme.
6. Know Your Wedding Budget Before Deciding on a Theme
We don't usually think about how our wedding theme can affect our budget, but looking at all possible motifs, each choice can make a big difference.  For instance, if you're on a strict budget and you plan to have a flower-filled wedding, know that this might not be the best decision for your budget since filling a wedding venue with flowers would be really costly.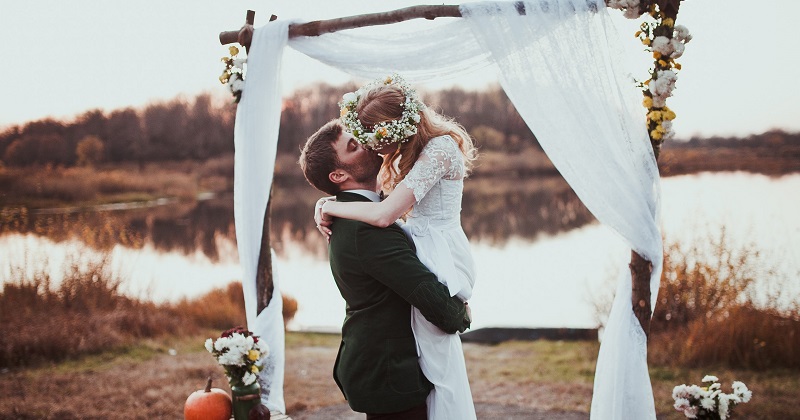 Don't worry though. Not all hope is lost. You can still have a garden wedding, but instead of having it in an indoor wedding venue, you can have a real garden wedding. Without the need for extra decorations, sticking to your budget is much easier.
7. Look for Good Wedding Color Combinations
You don't necessarily need an art degree to pick out wedding colors, but know that there are some basic principles that you should follow. Otherwise, your wedding theme will be too flashy. It won't look good no matter how fantastic your wedding idea was.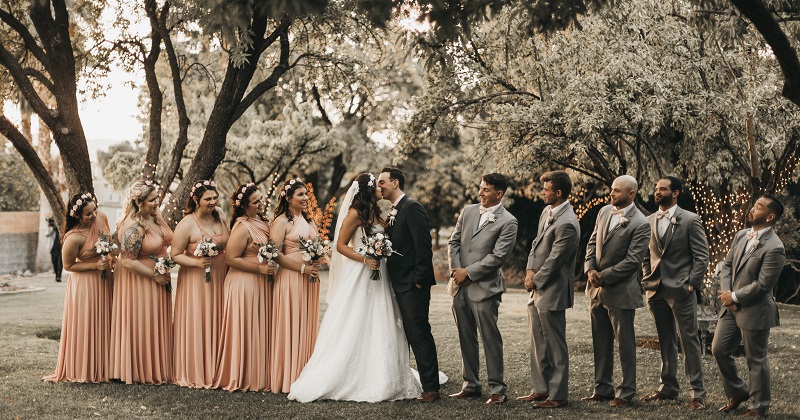 How do you look for good wedding combinations? A color wheel is a good place to start. Most of the time, palettes that go well together are opposite colors because they give off a cool and warm vibe. Color pairings are also a good choice. They are palettes that share a primary color. Yellow, melon-orange, and fuschia are some good examples.
8. Don't Be Afraid to Stay Away from Wedding Trends
Many people have always dreamed of a unique wedding, but some of them are unable to pull it off because they followed wedding trends.  The thing about trying to organize a unique wedding is you never know how your event will turn out until the very end. With that, it can be a bit intimidating for other people who really dream of having a fairytale-like wedding day.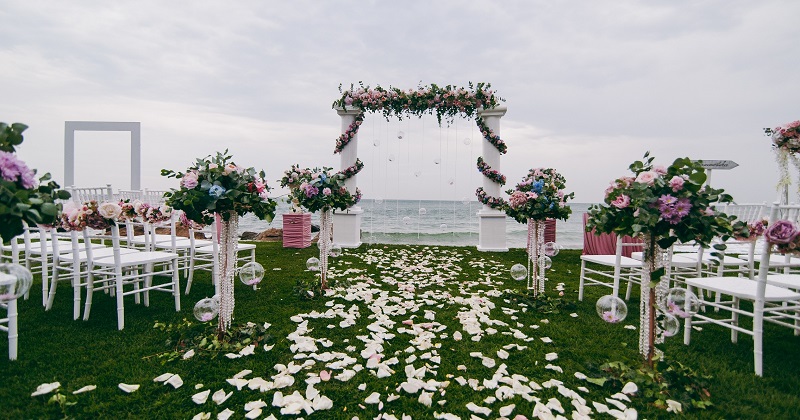 However, as our wedding planners would say, you don't really have to follow wedding trends if you don't want to. You should think about the things that you like and love. Think about wedding venues, your favorite flowers, designer, movie, and wedding date. From there, you can begin to come up with a unique wedding theme.
9. Look for Timeless Wedding Ideas
The thing with wedding trends is you could end up looking back about three years from now and realize that you wanted your wedding to be done some other way. There's nothing wrong with wedding trends and when you're planning a wedding, you most certainly need to look at some in-season wedding ideas to get started, but they won't always be that trendy. With that, we suggest that you opt for classic or timeless wedding themes instead.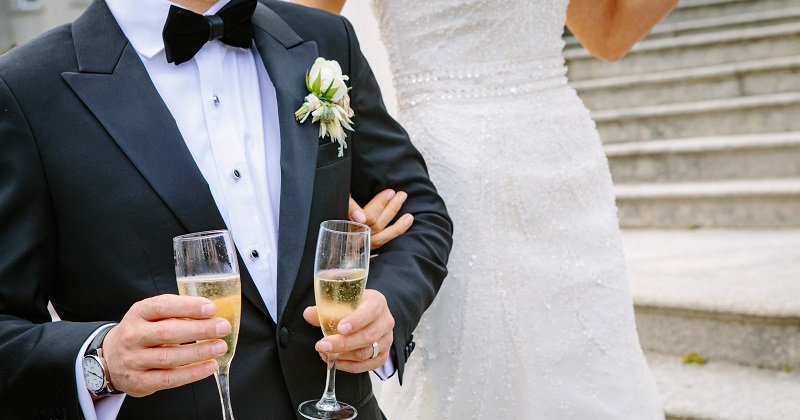 Of course, this doesn't mean that you have to totally get rid of trendy wedding items. You're always free to add some latest wedding accessories on your wedding day. Just because your wedding theme is rustic or boho doesn't mean that you can't add other items to your big day.
You'd want to look back on your wedding and be happy about how you tied the knot several years ago. With that, we think you should go for wedding themes that could represent any time period. Of course, if you have a unique theme in mind and you really want to pursue it as a couple, go ahead!
Our Wedding Theme Suggestions
You're not going to pick out wedding themes out of thin air. With that, we decided to collect some gorgeous wedding themes that could inspire or give you an idea of how you want your wedding to be.
1. "Look of Love" Wedding Theme
One thing that sets the mood of a wedding is the color. Usually, when the wedding theme is about love, pink is the best color to use. However, you're still free to make your own palette combinations.
Don't forget the flowers. Nothing says "I love you" better than a wedding venue filled with flowers. You could talk to your wedding florist to make sure that you pick the right flowers for your venue.
2. A Wedding Mood That Represents Your Personality
Wedding themes aren't limited to modern, chic, rustic, or vintage. You could base your theme on the idea of opposite attraction.  Moods can capture wedding ideas, too. If that's your thing, you should definitely go for it. Mood wedding themes could be a marvelous idea, especially if you want a unique wedding.
If your lifestyle is carefree and laidback, you can use that as your mood for your wedding theme. It doesn't sound that creative, doesn't? Don't worry. You can use your favorite colors, as well as your design and arrangement, can be used to represent your wedding mood.
The mood could be anything. It could be a lifestyle, a music genre, or a love for a certain movie series.
3. Minimalist Wedding Theme
Minimalism doesn't mean plain or bland. It simply means putting wedding items in the right places. Wedding venues definitely look good with lots of flowers, but the moment all your guests are in, these flowers will be no more than mere background. 
You need a wedding design that has an impact. It's amazing what flowers can do to a wedding venue. You just need to know the right places where to put them.
With that, the best go-to person would be your florist. You'd be amazed by the talent these types of vendors have. Florists are capable of creating a wedding design that can bring out the beauty of just a few flowers that can bring your dream wedding to life.
Did these wedding tips work for you? You have our wedding planners to thank for it. Visit our everyday bridal fair for a free consultation on fulfilling your dream wedding theme (plus, get to browse wedding suppliers that might suit your vision) at Unit 312 C2 Bldg. Bonifacio High Street, BGC, Taguig City.
@BGBridalGalleryPH
Follow @BGBridalGalleryPH for useful wedding tips, unique ideas, and more.