You have always dreamed of wearing the best wedding gowns since you were just a little girl. And, these wedding dresses have evolved since you have a lot if ideal gown designs in mind as the time passed by. So now that your prince kneeled down to you, which of those ideal wedding dresses should you pick for your most special day?
Indeed, it is given that part of the wedding preparation for your special day, wedding gowns are one of your top priorities. One's wedding attire plays a big role because this shows how a beautiful person who is clothed with dignity and strength will face another chapter of their life with someone they truly love. This is one of the reasons why all brides want to look divine and lovely when walking down the aisle.
To get you covered, here are some of the latest trends that you can refer to when choosing your perfect wedding gown.


1. Go for laces and sheers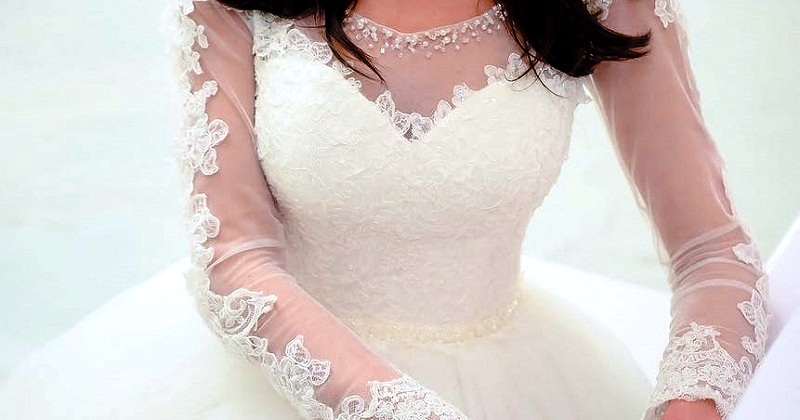 These days, looking sexy and sultry on your big day does not necessarily require you to bare too much skin—all thanks to the lace trend! For the best wedding gowns, you can go for a fully-embossed lace top with multi-layered tulle skirt gown in order to emphasize your femininity and add a touch of elegance.
Aside from laces, you can also opt for sheer materials to show a softer side of your personality. Laces and sheers give both style and comfort for every bride wannabe and this is why sporting laces and sheers could be the best wedding gowns for you.
These wedding gowns with laces and sheers are perfect for every woman—whether you are thin, curvy, introvert, or extrovert. They are not just for church and garden wedding gowns, but also best for beach wedding dresses. Add that, you do not need too much wedding accessories for these kinds of wedding dresses.



2. Show off the curves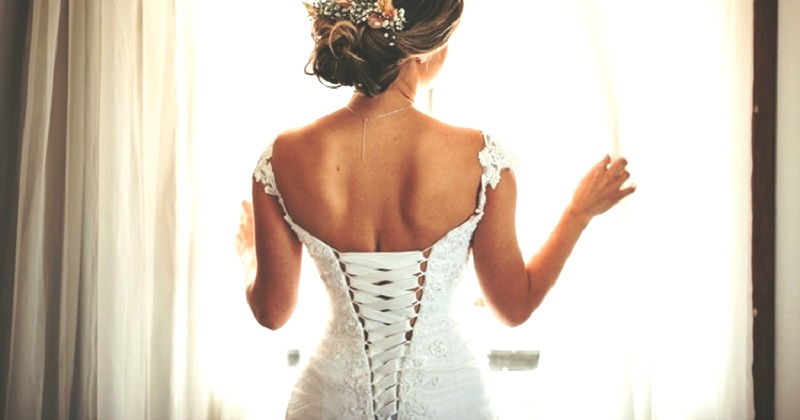 Instead of showing off your skin, you can off your curves! The mermaid cut wedding gown embraces the hips while it flares down to your knees. Brides with hourglass figures are the perfect fit for this kind of wedding gown designs. Brides-to-be dressing in fitted wedding dresses will bring a sexy yet flattering and passionate vibe. Wedding dress styles with curves naturally accentuate your body built without the need to hide your height.



Wishing for a vintage wedding gown? This one is right for you! If you are a type of bride that is down to rock for the vintage scene, a combination of draped chiffon with lacey details wedding gowns should be the wedding dress style for your most special day! A draped chiffon flows perfectly as it complements the lace details. And this fashion statement definitely embodies what vintage wedding gowns mean.


4. Stay it simple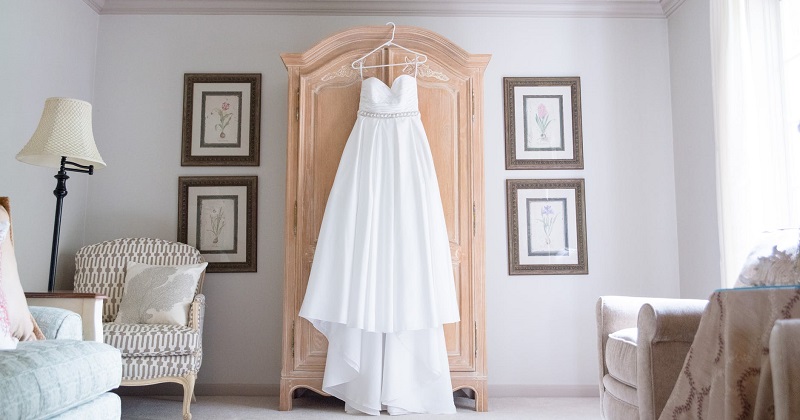 Though big wedding dresses and extravagant wedding gown designs will never fade, this era is giving a comeback for the notion that "simplicity is the ultimate sophistication." Gone are the days
where simple wedding dresses
are equated to something that is out of the wedding budget. Plain wedding gowns just represent minimalism. Simple wedding dresses are classic types, making the overall look timeless as ever. And the best part of having simple wedding dresses? You have time to
play for your wedding accessories
!
Remember: there are two things that you should consider when you choose your wedding gown—personality and body type. Your personality should be one of the considerations when choosing wedding gown designs because this dictates how you will carry the style. Secondly, body type, because the design should definitely complement your size. Just follow these guidelines and you are on your way to your most awaited day!
For more useful tips and ideas for your dream wedding gowns, sign up with BG Bridal Gallery! Download the app to browse the top wedding gown suppliers in the Philippines.
@BGBridalGalleryPH
Follow @BGBridalGalleryPH for useful wedding tips, unique ideas, and more.