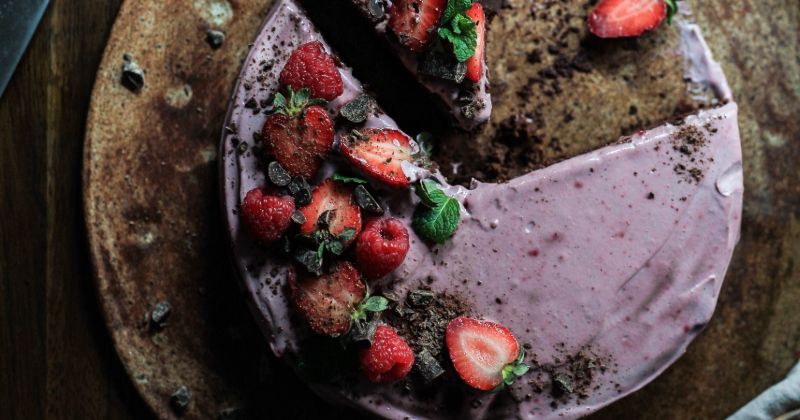 Whether you are a big eater or not, you probably have thought twice if you are going to devour food or not—because let us be real; it is either too cute or too artsy for your stomach. 
However, beautiful wedding cakes are meant to be sliced and eaten. Do you know why? Wedding cakes hold a significant symbolism in weddings, but we usually do not know how it came into play. 
Before we have these beautiful wedding cakes, we only have confections made of wheat. It is to symbolize fertility and prosperity back in medieval times.
Can you believe that back in 1900, Romans break these 'wedding cakes' over the bride's head? Well, it was basically just a loaf back then but still. It seems like a funny a story, but it is great to live in a timeline where these beautiful wedding cakes are treated fairly.
Sure, they will be eaten but at least not in a mortifying way. Wedding cakes were once all white, too, merely because it also reflects purity. The cutting ceremony is now the modern symbolic way as the first task that the bride and groom do together as newlyweds. Interesting, right? Do you know what is more interesting, though? These beautiful wedding cakes inspirations that might be too pretty to eat! 
Couples who love the idea of France can incorporate its color and design through beautiful wedding cakes that are towered with macaroons. It is also an excellent idea for weddings with a pastel color scheme. Though, you can also go a bit darker with the color of the macaroons. You do you! 
Dripping Blooms
Cakes with flowers dripping on the sides are probably too pretty to be eaten. Some decorators use real flowers on this design to make it look more authentic than just putting sugar flowers on it.

The trick to this idea is to put blooms that are exaggeratedly oversized that it covers most of the base of the cake—completely. 
Winter Wonderland
Originated from the winter wonderland concept, this multi-layered cake dazzling in silver and white has lightened chandelier separators in the middle to add more elegance and sophistication to the artistry.
It gives off a cold yet comforting atmosphere out of the winter breeze. It should give the guests chills of enchantment. It is perfect for weddings with the blue, white, or lavender motif. 
Bold and Colorful
Beautiful wedding cakes in a tropical vibe are the best ideas for a bold and colorful statement. It is usually decorated with tropical fruits giving that vivid and vibrant color along with flowers that are too bright than they are pale.
It is perfect if you are having a beach or garden wedding. It should go well in the summer season as well. 
Undressed Woodland Cake
Undressed or naked cakes are the best confections for rustic themed weddings. You can opt for three-tiered wedding cake accented with blueberries and figs.
Of course, these facets may change depending on your wedding design and style. 
Gold Sequins
If couples want to add more sparkle to their Big Day, a cake dressed in gold sequins might be a good option.

Aside from gold being very classic and timely, it can still be modernized with floral outlines around it. 
The Royalty Cake
Prince Harry and Meghan Markle just tied the knot, but it is not too late to be royalty and have your own kingdom themed wedding.
Whatever floats your boat! Look at this bloody royal wedding cake that will definitely leave everyone gobsmacked.
Well, it is obviously crème, but still, it is a bloody ace, mate. (We really tried with our fake 'British accent') 
Watercolor Touches
Cakes are like a plain canvas where cake makers can draw and paint—literally and figuratively.
There are these types of beautiful wedding cakes that are accentuated with metallic designs and soft watercolored hues to make it look stylish like stained glass. 
24-Karat Tiered Cake
For metallic themed weddings, you can go for a glaring 24-karat tiered cake. You can put a gold ombre effect on the plain white traditional wedding cake color. You can also place it on a gold plate to give it a more blinding touch to it. Baby breath flowers would also be an excellent highlight to it.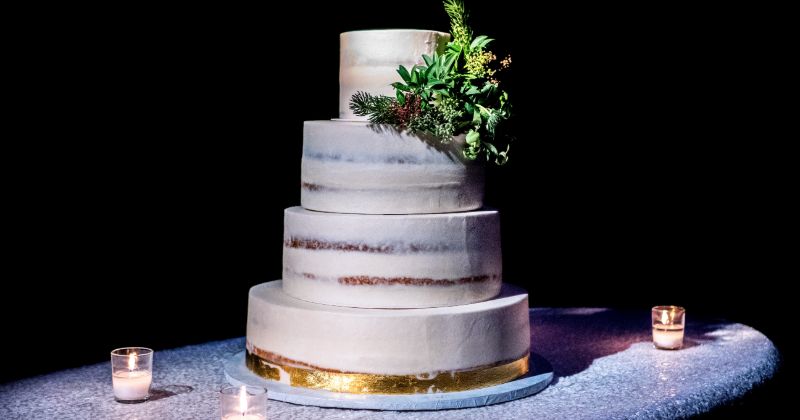 Cascade of Flowers
You can never go wrong with flowers. Different flower arrangements complete the weddings, anyway. They give it a more natural and warm ambiance, so why not use it in cakes, too?
This cake with cascading flowers shows off the beauty of different blooms. It also emphasizes a romantic feature of the event. 
Of course, you need to match your beautiful wedding cakes to your wedding designs and styles. No matter how aesthetic they look, your guests will surely enjoy them because it is delicious and free!
Check out our directory of wedding cake suppliers on BG Bridal Gallery!
@BGBridalGalleryPH
Follow @BGBridalGalleryPH for useful wedding tips, unique ideas, and more.