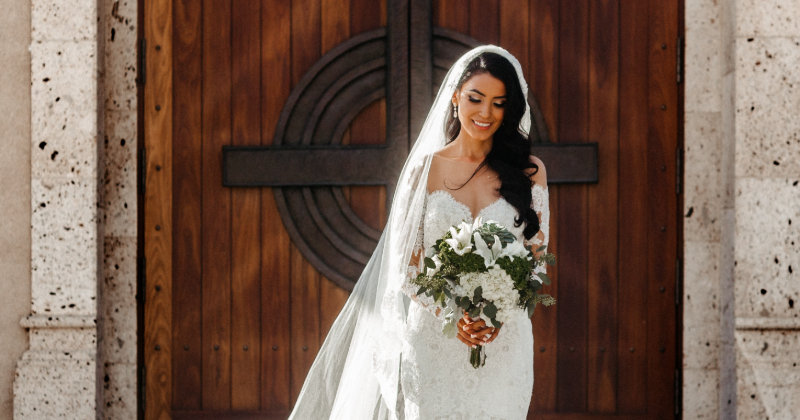 Thinking about the day you will finally get married can be thrilling, but once the time has actually come and you are a week away from the wedding planning, everything will suddenly feel surreal.
Everything feels dream-like. The moment you snap out of it, you will be surprised by the number of tasks that needs to be done before the big day. Wedding flower arrangements are among the most crucial parts of the entire wedding planning process.  The great thing about flowers is that despite being a minor detail, they can make a huge difference for your venue. You may have a pretty simple wedding place, but if you install the right kind of flowers, you'll be surprised how elegant the overall result will be.
With that, you need to make wise decisions with regards to the flower arrangement. Here are some tips to set you on the right track.
More Isn't Always Better
Flowers are meant to serve as decoration. It's supposed to be a splash of colors that give your wedding venue an elegant look. It's amazing how flowers can enhance the look of the simplest weddings. However, you must draw a line between flower-themed weddings and flower-infested weddings.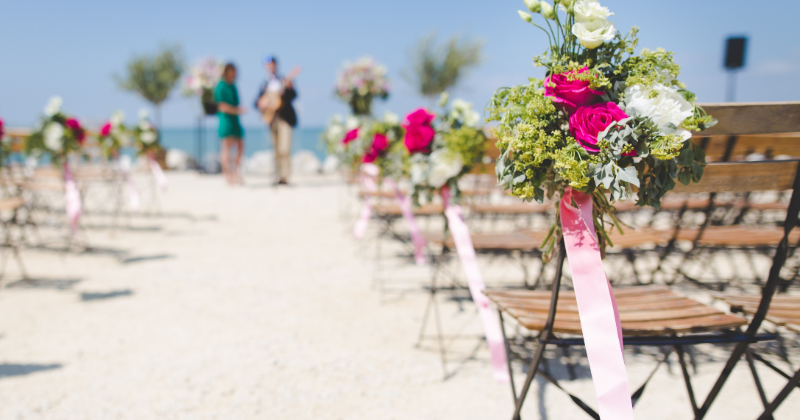 Consider the Positioning
You don't need the richest foliage to make your wedding look high-class. What you need to do is some angling and right positioning. That's not always easy to do, but you can experiment from one site to another to see which portion will bring out the beauty of your flowers.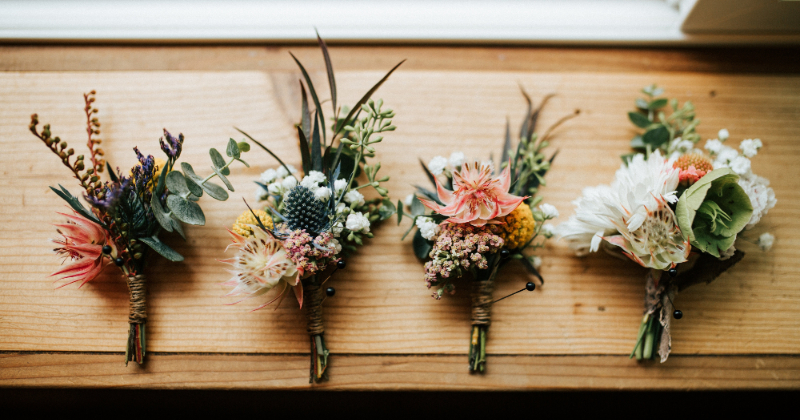 We strongly advise against putting too many flowers, but try not to limit the flowers too much as well. While proper positioning is supposed to give your wedding a sense of thick petals, this will not work if the foliage you added is too limited.
Set a Budget
Don't skip to daydreaming about your desired flowers yet. Be wary not to fall deeply in love with flowers that may be financially impractical. Finding the right flowers doesn't only refer to aesthetic appeal. It also means haunting for ones that are perfect for your budget.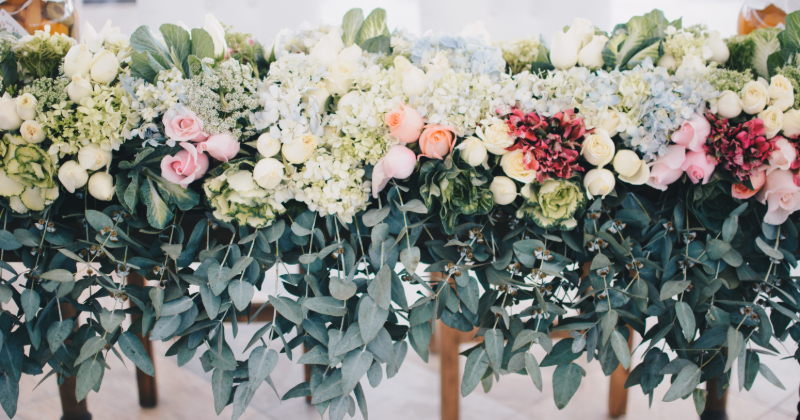 Do the math first. While flowers play a crucial role in every wedding, it's not an aspect that you'd be comfortable spending an entire fortune on. You don't have to bargain with the flower vendor, but you do need to be honest and transparent with your real budget. You'll be surprised to know that there are loads of affordable alternatives for the top-of-the-line flowers of your choice.
Explore Different Species
Once you have a definite budget in mind, it's time for you to immerse in different wedding magazines and books to learn about different flowers. You may already have a specific flower in mind, but note that a combination of different species will help you bring out the uniqueness of your wedding venue.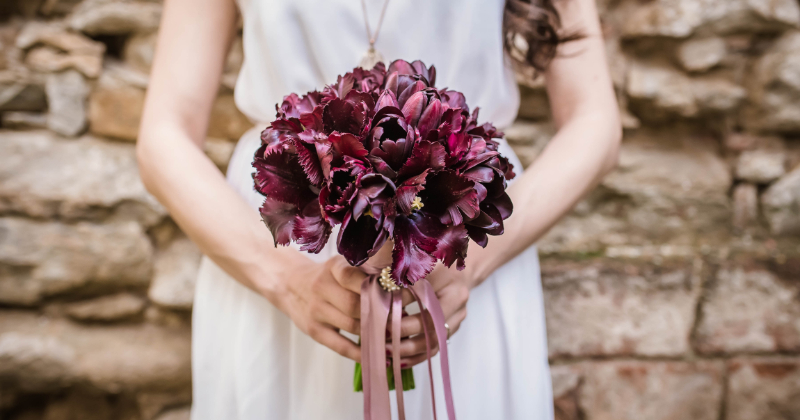 You need to start experimenting with different flower species. Find out what kind of blend will suit your wedding theme. You also need to look at the botanical meaning of flowers. It's not only the aesthetic appeal of these flowers that are important. You may also want to incorporate some meaning for your wedding flower arrangements.
Decide on a Color Theme
You'd want flowers to make your wedding design stand out, something that will give your venue some splash. That can only happen if the colors contrast to the theme of the wedding. However, it is important to remember that colors can also be flashy or flamboyant. With that, you need to be mindful of the appropriate colors to choose from.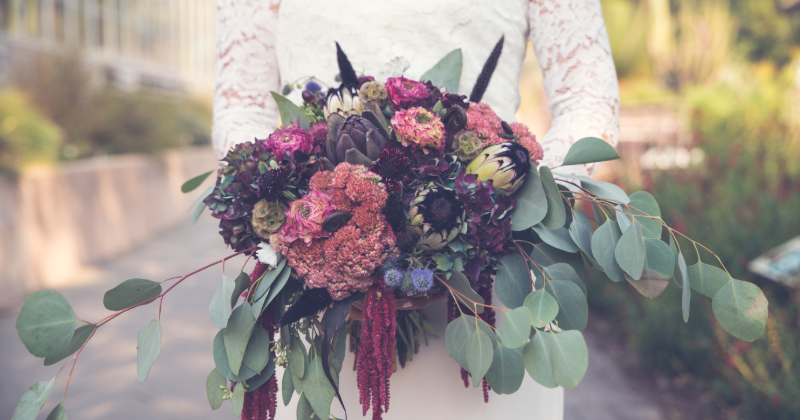 Here are just some examples of the hues that you would want to consider:
White – rose, sweet pea, camellia, stephanotis, orchid, and jasmine

Pink – rose, peony, sweet pea, carnation, tulip, and lily

Lavender – lavender, lilac, iris, and hydrangea

Yellow – daffodil, sunflower, lily and freesia
Red – gerbera, rose, dahlia, and amaryllis
Consider the Spot You'll Decorate
The last but not the least, you shouldn't forget to put your flowers in appropriate places. As much as it would be easier just to install the flowers in one go, you should know that by doing so, you can end up with either a good or lousy output. You should look for flowers that best complement each other.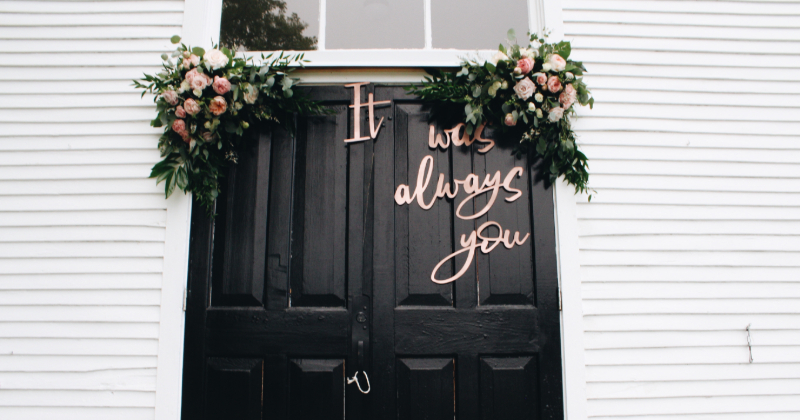 Browse wedding ideas on BG Bridal Gallery or check out talented florists on our wedding suppliers directory.
@BGBridalGalleryPH
Follow @BGBridalGalleryPH for useful wedding tips, unique ideas, and more.