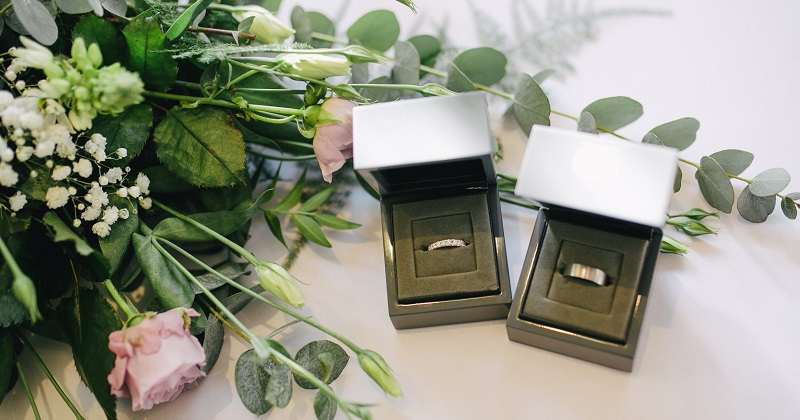 For those who are excited to tie the knot, know that if there is that one piece of jewelry you would wear for the rest of your adult life, it is definitely your wedding rings. Since it is the symbol of love and union, it is literally a 'band' that binds the affection couples has for one another every single day of their marriage life. It is a proof and a solid sign that the pairs are already tied to another soul. It is a vow and a lifetime commitment.
Though aside from its symbolism, what more do we know about it? It is one thing that weddings have different stories, but so are the origins of these traditions that came about—and probably have altered through the years.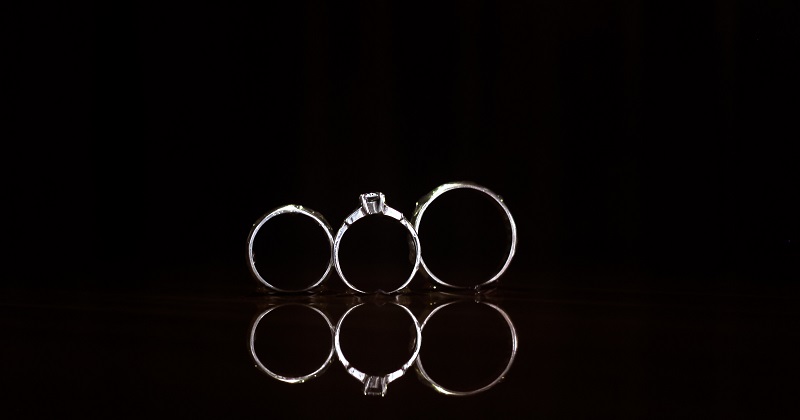 Egyptians believed that circle is the symbol of eternity and because rings are circular, it connotes to the eternal (or forever, if you will) love of the couples. Another thing that comes down in history when it comes to wedding rings is the location of it on your hand. Why is it placed in the left-hand ring finger?

Now, the Romans would have to take the spotlight for that. In ancient times, they had believed that the fourth finger on the left hand has a vein connected to the heart. Yes, it sounds poetic and romantic at the same time—just like how the Romans are!
However, according to studies, all fingers have veins connected to the heart. This scientific fact did not change the tradition, though. Perhaps, where you wear your wedding ring is less important than the choice of wedding bands you want to share with your partner and the vow it holds.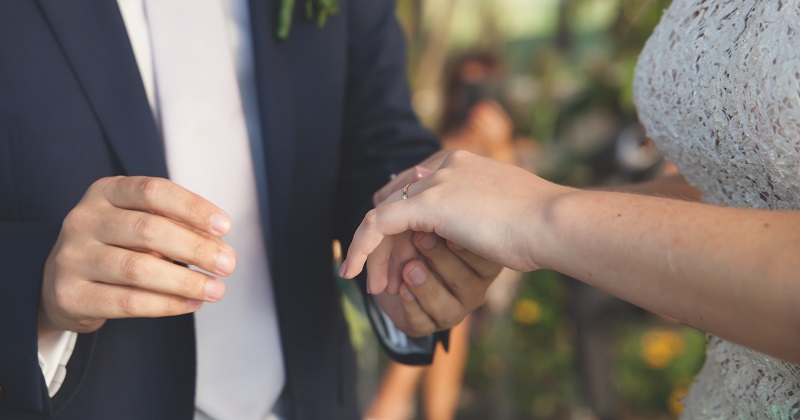 So with that being said, we gathered and curated some tips on how you choose your wedding rings. You would want something that looks great on you, and that can withstand the years to come.
Matching Your Wedding Rings with Your Engagement Ring
For women, the engagement ring is joined by the wedding ring, so it's essential to consider if the two match.
You could buy in the same place where the engagement ring was bought.
You may find jewelers who do matching collections for engagement and wedding rings, so you are assured that they match.
You can go to any jeweler you love the designs; even it is not the same one as the one who made your engagement ring. There should be something that can complement your engagement ring in their sets of wedding ring styles. For the two to blend, opt for:
Matching metals – whether the rings are rose gold, white, yellow, or platinum, it would be okay as long as it is made of the same metal.
Matching band's width – rings differ in sizes including its width, keep in mind that your wedding ring does not vary too much when compared to your engagement ring.
Matching gems – to mimic the look of the engagement ring, you may settle with one gem for both, though the stones for wedding rings should get a bit tinier than the engagement one.
Matching designs – does your engagement ring have etchings or notches carvings? You might want to incorporate that to your wedding ring, too.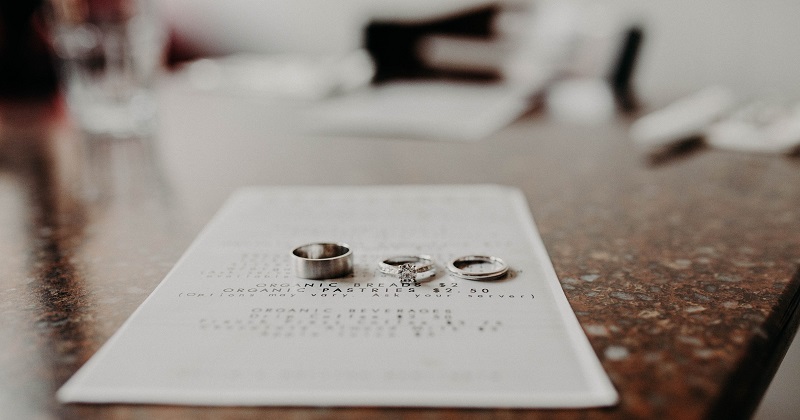 Keep in mind that you don't necessarily have to wear your engagement ring along with the wedding ring. If you won't, the above considerations may not apply to you. Nonetheless, you would want to talk to the jeweler to help you figure out what suits your style best, given the materials you want for it.
Once you have settled this, you should be able to narrow down your choices. Pick the style and the materials before you start shopping. Looking for the ring might be overwhelming, especially if you are utterly clueless about what you want to have.
Shopping Early
In going ring shopping, you must at least set two to three months before your wedding day. It should give you enough time to research for designs and the prices. If something catches your eye, you may try them on. It may sound cheesy, but your heart would know if it's the right ring – some say you would have that intuition!
Also, custom rings might take a month with additional engraving, so consider that timeframe too and decide as soon as you can if you want to customize.
Do Wedding Rings Need to Match ?
Some couples fret if each has a different preference. Don't worry if the other wants gold and the other wants yellow. It also doesn't matter if you don't like the same metal for the rings' materials. There are ways on how you can blend two metals. Don't worry if the bride wants gemstones while her groom wants a plain wedding band.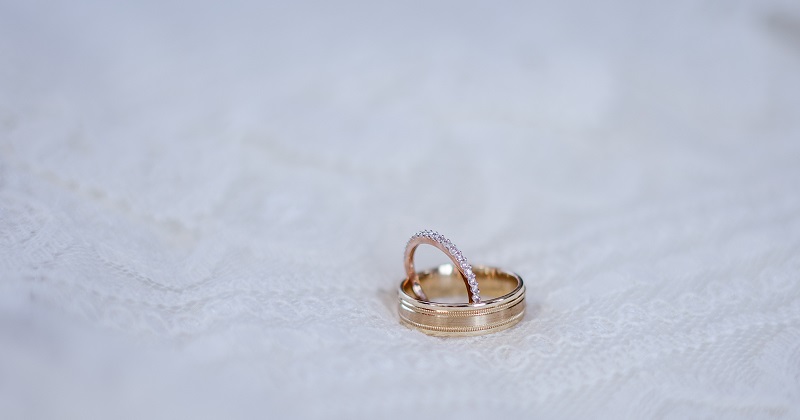 Just go with your individual preference. Modern weddings, especially with millennials, tend to explore more and get outside of the box of the traditional marriages we had decades ago.
Considering Your Wedding Budget
Wedding planning comes with the wedding budget breakdown. Follow the amount you set for the wedding rings and do not compromise other needs necessary in your wedding to splurge on the ring (unless you really set a higher number for this than your wedding gown).
Typically, only three percent goes to the rings in case you have no idea about the usual figures. Keep in mind the stones and engravings you want in your wedding rings as these will determine the cost.
Thinking of the Lifestyle You Have
Your wedding ring should seamlessly fit your lifestyle as it will be part of your everyday existence. Take into account the details like you being into sports; if that's the case, a slimmer ring with comfort fit will favor you.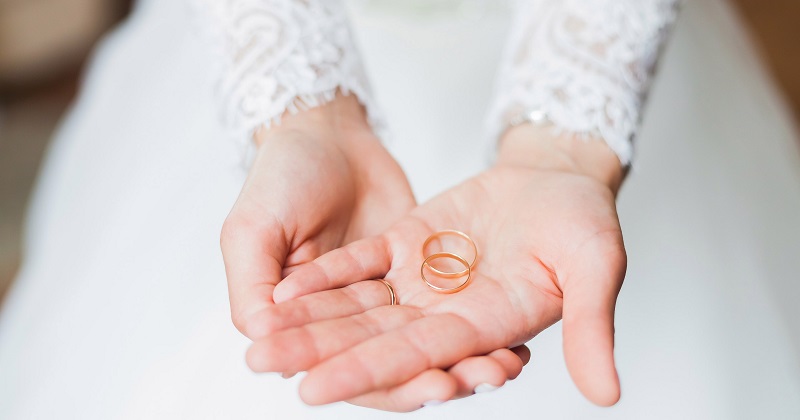 If you always work with your hand, avoid rings with gemstones or carvings. Gems can come loose, and carvings will just accumulate dirt—a simple band would be a better choice. For a super active lifestyle, having platinum as the material of your ring gives it more security because of its durability; it doesn't wear away, and scratches are not that noticeable.
A Long-Term Decision
Even if you do not follow the trend, you would want to choose a wedding ring that you know you would still want to wear for the next 30 years or so of your marriage life. While it is something to consider, you may not stress about it too much. There are changes and alterations you can do with your ring as you please, just keep in mind the vow it keeps!
Also, do not be scared to try rings that you initially thought you wouldn't like. Sure, narrowing down your choices is one of the first steps to choosing your wedding ring, but still, be open-minded about it. There might be rings that are not in your inspirational board that look great and enhance the features of your hand.
Speaking of commitment and long-term decision, you might also want to consider the maintenance of your wedding ring. For wedding bands with stones you can:
Soak it into warm sudsy water to keep it sparkling
You can use an eyebrow brush or soft toothbrush to clean it, just go gently with it because the stones might loosen.
After rinsing it, pat dry with a lint-free cloth; it must be soft!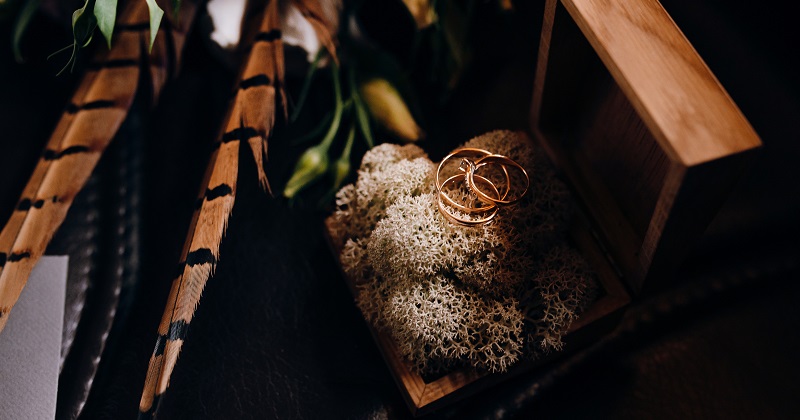 If you think that is too much work for you, there are wedding rings that are easy to clean. Platinum and fuss-free gold rings can be maintained by just rubbing it with a lint-free cloth.
Moreover, the size of your ring should fit you even after you go through pregnancy or gain weight. Fingers contract from cold, heat, and water retention so there are those to consider, too. In getting the right size of the ring, schedule the last ring fitting when you have a normal body temperature. For example, in the morning, you retain the water you had the night before. After exercising, the fingers swell, and when your temperature is hot or cold, hands can shrink or expand.
Assured Quality
Wedding rings should be authentic and not just for the aesthetic. Rings should have a quality mark and the manufacturer's trademark. The quality mark will show you if it is really made of the material it claims to be made of.
Breaking the Norms
If you are not into rings, and you and your partner decide not to have the wedding band as the symbol of your eternal love, there are actually other alternatives for it now. It goes against tradition, but remember that it is your wedding anyway.
Wedding bracelets – matching bracelets could be an option, too. There are also personalized ones where you can put engravings as well.
Matching watches – it is said to be a practical choice for other couples.
Wedding ring tattoos – talk about something permanent that you can't lose or throw and tuck away inside the drawers.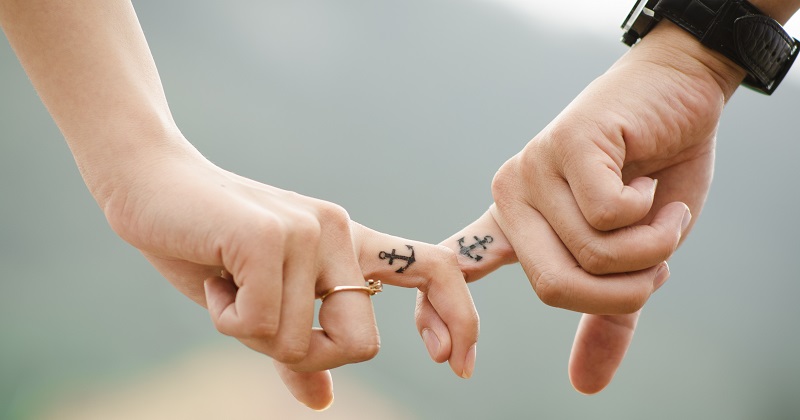 Whichever your preference is, these material bands only symbolizes something more important than its style or the gemstones; what matters the most is sticking to what it signifies above all.
Most of the couples nowadays shop together for their wedding bands, but there are still some who go for surprises! Remember when you got your engagement ring, and you are completely blown away by how lovely it is? You can both do that as well during your wedding day. Surprise each other if you want to. If you trust each other so much with the style preference of each, it's okay to let the other pick for you. Just keep in mind that you will both wear it until "death do us part."
For more useful wedding tips and inspiration, sign up on BG Bridal Gallery.
@BGBridalGalleryPH
Follow @BGBridalGalleryPH for useful wedding tips, unique ideas, and more.