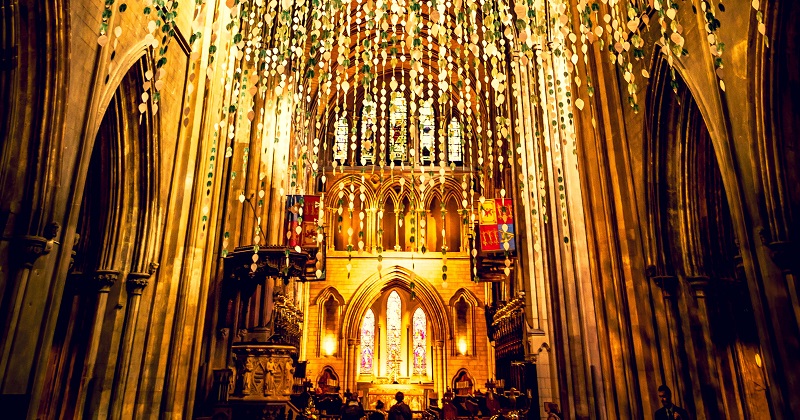 Why do people put so much thought on what church wedding decorations to put on the altar? The ceremony so happens to be the most important moment in the entire wedding. It is even the most photographed side of the venue. It is where you will exchange vows, kiss, and most importantly, the place where you are officially announced as husband and wife.
Couples are pretty picky with what they put into the altar because of two reasons - they want the ceremony to look perfect, and second, they don't want to go so far as defiling the altar.
If you're looking for some wedding decor ideas that you can assimilate in your own wedding, then here they are.
Pew Bouquets for the Chairs
Since the aisle is already fully decorated, most couples prefer to leave the chairs blank. While it is a good idea to not go overboard with your designs, putting some paper pew florals on the chairs wouldn't actually make the design look overcrowded.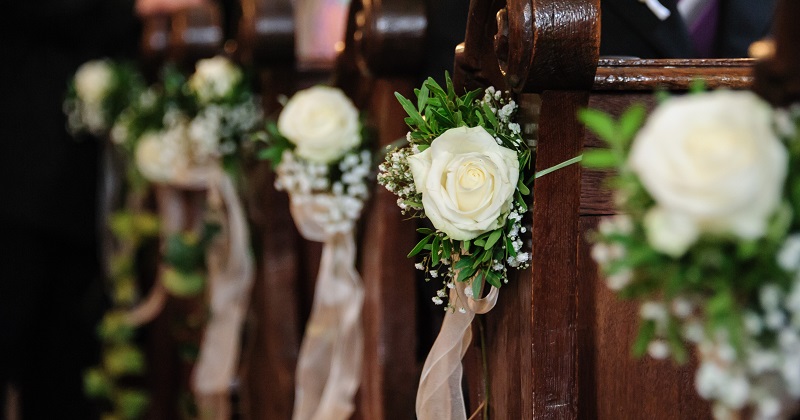 As a matter of fact, it can enhance it, given that you were able to follow the correct standard. It's okay to add small flowers along with the big ones as long as you keep them sweet. You can opt for bold colors to add emphasis to the flowers. 
Sign the Altar
To add a bit of a statement on your wedding day, you can put signs on the altar. As long as you don't cover the religious symbols in the church, putting up signs is perfectly all right. Still, make sure that you seek permission from the church before doing so.
The Arch
The arch is one of those traditional wedding components that never gets old. You can opt to put the arch either at the entrance or the altar. One great thing about the arch is that it takes the beauty of nature inside the church. It's also a great venue for pictures later on.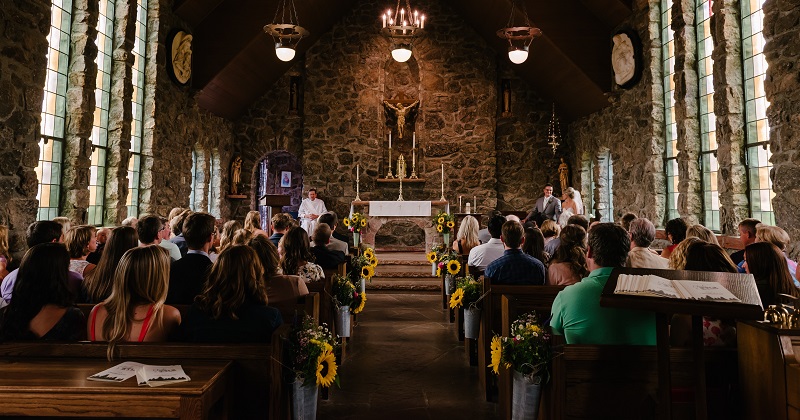 There are different ways to beautify the wedding venue. Most couples are hesitant to crowd the venue with too much design, but depending on what paraphernalia you add into the ceremony, the overall design can actually turn out better.
Take note that decorating the church can add to the expenses, and you may need to adjust your wedding budget. For an all-in wedding package that you can pay at flexible terms and 0% interest, contact us at BG Bridal Gallery.
@BGBridalGalleryPH
Follow @BGBridalGalleryPH for useful wedding tips, unique ideas, and more.