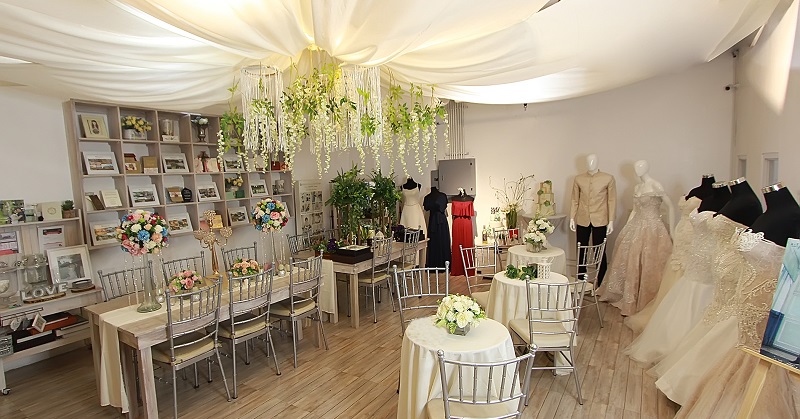 If there will be a bridal fair that will be held near your place and you just got engaged, don't miss that one out! A bridal fair is an event where wedding vendors—from photographers and wedding caterers to florists and cake shops—gather in one place for soon-to-be brides and grooms.
Everything that you will need for your wedding will be here; it is a one-stop shop! Before anything else, though, here are some tips that might come in handy before going into a bridal fair, so you don't get overwhelmed and so you can come prepared.
1. Make a new email and buy a prepaid phone number.
Vendors will be asking for your contact info and sending you a lot of updates, promos, and freebies after the event. If you do not want to mix this kind of mail in your personal email, make another account just for your wedding vendors. Also, you can buy a prepaid phone number, so that your wedding supplier contacts will be separated from your personal ones. It will be easier and organized this way!
2. Print out your wedding details.
You will be asked to sign up and fill out forms several times, but if you have your wedding details ready, you won't have to repeat writing the same things for six hours. Some of the important wedding details that will be asked are your name, email, phone number, wedding date, wedding budget, and wedding location.
3. Do not hesitate to ask questions.
This is the right time to ask the professionals the questions that you've been wanting to ask them for days. If they're too busy to entertain all the clients, give them your phone number and ask them to call or text you.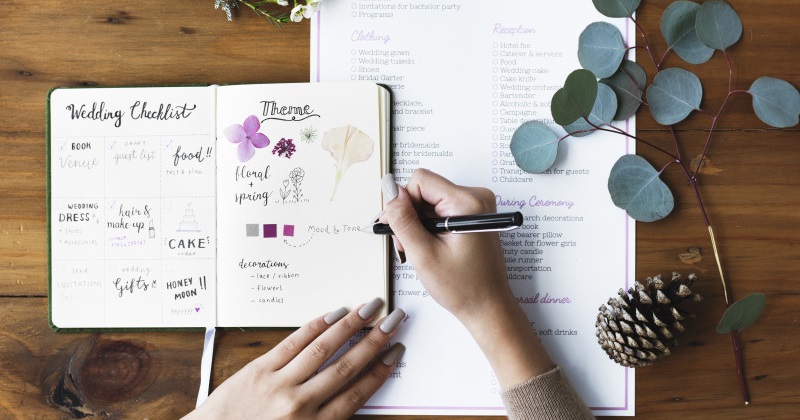 Bring your journal and pens, too! If you have a wedding journal, much better, but if you don't, just bring a notebook that you can write on. Do not trust your memory because it might fail you. It is better to jot down notes and keep all the wedding vendor details in one place.
4. Bring only a few people with you.
You do not have to bring everyone. It can be just you, your fiancé, your maid of honor, and maybe your mom. Don't bring the entire family, and expect that there will be a lot of people in the convention center.
5. Make a list of the wedding vendors that you want to visit.
Having this before going to the bridal fair will make your life easier because you will not get overwhelmed by all the wedding vendors that you would see. If you have a list to follow, it will save you from the not-so-important things.
Here's another thing you need to know about bridal fairs: They usually happen during select weekends only. If you missed the events or can't make it to the upcoming ones, visit BG Bridal Gallery's everyday bridal fair instead. You can book an appointment by sending us a message, but walk-ins are welcome, too!
@BGBridalGalleryPH
Follow @BGBridalGalleryPH for useful wedding tips, unique ideas, and more.