There are probably hundreds and hundreds of wedding gown designs that it may become overwhelming for you to choose which one is the best. Imagine yourself inside a clothing store that everything looks lovely and you end up doing impulsive buying right there and then. That may be thrilling! However, choosing wedding gown designs is a completely different story. You have to find "The Dress!" Maybe you have already envisioned it, but it feels different when you are actually faced with different designs and styles. Sometimes, things do not go as originally planned but does not mean you can't make things happen. Remember, not all things happen for a reason; some things happen because you let it.
Aside from choosing what you like best, of course, you have to incorporate these wedding gown designs in your head to your wedding style. Say you already planned everything with your planner and the details already coincide together, it is time that your wedding dress should also have a sense of cohesion when you put the whole picture accordingly. While you want to stand out as a bride (it is your Big Day!), you do not want to look out of place. We should avoid the expectation vs. reality scenario! It is why you need to think of your wedding style as part of your dress.
Here are some ways on how you can do it (with the help of your tailor or seamstress, of course):
Envision Yourself Walking Down the Isle
Not everyone has the vision of them as a bride as early as childhood. Not everyone is a sucker for fairy-tale themes, or maybe they did but growing up, Disney movies started to make them cringe. They believe that Prince Charming is the same person with different princesses! Or they want to live in Neverland that they never visualize themselves in a wedding dress. The point is, it will always be different for everyone. But, now that you are getting married for real because your very own Prince Charming is no longer stuck on a tree and finally found its way to you (how romantic!), it is time to think!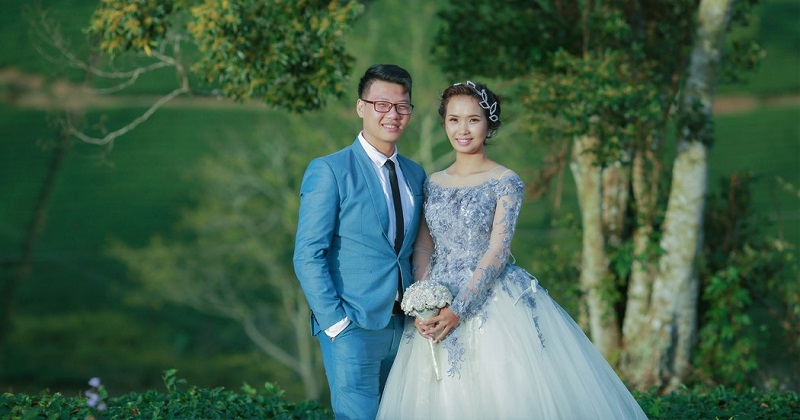 You need to squeeze your brain cells and see yourself as a bride wearing different wedding gown designs then write those visions down. It is like writing down in your journal what you dreamed last night. Who knows you might even dream of it for real and you are blessed with ideas? That would definitely be great, too!
Now, do not forget that you are marrying someone and you need to include him in the imagery. Your wedding dress and the tuxedo your husband-to-be will wear should both assimilate your wedding style. He can't be out of place, too. Absolutely not. You can ask him the type of suit he wants to wear and try to see if your visuals and his match. Of course, you are the perfect match of the day, let the clothing say it as well.
Embrace the Setting
You can't absorb the wedding style on the wedding gown designs if it clashes with the whole concept of both your wedding ceremony and reception. Say you are having a beach wedding and you end up wearing a cathedral-length veil and looking really sophisticated and formal instead of light, fun and vibrant like the location. In this scene, you may opt for something ankle-length sundress with screaming petticoat. Then let your hair down and sway the curls along with the breeze. That really looks refreshing, doesn't it? Your man may also go for a 'short suit' style. There is still the touch of a conventional wedding but a little modern. Oh, do not forget the vivid color for your clothes that will complement the ocean backdrop!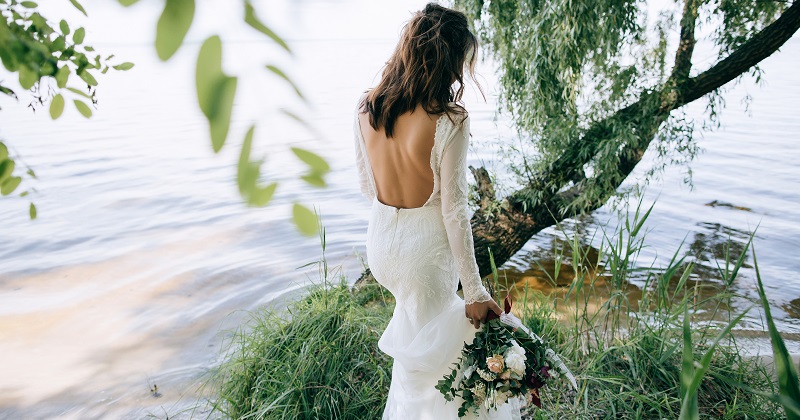 While vintage and rustic designs may also be suitable for outdoors like a garden wedding, you can also go for this look when you have a proper reception hall. Nothing beats the classic look, after all. If you are having the traditional wedding in cathedrals with spiritual touches, go be a princess or a queen! Imagine having a majestic arch field with flowers where you both say "I do". Then, intensify the dreamy sight with lanterns. We must admit that we are all hopeless romantic at heart (even most are in denials!) How about dancing on the dance floor with your princess ballgown?
Of course, these wedding gown designs should also match your guests' attire. How about tulle skirts for your flower girls if you are aiming for that Peter Pan concept? They will surely look like Tinkerbell in that outfit. It is all about making it exciting and fun while being coherent with details.
Accentuate Your Wedding Gown Style with Details
The wedding gown designs should still showcase own personal style. While you are trying to match the whole dress to your wedding style, you still have to make sure that you stand out perfectly among the rest. Do not let these styles limit you in experimenting and being a little "extra" on your wedding day. Undoubtedly, some mismatch here and there won't create chaos onto the whole ceremony. Plan something with your partner like wearing Converse shoes on your Big Day? Or Dr. Martens? Why not? It is all about you!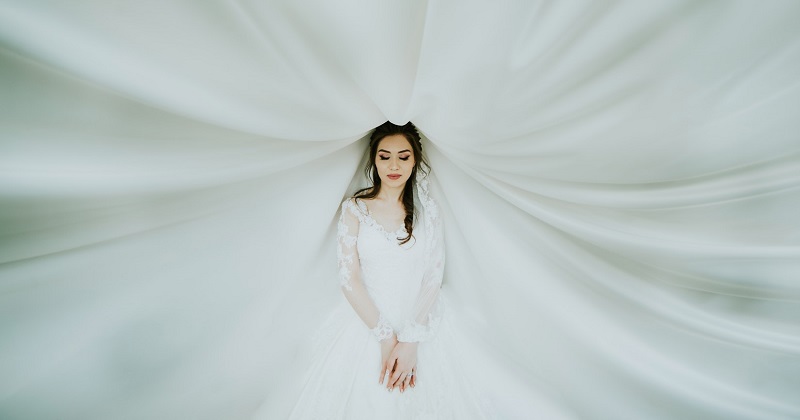 Other ways to ensemble personal touch on our wedding gown designs:
Embroider or weave a date on your dress. It can be the date of your wedding or the year when you met. Also, you can add your names to it or initials! Imagine carving your names on a tree (are you guilty?) but this time it is on a dress or suit. Personalization is the key!

Some gowns patch heart shape on the hem of the dress or inside the bodice. Some do this to follow the "something blue" tradition. Yes, like the blue heart emoji! Not bad, if we may say so.

You may follow Poppy Delevigne path and embroidered your names into the lace or veil of your dress. Use a colorful yarn to make it stand out. The guests will surely notice it when you walk down the aisle.

Meanwhile, why not a belt to accentuate those curves? You will only be a bride for a day, go have all the limelight!

You want some pop of color when you twirl? You may as well make your skirt longer than the crinoline. We want to do it Katniss Everdeen way, but that includes camera tricks.

How about a little color that matches your bridesmaids? It can be a little ribbon on your hair or wrist or at the hem of your petticoat. Whatever you think will look best, you go for it.
The most important thing in thinking of wedding gown designs is the details from the most simple to more intricate. Details are very important for the wedding. If you can make look everything stand out on its own, then that would be great. Do not be afraid to play with the designs and styles. For sure, you and the team working with you will make everything fall into place just fine. Like, how you and your partner complete the puzzle? Ah, cheesy but romantically true.
Download the BG Bridal Gallery app for more wedding gown inspiration!
@BGBridalGalleryPH
Follow @BGBridalGalleryPH for useful wedding tips, unique ideas, and more.