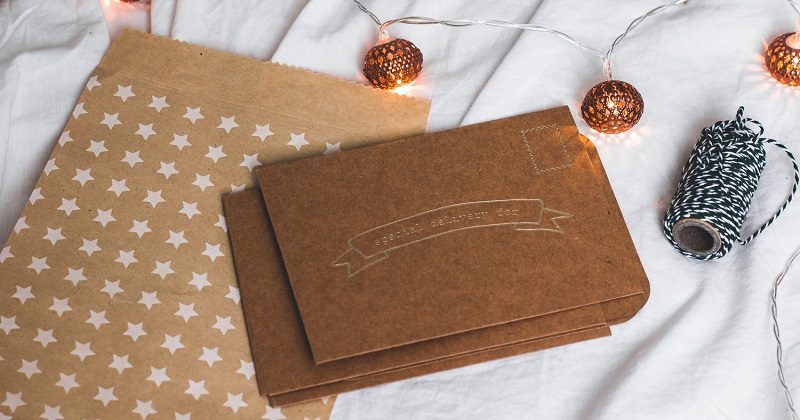 Wedding invitations might be overlooked by some brides and grooms. However, this simple thing (that we think is not a big deal) can actually make or break the impression of the attendees. This is where you formally ask them to join your special celebration. At the same time, it gives a sneak peek of your wedding that will totally excite the guests. This is why you have to pay attention to creating invites as well.

Online wedding invitations are practically easy to send out. Plus, you do not need to spend any cent here. It is no surprise that giving invitations through e-mail and social media accounts would definitely be more preferred by modern couples who want to save money. However, printed wedding invitation cards are still a thing, despite living in a digital world. There is no other feeling that can compare when you distribute an invitation in person and see one of the first steps towards your dream come true finally coming to life.
Just because you are a budget-conscious couple, you don't have to settle with mediocre invitation cards. You can actually have a high-quality and unique wedding invitation that can fit the wedding budget! Listed in this article are some wedding tips on how you can save money but still have a beautiful wedding invitation.
1. Do-It-Yourself
Some find DIY wedding invitation cards as a hassle because there are other wedding preparations that need to be done. However, if you really want to save some money, doing your own invitation would always be a good choice.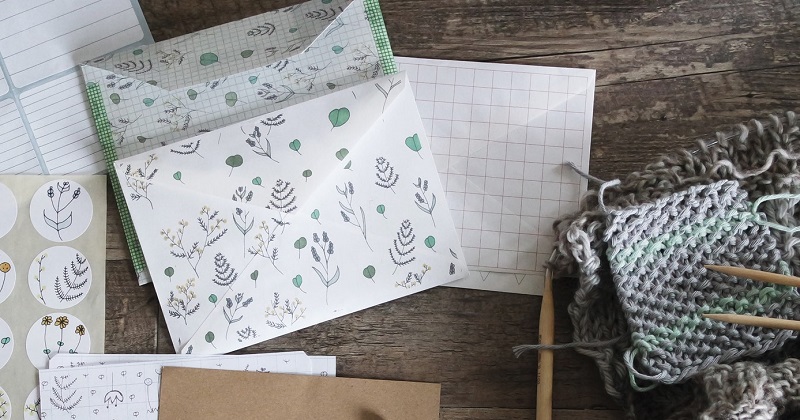 In order to keep track of the wedding budget, you can print your own invites on a nice cardstock or special paper. If you are good at lettering or calligraphy, you can use that talent for this, too! Similar to engraving, this writing technique is also elegant and well-designed for wedding invitations.
DIY invitations, whether printed or handcrafted, will always be special since they have a personal touch. For sure, this will add an "aww" factor for the guests.
2. Postcards
Another wedding tip that can help you save would be postcard wedding invites. Similar to any other occasions like Christmas and baptisms, wedding invitations can also be sent in a postcard or photo form.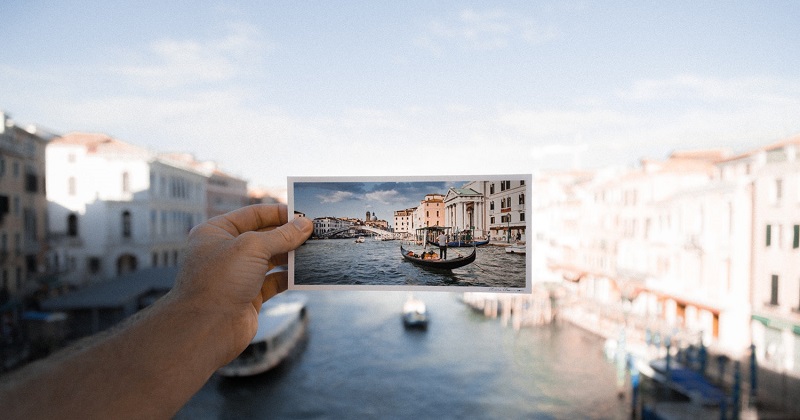 Postcards are the most picture-perfect way to invite guests. You can choose from your prenuptial photos and place one or two in your invitation. You can also put the picture of the wedding venue to entice the guests to come. It is very easy to do. Also, very you.
Postcard invitations are unique since no other couple would have the same template as yours if you customize it. Plus, you have a distinctive element in the card and that is your lovely, original photo.
3. Artsy Friends
Hiring a graphic artist for your wedding invitation cards would cost some money. If you have a crafty pal who is willing to give you a discount (or a gift) for your wedding, you may want to ask help from him or her.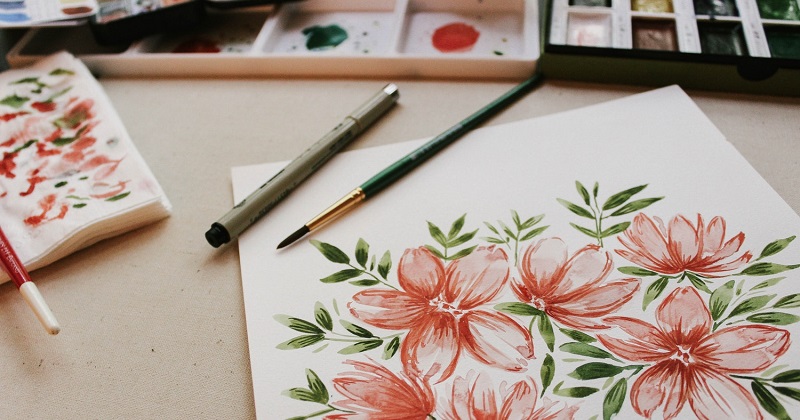 Having an artsy friend by your side would definitely be a good help in planning the invitation design. Since he or she knows your likes and interests, he or she could provide creative suggestions to beautify your wedding invitation even more.
You can also look for art students who can do the job. Their rates may not be as high as professionals. At the same time, you can help them build up their portfolio. It is a win for both of you, isn't it?
4. Paperless
Who knew paper would cost so much? Keep your invitation a one-pager instead of two to three pages because it will help you in saving up. Simply put all the important details in the wedding invitation card such as the date, time, and wedding venue information.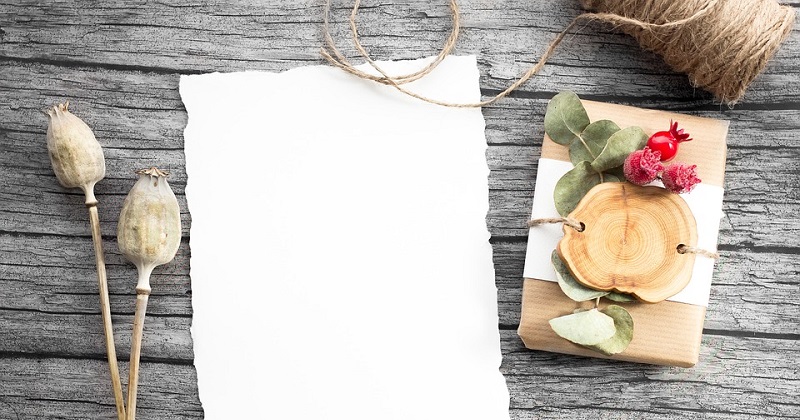 You can skip the envelopes and other wedding inserts if you are on a budget. By this, you can focus the finances on other wedding essentials. If you really want to create some cards like the wedding entourage list, RSVP, accommodation, and the like, you can put that list online. 
Prioritize the main invitation rather than the additional cards because it can help in controlling your overall cost. Besides, it is really the invitation that matters. 
5. Online Templates
If customizing your own invitations is a problem, you do not have to worry anymore because there are a lot of websites who share downloadable wedding templates online. With these templates, you can edit and personalize the font, texts, and color palette to fit your ideal design. There are premium templates you can buy, but there are free ones, too.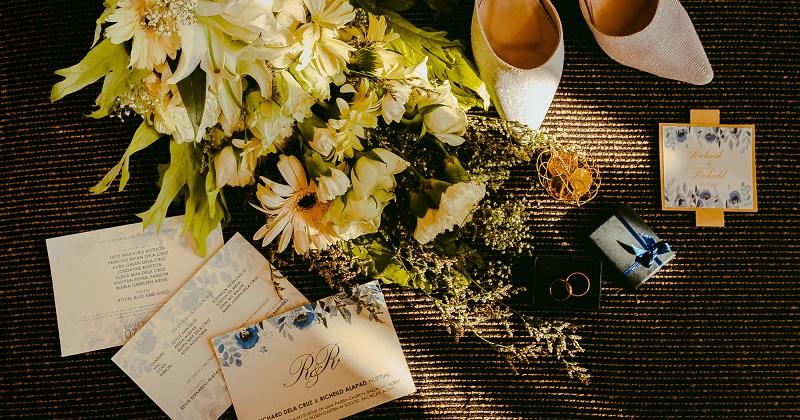 Make sure to download the BG Bridal Gallery app. It allows you to create a personalized wedding website, which you can send as stylish invitations for free. It is super easy to do. You can create it in just a few minutes and deliver it instantly to your guests by sharing the link through social media or email. P.S. You can also print your wedding website if you want, too!
Wedding invitations are indeed, important. However, you also have to know that you do not need to spend much on these. You have to work smart, so you can save money on other important wedding essentials like the reception venue, the catering, the bridal dress, the honeymoon, and the like. You have to make use of your finances correctly and always remember to stick to your wedding budget.
Want more money-saving tips that can help on your big day? Sign up on BG Bridal Gallery for inspirational ideas for your wedding!
@BGBridalGalleryPH
Follow @BGBridalGalleryPH for useful wedding tips, unique ideas, and more.