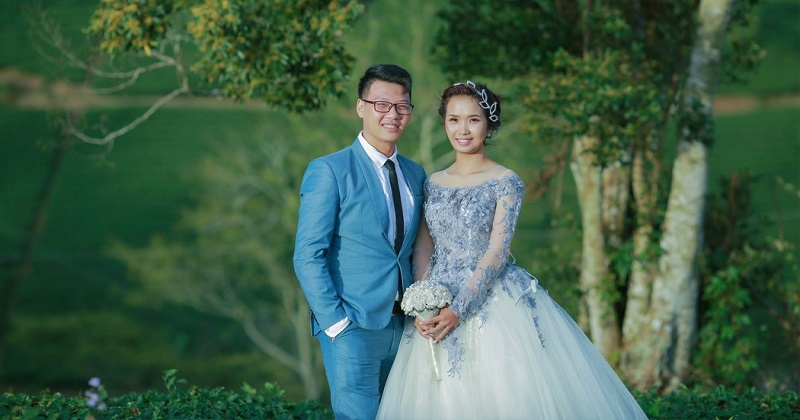 Your wedding certainly has to be perfect, but perfect does not always translate to expensive. There was a time when extravagance is the only way towards perfection. However, these days, there are already a ton of alternatives for a tight wedding budget. 
Consider an Intimate Wedding
A wedding is a sacred ceremony between the bride and the groom. While it does sound nice to celebrate with so many friends and relatives, you also need to take into account your capacity to afford an extravagant celebration. 
If you don't think an extravagant wedding is not necessary, you can always opt for a simpler reception for an intimate wedding. This suggests that you will be creating a smaller guest list. Although you won't be able to invite a lot of people, the bright side is that smaller guest lists are a lot more cost-effective. What's more, you get to celebrate your wedding with only your closest friends and relatives. 
Bloom Without Too Many Flowers
Flowers are an integral aspect of weddings. While flowers do create some magic for any wedding, know that you do not need dozens of it just to bloom on your big day. 
These days, minimalism has become a current trend. By reducing the number of flowers in your event, you get save on costs but still have a decent wedding celebration.
Customize Your Invitation
You usually see the wedding invitation composed of small sheets of paper or cards, but hiring the services of an artist to make these invites are actually pretty expensive. 
With that, you may want to use your own creativity and artistic talent to craft your own invitations. Apart from a reduced cost on the invites, you will also be able to be hands-on in what you want your cards to look like. Alternatively, you can also opt for free online invites through wedding website invitations, which is offered by the BG Bridal Gallery app. 
Search for Affordable Wedding Rings
The wedding ring is the object that signifies the binding of two people, but this does not mean that the price of the ring, is not, in any way, a weighing scale of the strength and fortitude of the relationship. 






Don't be afraid to buy more affordable wedding rings. You can visit jewelry boutiques and canvass online, so you can get quality rings at a pocket-friendly price.
Want to know more wedding planning techniques to save money? Watch our vlog, "Saan Aabot ang P50,000 Budget Mo?" hosted by our expert wedding planner below:
Here's another way to save: Get a FREE save-the-date video shoot at BG Bridal Gallery! No need for an expensive prenup. You can even do away with costly wedding invitations, too. Just download the coupon and visit our showroom to get your freebie!
@BGBridalGalleryPH
Follow @BGBridalGalleryPH for useful wedding tips, unique ideas, and more.