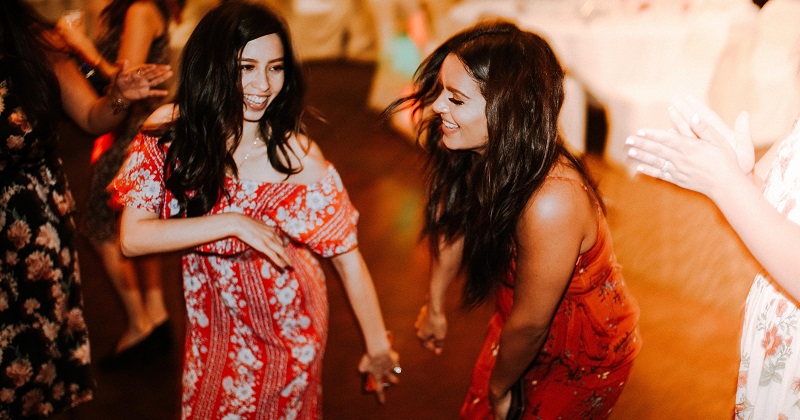 Weddings are usually a formal event. In order to make the event more enjoyable, most couples usually look for unusual wedding entertainment ideas for the reception party. But some of these have gotten a bit outdated.
With that, some people prefer to ditch the typical entertainment ideas and go for something that is more unique. The problem is that unique ideas are rare.
Looking to mix up your wedding reception? We collected some of our brides' favorite wedding entertainment ideas for you to emulate in your own event.
Magician
People's love for magic stays with them until they become adults. There is no better way to liven up the audience than bringing a cool magician into your wedding day. This will serve as a good ice breaker in between ceremonies.
Palm or Tarot Card Reader
Nobody believes in destiny anymore, but people still love hearing about how their future can eventually turn out. Your guests will certainly love seeing a couple of palm or tarot readers roaming around the venue.
Dance-Off
Dancing at weddings is pretty old-fashioned, but this tradition never gets old. Your guests will certainly love a dance-off with their partners, friends, or family members.
Surprise First Dance
One of the most effective alternative wedding entertainment ideas is a secret dance routine. will definitely make your wedding one of the most remarkable ones. Surely, everyone will remember this.
Mr. and Mrs. Competition
How well does your guest know you? Organize a Q&A portion where the guests will answer questions related to you. The group of men and of women will have separate winners.
Singing Waiters
Hire a brigade of singing waiters to take the dinner into a whole new level. Bands are usually a big hit for wedding guests, but wouldn't it be cool to have waiters singing as they serve the food?
Want other unique wedding reception ideas? Download the BG Bridal Gallery app on mobile!
@BGBridalGalleryPH
Follow @BGBridalGalleryPH for useful wedding tips, unique ideas, and more.