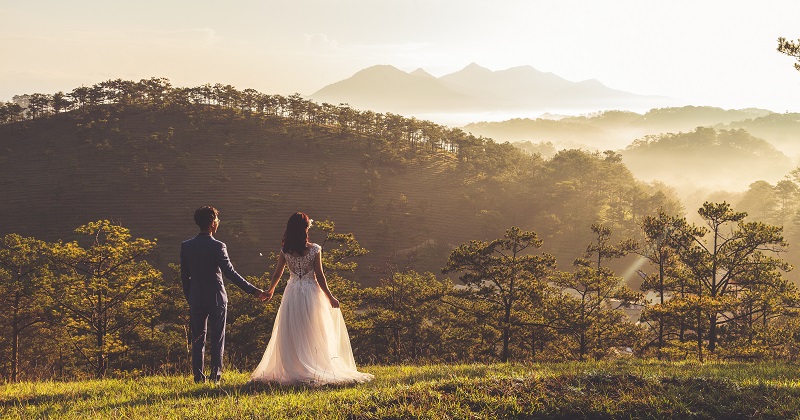 A wedding is truly the most unforgettable and the most well-planned day in your entire life. People want to give and do everything just to make it extra special not only for the bride and groom but also for everyone who will be attending.
After successfully deciding on an ideal engagement ring, couples start to anticipate the kind of wedding they should put up. Most couples love the thought of having a destination wedding as the best choice. Indeed, it is, but will, of course, require a lot of decisions to make such as deciding among different kinds of wedding venues, as well as long months of preparation.
The most intriguing question of all time has always been about the best month or date to have a destination wedding. Since destination weddings are something special and require more things to be considered, let this article just focus on one but important thing: the date of the big day. To help you catch the best decision, here are some of the wedding dates and seasons that you should avoid so that everything would turn out perfectly fine. 
Talking about the most important things to think of when picking a wedding date, the personal significance takes the great space. It can be an anniversary, a special birthday, a holiday like Valentine's, or maybe just one of your favorite lucky dates. If those are important to you and you wish them to be more important with a lot of things to celebrate, then you can go for it as a wedding date.
Venue: Villa Milagros Mansion & Gardens

Aside from having a lot to remember of this day, it could also save you dollars from spending on separate celebrations. But remember, here are a few of the things you must avoid to make sure that everything will definitely go well. 
Destination Wedding in a Hurricane Season
If you wish to get married in Caribbean or in Florida, then you should never forget that the months of May through November are in the hurricane season. With this, do not take the risk of planning a wedding date in the Caribbean during these months. And even if there won't be any big storm, remember that it is a rainy season, so showers can be possible on your big day.
And if the thought of a possible hurricane or heavy rain on your wedding day disturbs you, then it would be better for you to find another time of the year. But if you really believe that rain on a wedding day is good luck and everything is definitely worth the risk, then there would be no problem!
Destination Wedding on Spring Break
Pretty sure on one guess that you loved spring when you were younger. It was an awesome time to spend a week with your college buddies or treasured friends way back years ago. But now that you are an adult, already engaged and are traveling with your grandparents, parents, family, relatives, and friends for one of the most important and unforgettable days of your life, wedding dates on a spring break is actually a season that is not ideal.
Thus, avoid them at all costs. First off, travel expenses during this time increase at a maximum. Chances are, you might run out of budget and never have the best and ideal wedding you have planned.
Next, resort vacancies on spring break are typically far and few between and there will certainly be a lot of people there. February to April are months of Spring Break, but you can check out when all schools will take their spring break on some sites such as StudentCity.com. Additionally, spring break dates for your destination can be looked up on Google.
Holidays
This is actually something that everyone has already got an idea of, but Holidays make all the hotels and flights fully-booked and everything becomes costly at this time. Not only that, do not forget that Valentine's Day and Mother's Day could affect you because these are days of high-cost flowers and/or catering because of high demand.
Additionally, the entire Holy Week is also not a good choice for putting your wedding date in. This is taken as a really big deal in Latin American countries so good vendors might not be available for you as they will most possibly be shutting down virtually.
Venue: Escala Tagaytay
These are actually just a few of the many things you should consider when setting a destination wedding date. Although a destination wedding is indeed ideal and very much interesting, it also takes a lot to have it planned and done successfully. But as long as you are conscious and ready for it, then finding a perfect date will always be possible!
Where and when do you plan to have your wedding? Feel free to browse our wedding venues directory or visit our everyday bridal fair for more ideas. 
@BGBridalGalleryPH
Follow @BGBridalGalleryPH for useful wedding tips, unique ideas, and more.