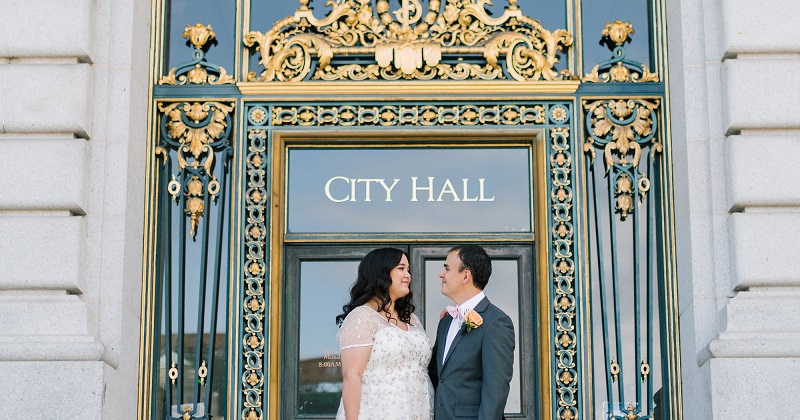 Choosing to have a civil wedding or a church wedding is a personal choice but did you ever wonder why many couples are now choosing civil wedding instead of a church wedding? We have gathered the reasons why they exchanged that dreamy walk down the aisle of a remarkable church to a simple ceremony.
1. Civil weddings know no religion
Like love itself, it knows no religion. If you and your partner are in love but you have different beliefs and you want to get married, this is the ultimate solution!  Because a civil wedding is strictly non-religious!
2. You can get married anywhere
You don't have to worry if your officiant cannot make it to the venue because you can get married anywhere you want!  In your province, inside a cave, in an old-fashioned building or even castles!
3. You will save a lot of cash
A civil wedding will not require you to buy hundreds and thousands of flowers, expensive wedding dress, and shoes, bridesmaids dresses and groomsmen suits and such. Civil weddings are very simple but it is up to you if you want to spend some cash.
4. It is simple and solemn
You will not have a lot of audiences; you will just have your family and closest friends around you on your big day.  You can even spoil them on your reception; celebrate in a grand hotel or restaurant and treat them savory dishes.
5. It is not expensive
Some couples take a long time to get married because they need to save money for the wedding. In a civil wedding, you are not obliged to prepare a 300,000 worth of cash.  You just need to have at least P30,000 to P50,000 or less in your pocket and you and your fiancé can now tie the knot!   
Whether you're planning a civil wedding or a church wedding, our experienced wedding planners can help you fulfill all your plans for your big day and make it truly special. Get a free consultation here or walk into our showroom in Unit 312, 3rd Floor C2 Building, Bonifacio High Street Central from Mondays to Saturdays, 9:00 a.m. to 8:00 p.m.! 
@BGBridalGalleryPH
Follow @BGBridalGalleryPH for useful wedding tips, unique ideas, and more.