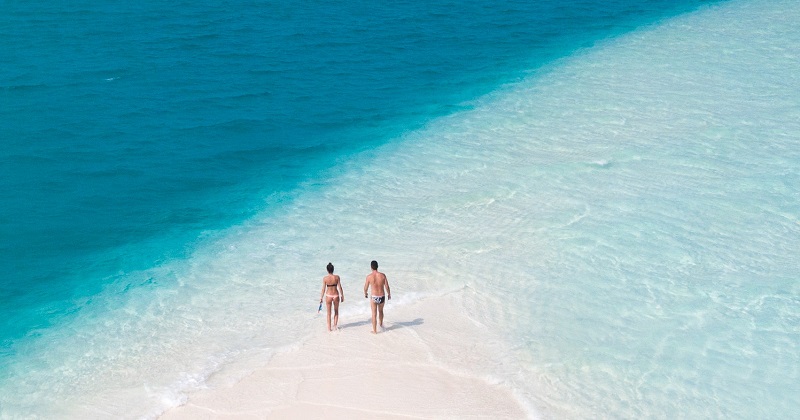 After the wedding ceremony, you are now officially a newlywed couple! It is time to relax and unwind after the tedious months of wedding preparations. Making wedding plans such as organizing pre-nuptial events, choosing the best location for the reception, and a lot more are exciting yet very stressful and demanding.
You guys deserve a break! That is why every couple needs a honeymoon to have the opportunity to enjoy quality time with your spouse. Sure, it is also the most awaited celebration for every couple. Besides, it is probably the most delightful part after your big day, right?
But of course, perfect destinations for honeymoons are also one of the hardest choices that a couple encounters. Imagine yourself with your spouse cuddling with each other as you enjoy the beauty of the scenery of your preferred place to stay. Ah, very cozy, isn't it?
Honeymoon ideas differ depending on the needs and wants of the couple. Obviously, you and your spouse have different taste and preferences. Incorporating your choices into one can be overwhelming and can take away your time. Well, compromising is the key—just like in any other relationships!
To give some tips, here are some recommendations on how to have the most romantic honeymoon destinations.
Always Consider Your Budget
You already spent quite a deal of money on wedding preparations so possibly some couples may think that honeymoons should not be given it much importance. But hey, it should be given more emphasis because this is where you find time to be alone with your spouse. Making it romantic is a must to keep the love burning. Therefore, make sure that you set aside enough cash for your honeymoon ideas because yes, you can have many-moons instead of one!
Before thinking about prospective destinations and making reservations, you should consider how affordable the trip is. Also, determine the length of your trip if it fits in the budget. Many factors come along the way such as your vacation leave, work schedules and other itineraries (particularly the inclusive packages for trips). 
Likewise, keep in mind the off-season travel because it saves money. There are also low prices the travel agencies offer for newlyweds, so better have research on it.
Prepare a Bucket List
The most electrifying part of having your "other half" is that you can create plans and goals together with love and affection. You can share your opinions and insights on how you are going to devote your honeymoon worth reminiscing.
Here is a list of what you should take into account before making a bucket list: 
Choose a Theme That Suits Your Style as a Couple. First thing's first in picking the perfect honeymoon destinations: it should be relaxing, breathable and clean. It is vital to envision yourself on how to spend your precious time together with your partner. If you two have different taste, try mixing it up and match it until both of you are satisfied with the trip demands. For instance, some couple loves high altitudes so they should consider going to higher hotels or mountain resorts. Other favorite themes are beaches, road trips, adventures, and nature.
Observe the Atmosphere. The overall vibe of the place is also a primary factor in choosing your honeymoon destinations. There are types of couples who enjoy mega hotels and an exclusive party atmosphere. Some are just delighted by the historic properties, privacy, and comfort.  
The Season is Imperative. Of course, you do not want to spend your honeymoon in inclement weather. You have to decide what time of the month you are going to make your honeymoon getaway.
Evaluate the Date/s. Unforeseen events might occur so you have to pay attention to current happenings. It is essential to know if your potential destination is going through crisis whether it is related to the disasters, financial risks or any type of emergency. Canceled flights may also develop due to these unexpected events.
Assess the Amenities. Jot down the facilities, amenities, and services that you want to have at a specific hotel. Once you accumulate all of it, search for the inn that is suitable for your preference.
Make the Most Out of It
Once you prepare the bucket list, make the most out of it together with your spouse! Be sure to do everything on your list so that you will be satisfied with it. Remember to enjoy and feel the moment.
Honestly, it is really not necessary to go to a place that is high-end and costly. No matter where your honeymoon destinations might be, as long as you are together, happily and satisfied with each other, everything will be perfect and romantic.
It is not much for honeymoon ideas because, to be honest, you just do you. You can always spice things up! We are not watching, anyway. Enjoy, lovebirds.
Do you already have plans for your honeymoon? Look for tips and inspirations on BG Bridal Gallery! Sign up on our website, or download the mobile app.
@BGBridalGalleryPH
Follow @BGBridalGalleryPH for useful wedding tips, unique ideas, and more.