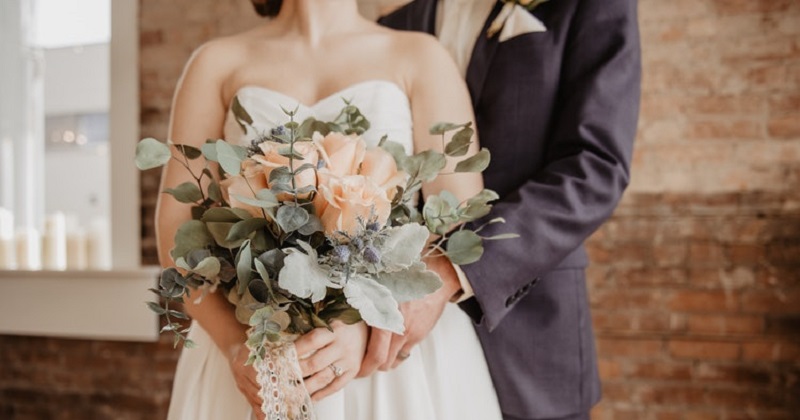 Why should a girl add different wedding dress ideas to her list? Undoubtedly, every woman wants to be beautiful for her big day! Besides, choosing a wedding gown is probably one of the most electrifying parts of being a bride-to-be.
Most women tend to think of a conventional wedding dress styles for their big day, but who says you can't veer away from it? If you do not feel like wearing a traditional gown, go for something new or unique! However, you have to pick one within your wedding budget and your personal style. Otherwise, it will not be satisfying for you and your future husband.
There are thousands of wedding gown designs out there that it might be confusing to decide which is "the best wedding gown" for you. You might end up impulsive buying if you do not plan for it. To avoid regrets, we provided some simple, yet trendy and unique wedding gown ideas for you below!


Glittery Designs


Wedding gowns with glittery designs enhance the dress because it dazzles brightly—bright as the eyes of the groom as he laid his eyes on his bride. There are fabrics that are already embossed with glitters. They look simple in the first glance, but they stand out. To elaborate some sparkles for your dress, you can make use of beads and sequins as well.






Sheer Matrix


For a wedding gown design that is unanticipated, at the same time, timeless, you may opt for this simple dress idea by putting sheer dress panels with basket-weave designs. Sheer gowns don't need to involve too much skin. There are sheer designs that are sexy, but at the same time, just simple and sweet.


Interesting Embroidery


Embroidery on gowns will always be an astounding choice! The conventional and feminine silhouette is given fresh life with sophisticated embroidery. Elaborating symmetrical patterns and gold designs for gowns go beyond the expected flowery cords and sequins.






Lacy Rompers


If you want to be one of the trendsetters, get ready because lacy rompers are now a trend for bridal fashion! If you want to be exceptional, wear this elegant, yet simple wedding dress filled with super beautiful laces on your big day. Rompers, especially in laces, are magnificent for brides who want to showcase both of their edgy and chic sides.


Naked Bridal Jumpsuit


The nude bridal jumpsuit by Pronovias is getting famous for definite reasons. The so-called "naked dress" is just regular occurrences in the red carpet as seen on celebrities like Rihanna, Kim Kardashian, and Ashley Graham.
The trend is now penetrating another fashion category: bridal. It is a bridal jumpsuit with sheer, long-sleeved clothing filled with white floral decor along with the legs, sheaths, and trunk covering the parts of the structure. This is a daring wedding attire, but you might want to add this in one of your gown ideas.






Customize Your Own Style


Worry no more because, in this modern world, we now have the opportunity to do what we really want to do. You can combine all your listed ideas for your dream gown! Go and explore! Just remember, you should opt for a wedding gown design that fits your personality. If you want to try something peculiar, you also can! As long as you are comfortable with whatever wedding dress style you picked.
The most wonderful thing when customizing a gown for your wedding? You feel beautiful inside and out when you wear it. Imagine yourself walking down the aisle, wearing your best wedding gown while looking so gorgeous and contented with it—best feeling ever, right?






Colors


Aside from wedding dress styles, think of the color of your gown, too! Is wearing white a must for the brides-to-be? Absolutely not! You can mix up your favorite colors for your wedding dress and still looks very simple and classy. Even if you are wearing a variegated wedding gown, no worries because you will still embody the sacredness of the matrimony.
Blush is popular among the brides. However, dresses today vary in every shade—from bright blue to hot pink, to scarlet red and even to gray and black (yes, seriously). To give you more, here are the different shades of color that might fit you.
Subtle Ombre. If you can't commit to the overall color, try this one!
Dip-dye. Similar to ombre, this allows dipping colors to the ends of the dress.
Light. Colors such as pale yellow and sky blue (and as long as you know how to blend well).
Bright. If you want to project a bold statement, go for bright shades.
Red. Yes, the splash of red because why not?
Color Blends. These are the unique color blends that stand out for your gown.
Cheek Pink. If you want to be very chic and hot, bag this!
Silver and Jewels. Have this beautifully plated jewels carved on your gown. Imagine that you will look like a queen for your wedding. Ahhh, so majestic!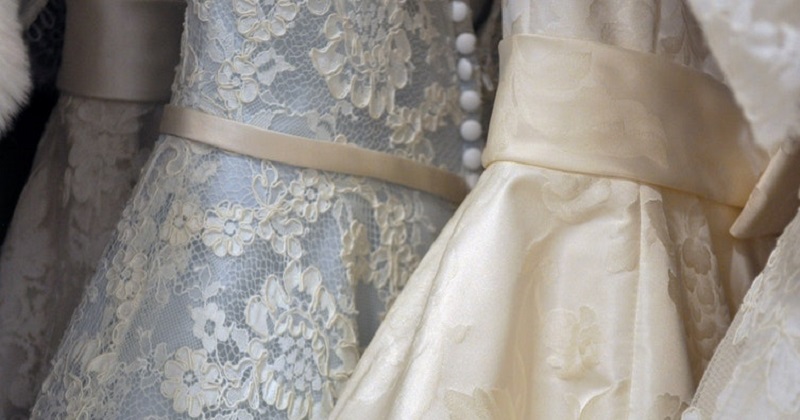 You can also opt for:
Black and Nude Hues
Yellow Floral
Bohemian Vibes
Pink Watercolor
Also color combinations like:
Gold + Cream + Emerald
Yellow + Magenta
Burgundy + Purple
Navy blue + Yellow
Beige + Cinnamon
Peach + Sage
After incorporating all of your ideas, it is time to put it into reality! Of course, you must meet your expectations. With the help of your tailor, you have to make sure that your wedding gown will be made according to the plan.
Simple gowns do not mean traditional and classic dresses do not only mean white. There are a lot of twists and turns you can do for your dream wedding gown and still look simple, yet beautiful and classy.
For more inspirational wedding tips, sign up on BG Bridal Gallery!
@BGBridalGalleryPH
Follow @BGBridalGalleryPH for useful wedding tips, unique ideas, and more.