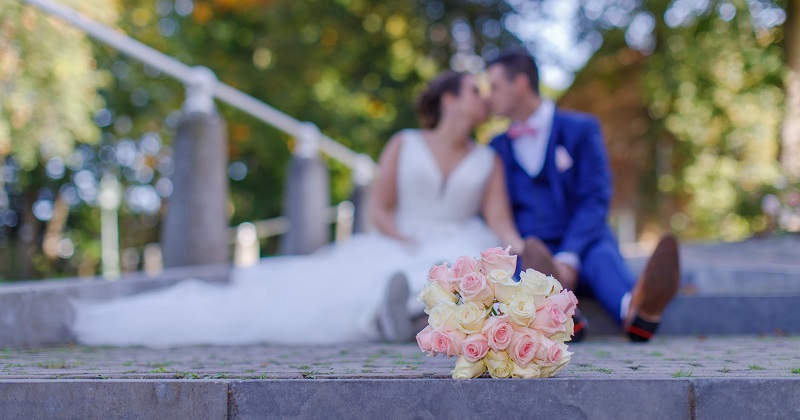 Getting married is supposed to be the most magical time in a person's life. However, before we fast forward to that very special event, there are certain things that you need to tick off your wedding checklist and get over with. Every bride and groom wants their big day to be according to their dream, right?
To begin with, you have to think about what kind of wedding you would want to have. If you are the one who had dreamed of his or her wedding on a day with cool weather and in a wedding venue that has a fascinating view, then, Tagaytay is the most ideal place for you! Tagaytay weddings offer diverse options from reception venues, florists, suppliers, and wedding planners that can help to turn every single moment of your wedding day into a mystical time.
Similar to any other wedding location, you need to know the whats and hows of spending your big day in Tagaytay. Here are the things you—as well as for your guests, of course—need to prepare for and those that you need to cross out on your checklist. This blog will also set your expectations on weddings in Tagaytay, so keep on reading.


The Cold Weather


With its high temperature and high humidity, the Philippines is known to be a tropical country. This makes Tagaytay a favorite spot—not just for the brides and grooms, but for everybody—because of its cooler-than-the-metro weather.
Literally and figuratively, there is no need to sweat the small stuff when planning weddings in Tagaytay. Since Tagaytay is located in high elevations, it produces cool and chill winds—
which help make the brides, grooms, and guests
 fresh and gorgeous. Plus, who doesn't want a cozy venue for their wedding anyway?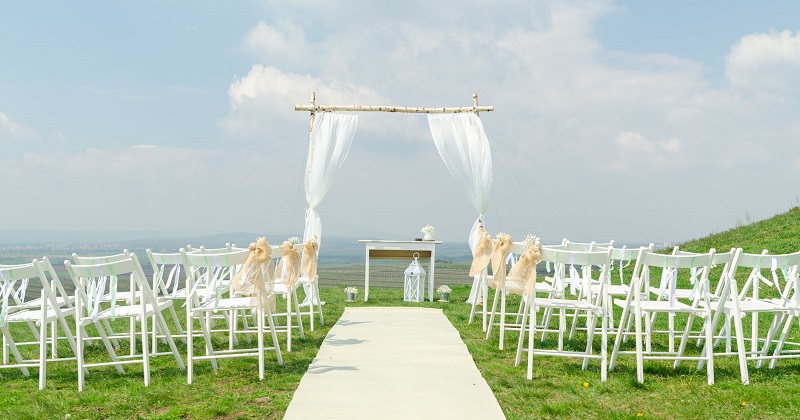 Now that we have established the temperature in Tagaytay, you must also understand that you need to prepare for the weather of your wedding day, especially if you are having a garden wedding. Are you ready when the sun shines brighter and makes the day hotter than usual? Do you have a Plan B if it rains?
Another thing that you need to consider is the wedding attire for this special event. Remind your guests to wear soft and comfy clothes when it is summer season. If you are having a garden wedding, long dresses are not that advisable since the grass can get muddy just in case the rain falls. During the colder months, advise them to bring cover-ups, especially if your reception will happen in the afternoon until the evening.


The Proximity


Tagaytay is one of the coolest places in the country and its climate can be compared to Baguio, the coldest city in the Philippines. However, what makes Tagaytay a better wedding venue than Baguio? It is way closer to the capital of Manila! A destination wedding here will not require you to fly via airplane or cross the seas. You will have the breathtaking sceneries for your dream wedding, but the venue is still close enough to the cities.
Tagaytay weddings are very accessible because it only takes two to three hours to get there whether on a commute or via car. It is a common courtesy for the brides and grooms to cover the accommodation of their guests if they are having a destination wedding, but with Tagaytay's proximity to Manila, guests can just drive back home right after the big day. This then saves on the costs of booking a hotel room.
Some of the wedding guests might have probably visited Tagaytay before, so they will have an easier time navigating the city. However, if some visitors are still not familiarized with Tagaytay, tell them to download mobile GPS apps like Waze and Google Maps to help them out. The convenience of your guests is important and by informing them of this practical advice, another thing can be ticked off your list then.

The Breathtaking Views


No further questions, Tagaytay is one of the most picturesque towns in the Philippines. Its abundant vegetation, sky-high pine trees, and of course, the smallest active volcano in the world, Taal Volcano all contribute to the impressive beauty of Tagaytay.
Tagaytay's breathtaking panorama is one of the reasons why many couples choose to wed here. The lush highlands and stunning views make weddings in Tagaytay more romantic. It can also be a great prenuptial location for engaged couples!
The Wedding Venues


Picking a Tagaytay wedding venue
plays a significant role for every bride and groom as it sets the tone for your wedding day. There are many wedding receptions in Tagaytay you can choose from. Whether you are seeking an accessible spot, an attractive garden reception, or a sophisticated and large hall, Tagaytay has viable options.
Brides and grooms do not only want an excellent venue, but they also seek for the naturally astonishing views that Tagaytay never fails to offer. 
There are many hotels and events places in Tagaytay that offer a great view of the majestic Taal Volcano. Receptions like
Hillcreek Gardens
,
Casa De Corazon
, and
Taal Vista Hotel
are some of the top choices.
For the brides and grooms who are visualizing a garden wedding, Tagaytay's vast greeneries make it a great choice as well. In addition, the cool weather in the city will allow everybody to breathe and move comfortably in an outdoor Tagaytay wedding venue.






The Wedding Budget


Prior to your wedding reception,
the wedding budget
is one of the essential parts of planning and will take a lengthy discussion.
Tagaytay is approximately 70.4 kilometers away from Metro Manila. Its nearness to Manila makes it very accessible for an ocular visit before the wedding. However, some couples think twice on having their big day in Tagaytay because they think it is only for the elites. In reality, though, wedding receptions in Tagaytay can be cost-effective.
Some brides and grooms might see the idea of having a destination wedding as costly because the location might not have many wedding merchants and that they still need to hire professionals from Manila and pay out-of-town fees. However, this is not always the case for Tagaytay weddings.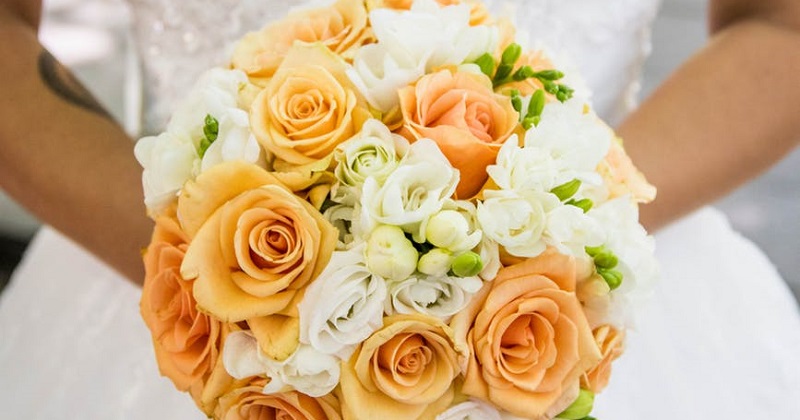 There are plenty of wedding suppliers that offer various wedding packages in Tagaytay. Some Tagaytay wedding venues also provide good value for the amount you are paying. Due to the increase in numbers of brides and grooms who want to exchange their "I do's" in this city, the number of wedding suppliers based here has been increasing as well.
It is still the bride and the groom's choice that must be taken into consideration. However, these kinds of wedding packages can give lovely couples the possibility of having their big day in Tagaytay without the hefty price.
If you have managed everything well with your team, you do not have to pay extra charges. However, do not forget that extra cash should still be included in your wedding checklist, just for emergency purposes.




The Wedding Guests


Indeed, its climate, proximity, and sceneries are the given facts of why couples choose to have their wedding in Tagaytay. While this big day puts the spotlight on the groom and the bride, it is also important to make this a spectacular event where everybody would have fun.

You are free to invite everyone you want to be present on your wedding day. However, not all couples afford or prefer a big wedding. It can make you a little guilty for narrowing your guest list, and you may be tempted to include colleagues you don't talk to anymore. However, keep your finances in mind, as well. If you know you have a limit, stick to it.

Intimate weddings, which are defined as more relaxed and more personal, are actually on-trend nowadays. You just need to invite your family, close friends, and maybe a few relatives. You just have to complete your wedding entourage, too, but you can keep the list to a minimum.
Wedding receptions in Tagaytay are actually ideal not just for huge occasions, but even for small gatherings. If you and your beau are looking for an intimate (and not to mention, less expensive) wedding, Tagaytay could be your ideal wedding venue.
As part of your wedding checklist, you should also include inviting your guests ahead of time. Through this, they can start fixing their errands and schedules. Plus, this is an advantage for you to know the number of your invitees, so you can inform your caterers and other wedding merchants as well.
The Wedding Professionals


Before you can fully experience the wonders of Tagaytay, you have to ensure to include a wedding-day supervisor
on your checklist
. With the professional help of a wedding planner or a wedding coordinator, you will enjoy your special event without overthinking if everything is in place. With the help of these pros, your liking to the things you have prepared for so long will be much worth it.
From the catering services and florists to your photographers and coordinators, your major wedding suppliers can be hired in the area already, too. It adds to the convenience of having a wedding in Tagaytay, for it saves a lot of budget in terms of transportation and room accommodation for all the staff who will work for your wedding.
If you are on a tight budget, there are hotels and resorts that offer packages including free accommodation for newlyweds when they tie the knot in their venue. There are several events places that offer almost everything as well—from the caterers to lights and sounds and even events hosts! There are also wedding planners, such as
BG Bridal Gallery
, that offer full-service and all-in wedding packages for a hassle-free wedding planning experience.
An All-In Wedding Location
Obviously, Tagaytay is one of the best wedding locations in the Philippines. Tagaytay has its majestic aura that releases amorous charm even on the most ordinary days. Therefore, it gets more romantic as a couple chooses this location for a prenup photoshoot, the wedding venue, and even for a honeymoon. If you are looking for a prenup-wedding-honeymoon-in-one location, indeed, this is the place to be!

Another great thing about destination weddings is that you can use the day (and days) after the wedding for your honeymoon. Since Tagaytay wedding venues are also accessible to towns like Batangas, Laguna, and Cavite, it makes a perfect spot for couples who want to spend quality time right after their wedding.
Newlyweds can choose to have a quick hike to the Taal Volcano, a road trip around the nearby cities, or maybe, drive even further to have a fun day at the beach. There are many activities a couple can do in and near Tagaytay. This makes the city not just a wise decision for weddings, but also for honeymoons.


Additional Things to Remember
If you are having a Tagaytay wedding but live someplace else, be sure to include your plans of how to get your gowns and suits to the venue in your wedding checklist. Also, don't forget your hair and makeup. Will you hire a local makeup artist and hairstylist, or will you just need a relative to help you get ready?
Do not forget your wedding entourage, too. Are your bridesmaids and groomsmen going to dress up at home, or are you planning to book a place for them? Another reminder on your checklist is to feed yourself and everyone involved. Before you go for your hair and makeup and go dressing up in the white dress, make sure you eat a meal and that everyone else gets to eat, too. It is going to be a tiring day, so you all need that fuel.
The last and not least, you can never get married without the legal requirements and supporting documents. You might need to have some papers processed in Tagaytay, such as the church or civil wedding requirements. Add this to your list, and if possible, designate someone to keep these papers and remember where they will be stored.
Tagaytay really gives off a pleasant atmosphere for weddings—the chilly winds and the sceneries are exceptional. Whichever Tagaytay wedding venue you choose or in whatever season you decide to get married, always remember to set up a wedding checklist to keep everything organized and spot on.
If you need more pieces of advice for your upcoming Tagaytay wedding, visit our everyday bridal fair in our BGC showroom!
@BGBridalGalleryPH
Follow @BGBridalGalleryPH for useful wedding tips, unique ideas, and more.