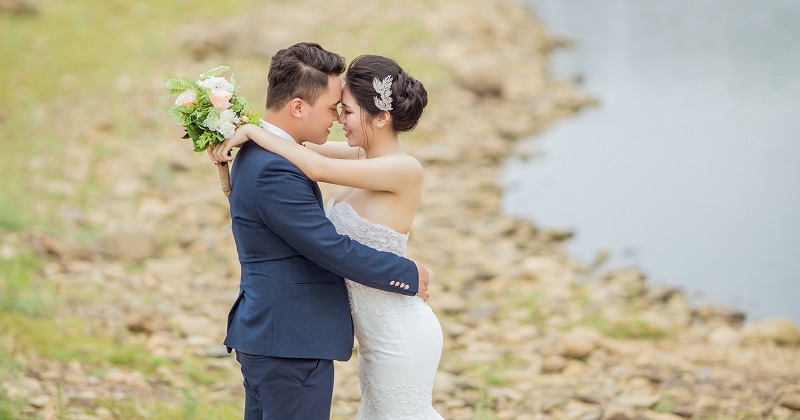 Real talk: There is actually no perfect age in tying the knot; however, there will always be the right time to get married. It does not even matter if a couple has been together for just a month, for seven years, or for more than a decade already. As long as the relationship is healthy, happy, and balanced, it will always lead to a sweet "yes".
If you and your fiance decided to celebrate the big day in Tagaytay, congratulations! Because Tagaytay weddings are always a great choice! It became a favorite location of brides- and grooms-to-be because of the majestic churches in Tagaytay. Garden venues in Tagaytay are also very dreamy. If you just look around, you can score an affordable wedding venue in Tagaytay, too.
Tagaytay's breathtaking views are aesthetically wise. Plus, it is just two to three hours away from Manila! Indeed, Tagaytay is a perfect place to start your happily ever after. But, it might not be that perfect with wrong timing.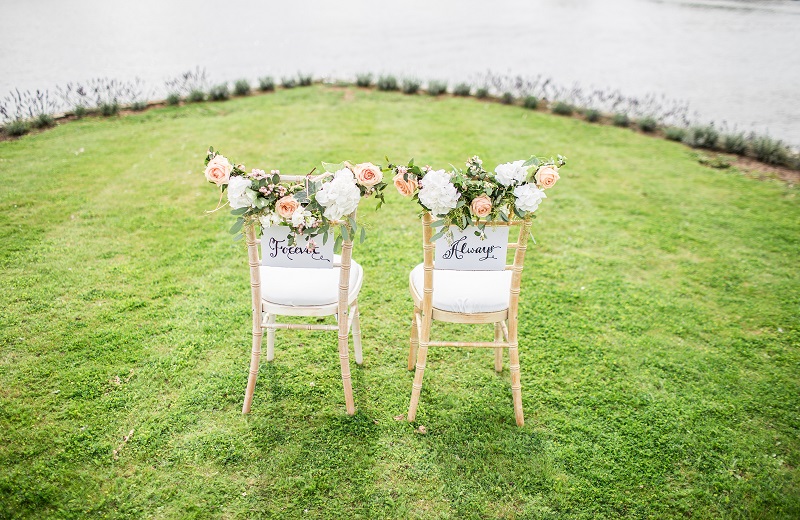 When we talk about Tagaytay wedding locations, we also talk about wedding dates. Thus, wedding months. There are so much to consider before determining which wedding month is the most preferable for you.
You may be thinking of doing the wedding on your anniversary as boyfriend and girlfriend because it is such a memorable date. Or maybe, in the months with long weekends so you can enjoy extended time together with the guests. Or, that day with nostalgic memories on.
Accounting those dates may be possible. However, you have to remember that choosing a wedding date is more than those sentimental thoughts.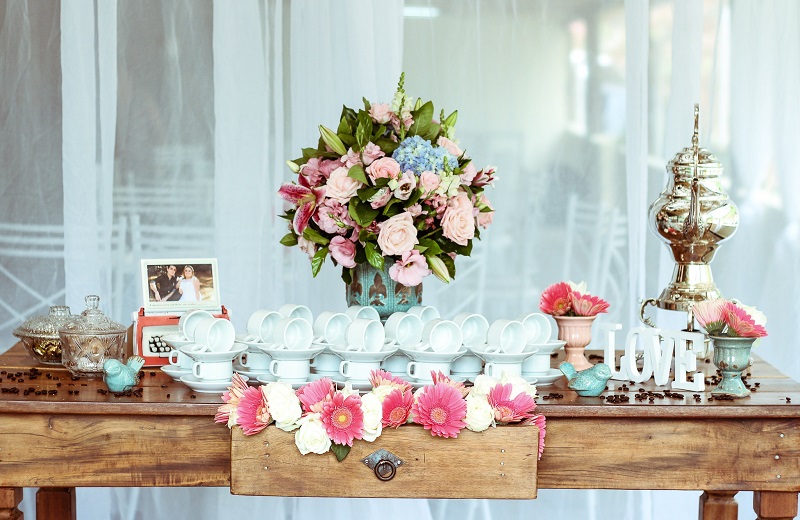 Since Tagaytay is located in a higher altitude compared to Metro Manila, you must acknowledge its corresponding climate conditions. Each Tagaytay wedding month has its weather pros and cons. Choosing the wedding date will definitely affect other wedding aspects as well—such as your budget, guests, and reception.
So… If you are planning for that dreamy Tagaytay wedding, here is a rundown of each to a range of wedding months in Tagaytay—their pros and downsides, and what weather to expect from them.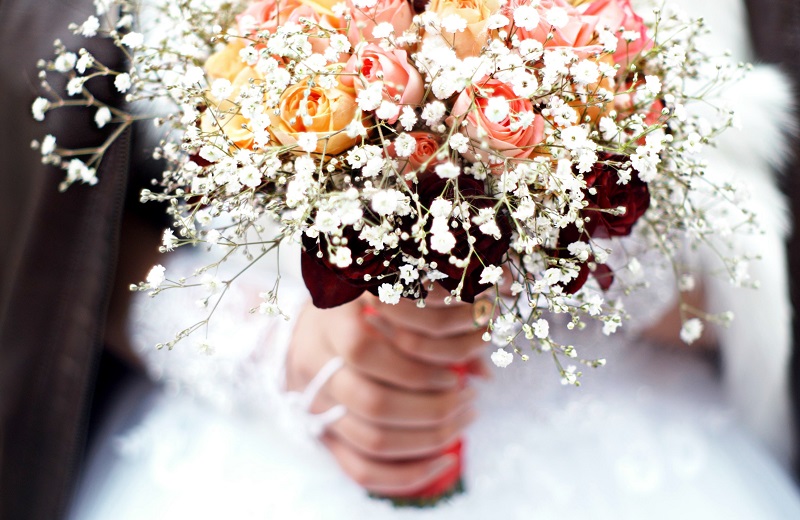 January to February
January is the first month of the year—the month that represents new beginnings and happier life. Marrying in the first-month headstarts brighter days that are coming all throughout the year. As a pair tie the knot, especially in January, gives the both of you a fresher start together. Also, this month is a wonderful time to let go of the single life and embrace a better one as newlyweds.
February, on the other hand, is regarded as the month of love. Because basically, it is when Valentine's Day is celebrated. Marrying your Valentine during love month is the sweetest! This love month is the best time to show your deepest affection to each other. So, asking when to get married? You should consider February—the most romantic month of the year.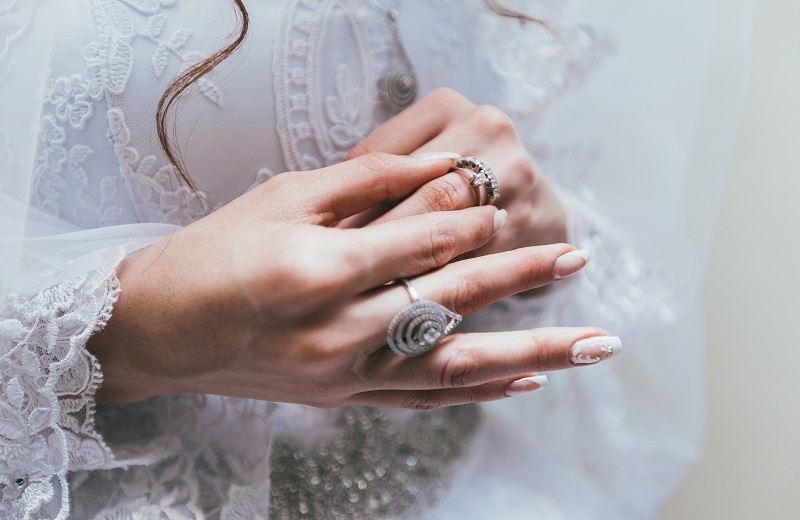 Tying the knot on January through February offers the coldest weather compared to the other months. Garden receptions in Tagaytay are then recommended as it will definitely give a cozy feeling and relaxed ambiance for you and your guests because it is less humid.
The bride and even the guests do not need to worry about retouching a haggard face because for sure, the climate will give everyone a radiating aura on the day of the wedding. The weather is perfect on these months so there is no time to stress out.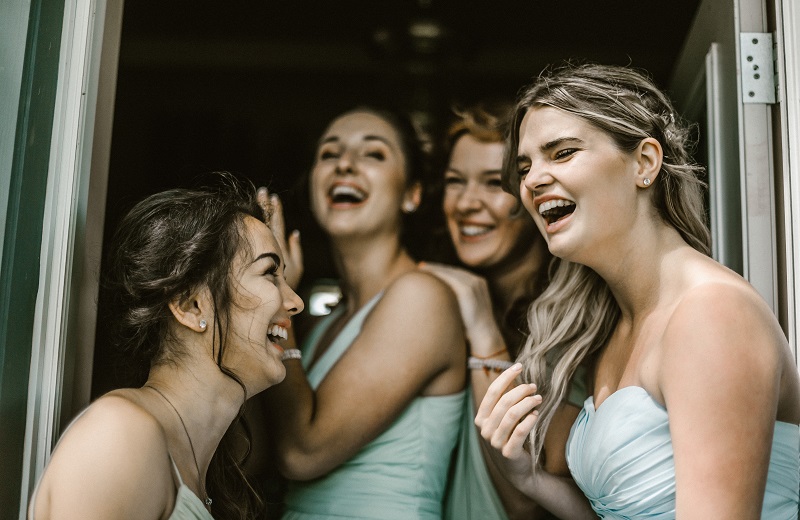 The downside for choosing January and February as wedding month is that slots are most likely packed. It is difficult to make Tagaytay wedding reservations during these months because this is a peak season. Remember, there are other events like New Year's Day and Valentine's Day celebrations that are happening in these months, too, and not just weddings.
It is then recommended that you book ahead of time. If you must, have a Tagaytay churches list and check them out so you can save the date as early as one year before the wedding.
Since these are peak months, this also means you should expect more expensive wedding rates. Thus, an affordable wedding venue in Tagaytay might be challenging to find.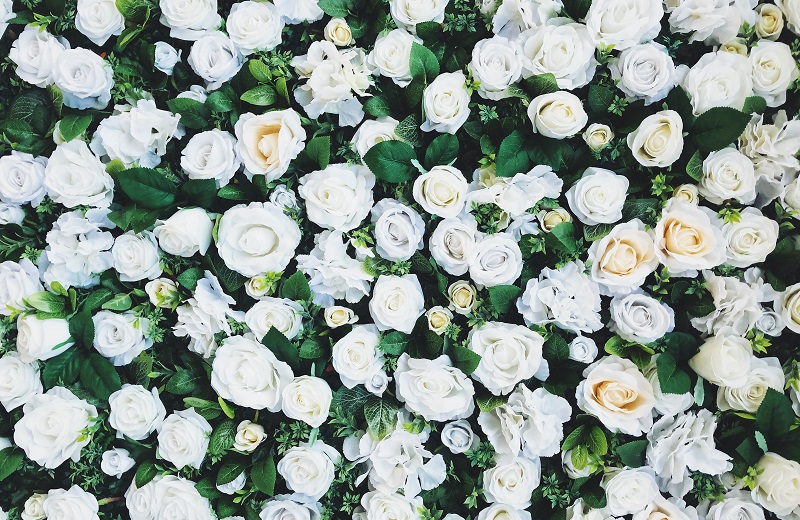 Flowers are in demand, particularly in the middle of February. Its rates can go triple than its usual prices. For those couples who do not prioritize the flowers in their budget, the wedding planners might advise skipping the ones that are highly influenced by price-increase (clue: the beloved roses) during these months and choose other kinds instead.
Garden wedding venues in Tagaytay are ideal, particularly in January and February. Tagaytay weddings with an open-area are advisable since it is doubtful that catastrophic rainfalls will visit during these months.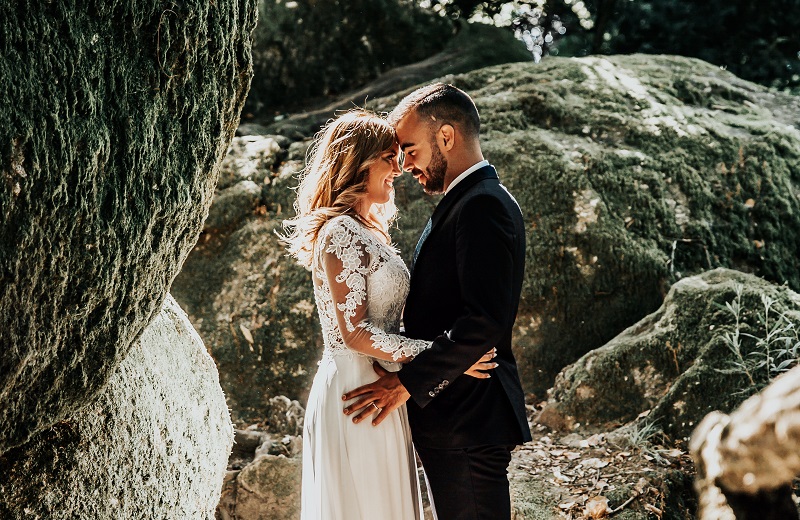 March to May
If you are planning to get married under the bright summer sun, then these months of March to May are just right for you! March to May is the season where lesser rainfall or no rain at all is a guarantee.
Looking for an affordable wedding location and garden venues in Tagaytay will just be easy as pie because these months are not that demanding when booking for a wedding because the peak has laid low already.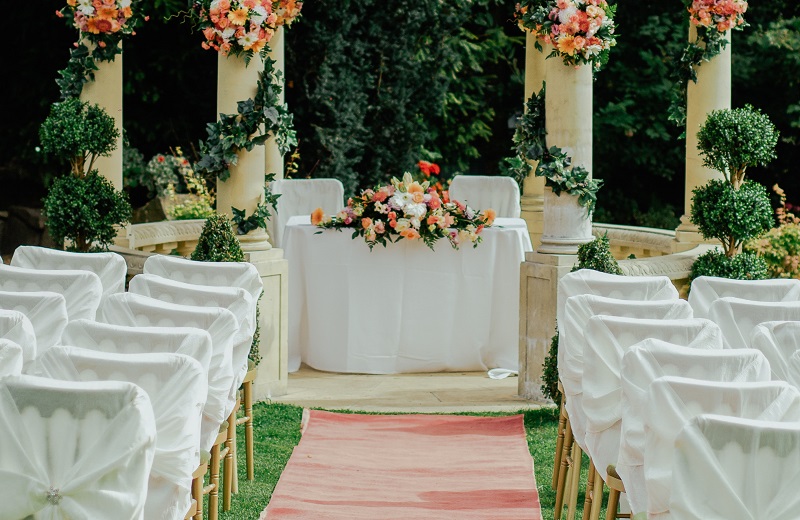 Yes, summertime could be fun for gatherings, but the con for these months is that the temperature can be so high and scorching hot that can make you and your guests uncomfortable. Garden venues in Tagaytay will surely be nice, but formal dresses and suits will totally be a bummer, as well as heavy makeup.

You should be wise in choosing the theme of your Tagaytay wedding when opting for March to May as your wedding month. Getting married in these months are classic for a Caleruega wedding because they are good for both indoor and outdoor venues.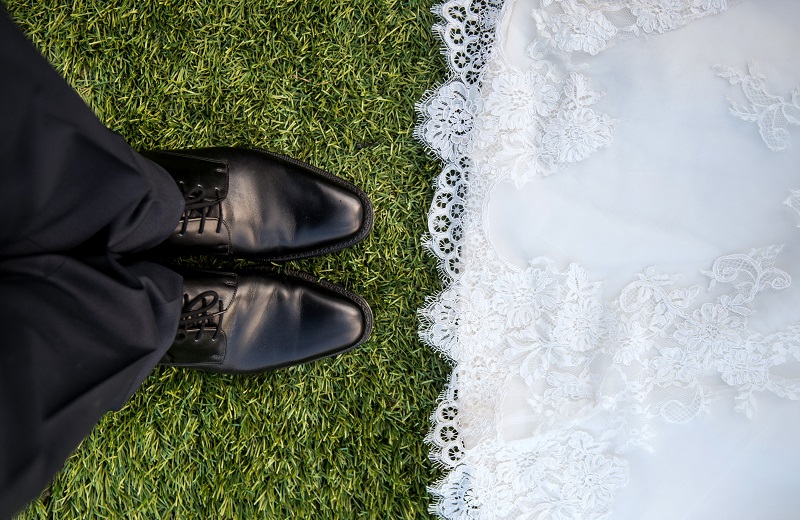 If you have decided to go for an outdoor wedding, we encourage you to hold it in the late afternoon where the sun is already setting and colors are turning redder and softer.
This magic hour of the day will show a more natural effect, but also a romantic vibe in your photos. In addition, doing the ceremony on late afternoons will make you enjoy the good weather of summer because that gets you away from the stifling heat.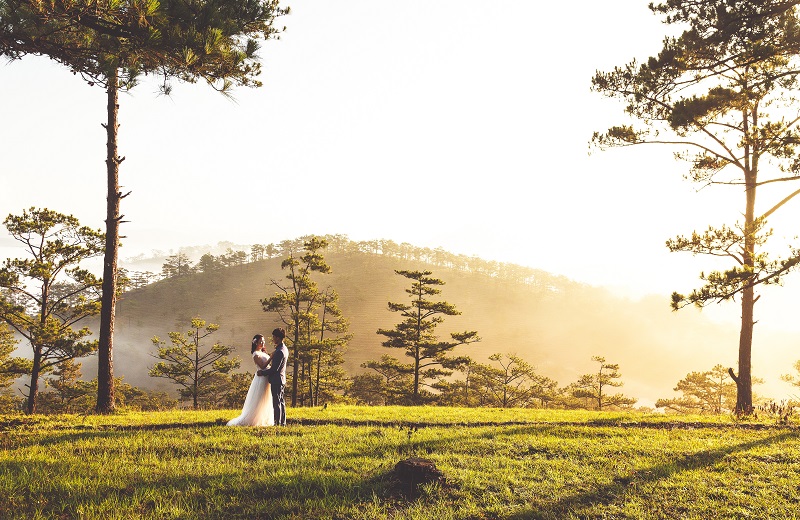 Marrying during summer season gives a burst of sunshine feeling inside, a similar emotion when a bride sees beautiful flowers around. Most flowers are in full bloom during these months. 

So, carrying a fresh bouquet of flowers when walking down the aisle, especially in any garden wedding venues in Tagaytay, makes the bride literally smells and figuratively looks fresh. With this as a fresh start, it gives hope to the couples for the happy days that shall come.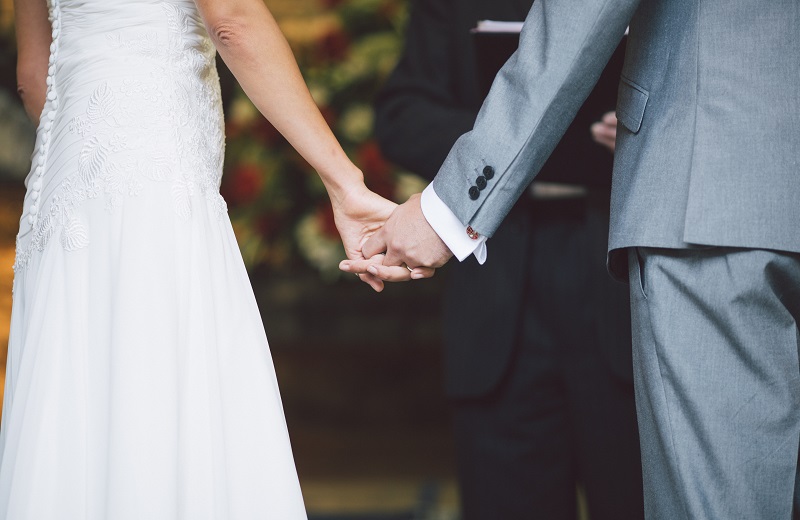 June to August
Derived from the Roman goddess and protector of women, Juno, the month of June has been known as the month of matrimony. Based on traditions, women want to tie the knot on this month believing they will be blessed with prosperity and happiness. Because of this, being a June bride has been accustomed to be lucky and has been a dream of every bride-to-be.
On the other hand, number eight in Asian cultures is a word for wealth, prosperity, and fortune. This is why the eighth month, which is August, is said to be an extremely lucky wedding month.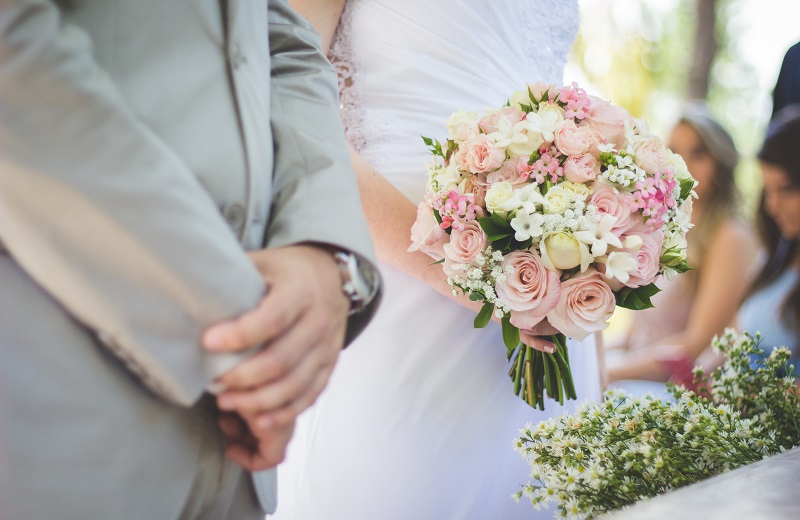 While there is no exact proof whether these norms and beliefs are true or not, we still believe that June, July, and August are lucky months for a Tagaytay wedding. Why? Because these are the easiest months to book your big day! If you decided to get married when there are no high competitions for wedding slots, these months are suitable for you.
June to August are a lean season; therefore, offers cheap rates. There are many affordable wedding venues in Tagaytay that can give you good deals and discounted prices. Make sure to have Tagaytay churches list at hand so you can check their rates as well.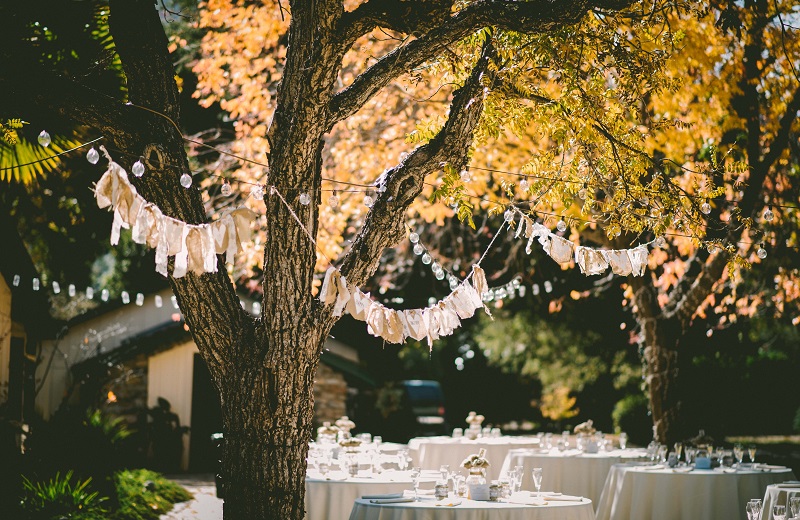 June, July, and August are the country's rainy season so you should expect heavy rains, typhoons, and floods during these months. It is not advisable to have garden wedding venues in Tagaytay at this time.
However, there are some who find downpour as a blessing from above. If you are one of those couples who find it fun to get soaked up on their special day, then, you can push through your Tagaytay wedding in any of these months.
If you are the kind of couple who does not want to be bothered; does not want to overthink about the weather, there are many churches in Tagaytay you could choose from. These wedding months of June to August are the most ideal period for indoor Tagaytay weddings.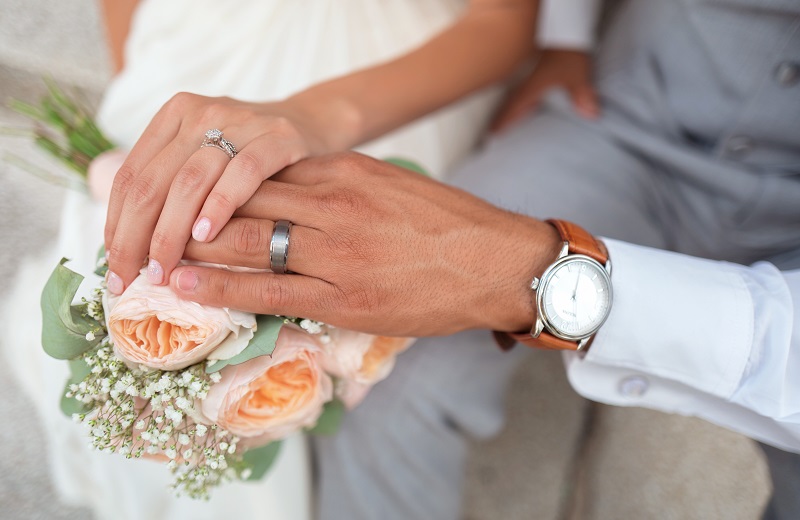 September to November
September welcomes the start of "ber" months, and for Filipinos, it is the onset of the holiday festivities and Christmas-y feeling! Truly, this is the month where the fun starts. The reason why it is an impressive time to celebrate Tagaytay weddings during ber months like September, October, and November.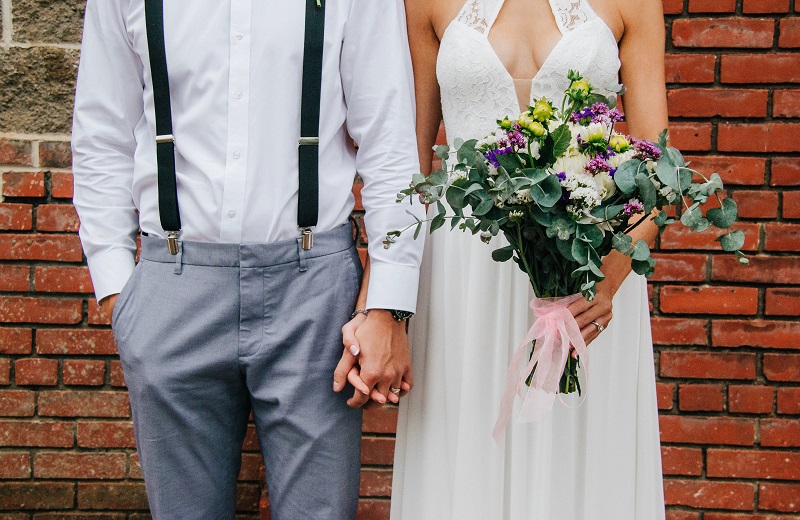 For couples who are looking for an affordable wedding location or just couples who want to save some cash, September to November are the best days for you. This is the time where most of the promos for wedding packages are offered. If you want to get low discounts and take off big percentages from the original price, you should account these months for your dream wedding.  
Since the ber months are the start of non-stop events, banquets, and revelries, also know that bookings and reservations start to get tough. Should you really opt for an affordable wedding venue in Tagaytay, make sure to arrange your appointments as fast as you can, and as efficient as you can.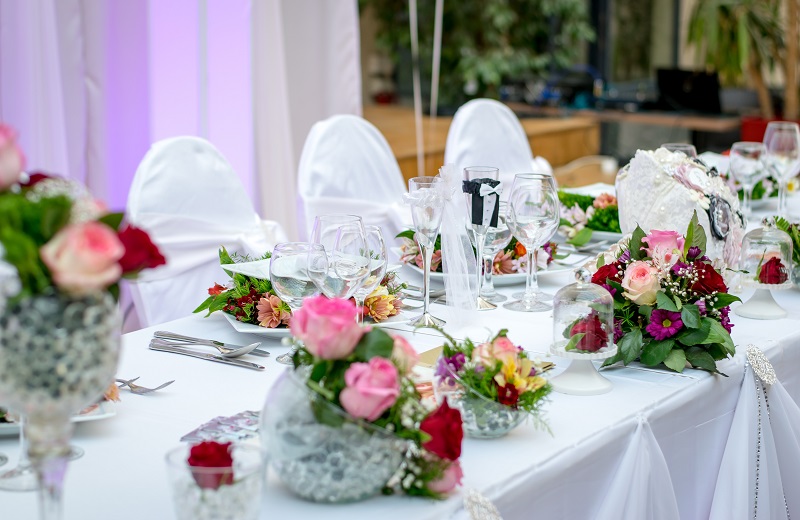 Visiting garden wedding venues in Tagaytay from September to November is not a problem. These are the months that bring balanced temperatures—not as warm as the summer months and not as cold as January—making it nice for both indoor and outdoor Tagaytay weddings.
Ber months do indeed, give a wonderful spirit, even at weddings, so you should consider them. This season is the most ideal if you want to be a ber bride, but want to skip the hassle of December.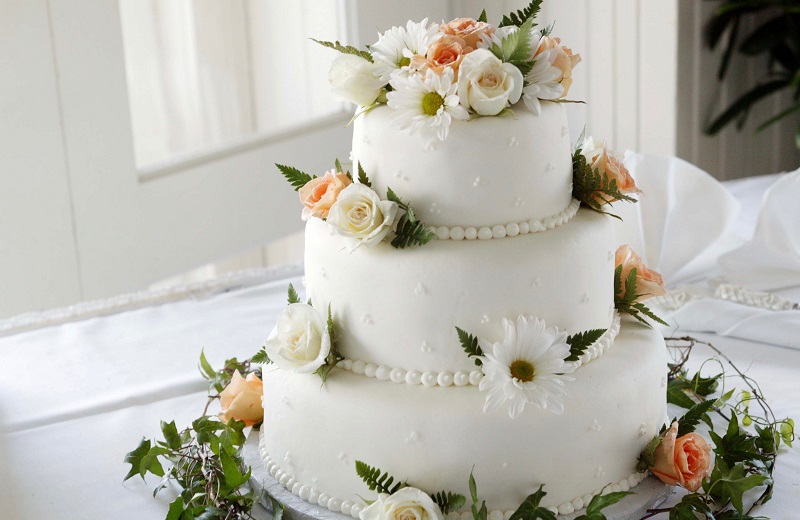 December
Have you decided on your Tagaytay wedding month yet? Wait a bit more because we still have one choice left. The last, but definitely not the least, is the month of December.
To tell you, December would mostly be the best answer, the most perfect time to get married. Garden wedding venues and churches in Tagaytay are probably booked high during this most beautiful time of the year.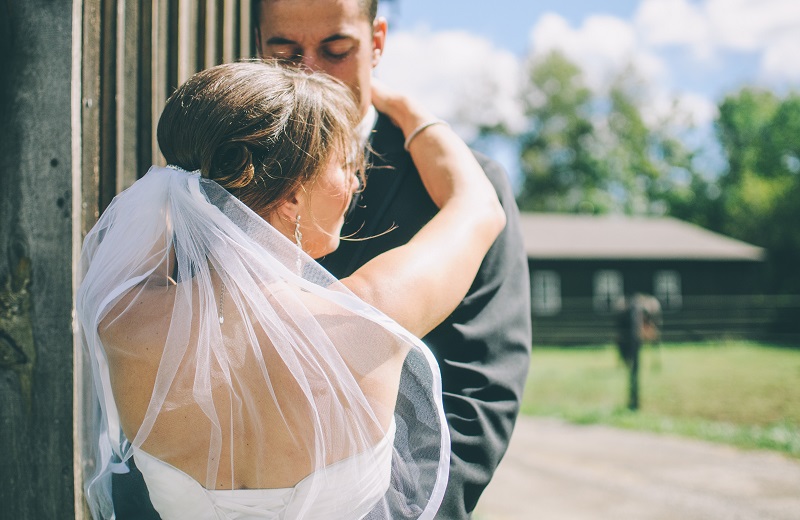 It has been settled. People had said their au revoir to the traditional wedding month of June because December already replaces that peak season! December has been the most popular wedding month already—thanks to the good weather and the effortlessly bright aura it releases. Because of that, most women dream of becoming a December bride now.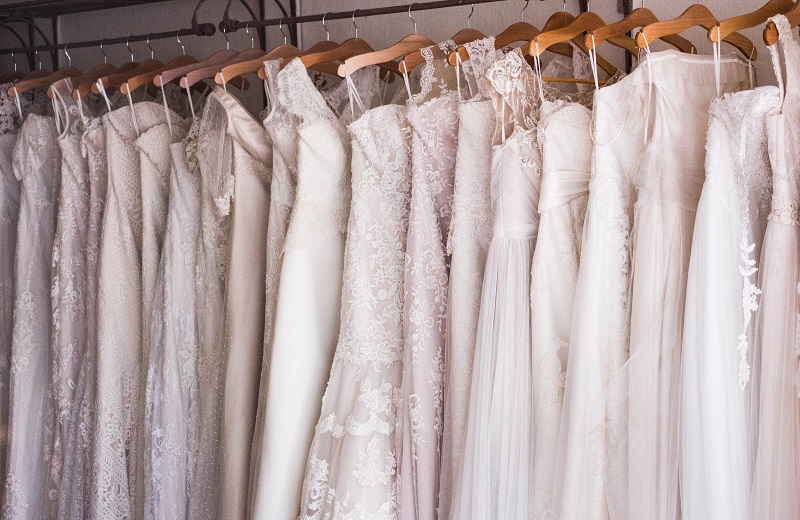 Since all of us know that December is the month for family reunions and gatherings, celebrating your wedding in this month can be a great way to reunite with family and friends. Picking December as your wedding month grants a big possibility that your loved ones who are working abroad or residing in the province will be present at your wedding.
So if you want your special day to be attended by each and every important person in your life, December is an excellent wedding month to be. Also, this month has the longest period of holiday breaks which makes Tagaytay wedding very timely.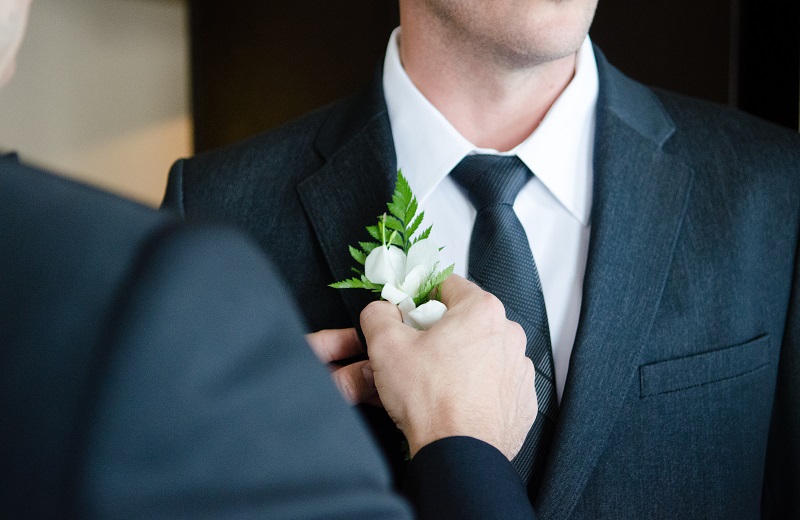 The merriment of Christmas season and the cold weather of December have an unusually good vibe among any other months. It is an all-in month combined with happiness, love, and optimism. Also, if you are looking for a one of a kind season, then, December is the best month to get married.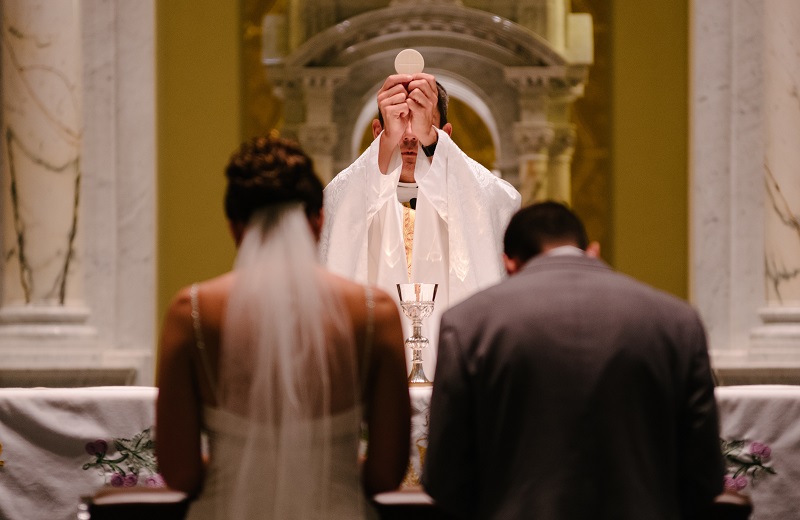 Although a season to be festive and jolly, this month also means heavy traffic jams. Therefore, planning for alternative routes during your wedding is a must. Since December is a peak season, expect favorable demand at its highest. Thus, affordable wedding venues in Tagaytay will be hard to find.
Another note that you can keep is that December is ideal for outdoor Tagaytay weddings because of the cool and the mostly good weather. You can roam around the city and look for the most beautiful garden wedding ideas in Tagaytay for your dream wedding.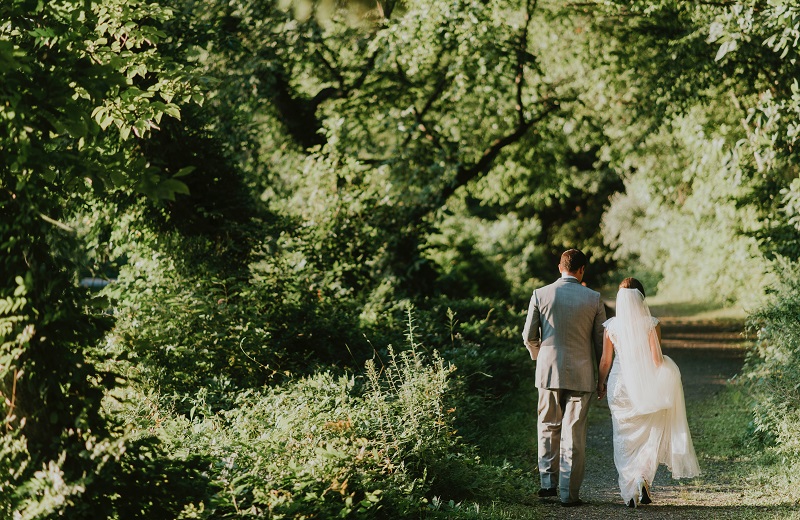 Well basically, the celebration of love does not fall in a specific month, but on every day of each month. What month to get married? It only depends on you and your partner.
Any month could be the best month to hold your Tagaytay wedding. We have already given you a summation of what to expect in each month, and now, it is up to you to decide and make it the most special day of your lives.
When are you planning to get married? If you have any further questions, you can get a free consultation with our wedding planners and visit our everyday bridal fair in our showroom! See you, soon to weds!
@BGBridalGalleryPH
Follow @BGBridalGalleryPH for useful wedding tips, unique ideas, and more.