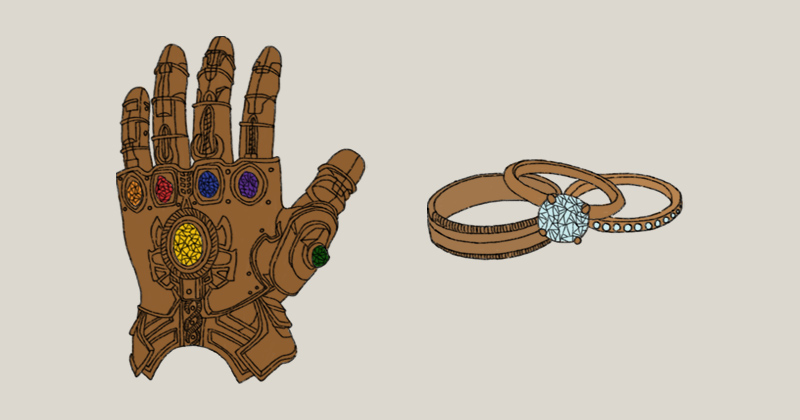 If you're still reeling from the Avengers: Endgame, you're not alone. It's difficult to recover from a movie you'll love 3,000, right? To celebrate our love for the MCU, proposals, and weddings, let us help you decide on the engagement ring that suits you or your fiancé.
Oh, and even if you haven't watched it yet, don't worry! This is going to be a movie spoilers-free quiz!
1. The original Avenger that you think needs to be in another movie or series:
A. Captain America
B. Hawkeye
C. Ironman
D. Thor
E. The Hulk
F. Black Widow
2. Your favorite Marvel movie or character series:
A. Captain Marvel
B. Ironman
C. Thor
D. Guardians of the Galaxy
E. Doctor Strange
F. Black Panther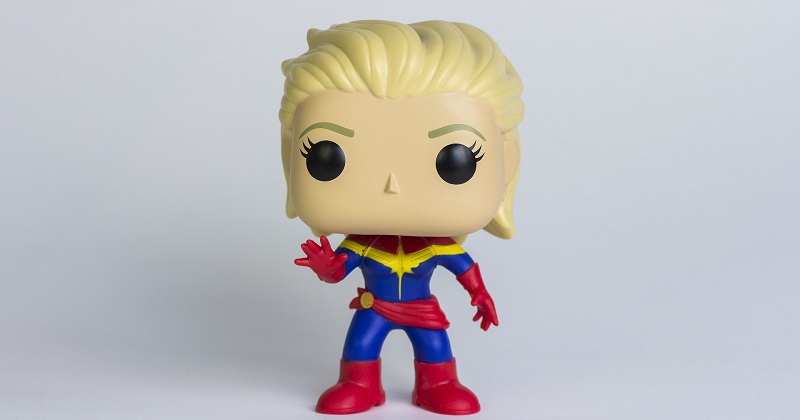 3. Your favorite pair in the Marvel Cinematic Universe:
A. Nick Fury and Goose
B. Ironman and Pepper Potts
C. Loki and Thor
D. Groot and Rocket
E. Peter Parker and Tony Stark
F. Peter Quill and Gamora
4. A wedding idea you'll seriously consider if possible:
A. A destination wedding in the Avengers headquarters 
B. Cool and eco-friendly alternatives like digital wedding invitations that would make Pepper Potts proud
C. An intimate wedding in the backyard of Tony Stark's retirement home
D. A grand bridal entrance with the House Party Protocol
E. A sunrise wedding in Asgard or Wakanda
F. Honoring a deceased loved one (like a dad, mom, or uncle)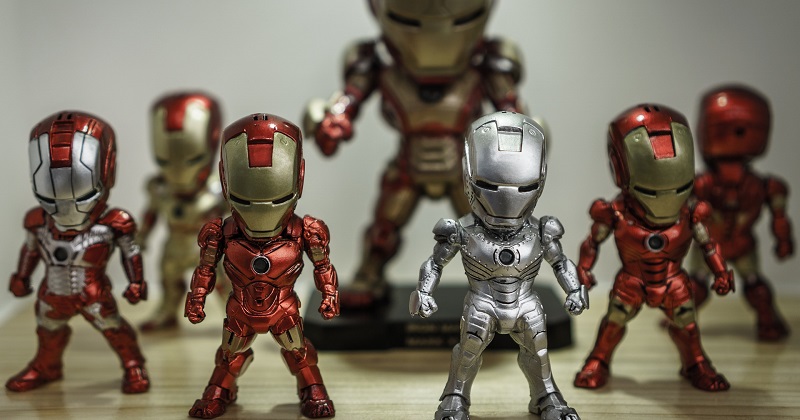 5. The color that MUST be in your wedding motif:
A. Blue
B. Yellow
C. Red
D. Purple
E. Green
F. Orange
6. The thing you're most excited about when it comes to getting married:
A. Living under one roof (or spaceship?) like Peter Quill and Gamora 
B. Adulting together like Tony and Pepper
C. Facing any challenge as a team like Star-Lord's crew
D. Conquering your goals together like T'Challa and Nakia
E. Being with each other thru all the milestones like the Avengers
F. Starting a family like Clint and Laura Barton (Hawkeye and his wife)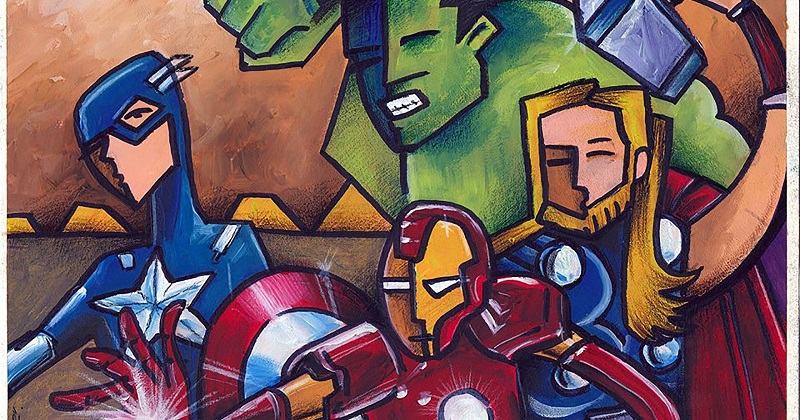 7. If you had Tony Stark's money, what would be your dream wedding?
A. A beach wedding weekend at a five-star resort
B. A garden wedding filled with your favorite blooms and romantic candles... with a string orchestra playing all day
C. A wedding as grand as the Met Gala
D. An elegant wedding in Europe that would be in the ranks of a royal wedding
E. A vintage-themed wedding with flashy classic cars for you and your entire entourage
F. An intimate wedding in Paris with just the most important people in your life… and then a huge party with all your friends, family, and acquaintances
And the engagement ring that suits you is...
Mostly A's: A Space Stone-Inspired Ring
The space stone is your perfect match! As vital as the Tesseract, you are the source of energy of your special other. You have the traits of Captain Marvel—someone who's capable of quality control and known to balance life.
Having something like Tesseract powers inside you, you attract growth in your relationships—and that is why lots of people love you (almost around 3,000).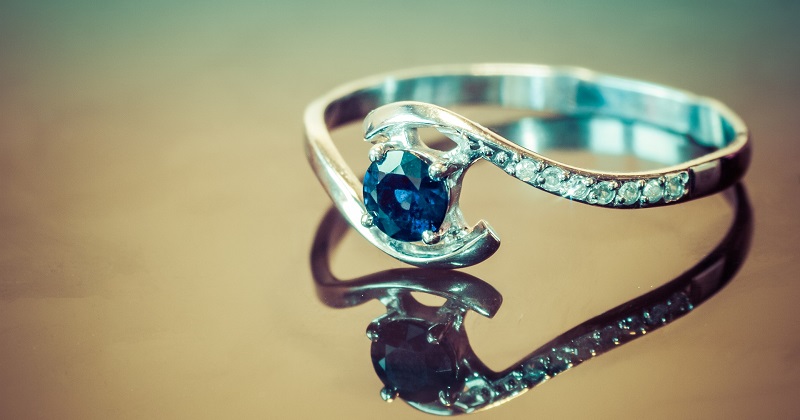 Sapphire is the engagement ring gemstone that complements the space stone. Believed to symbolize good fortune and wisdom, it also exemplifies holiness for some royals.
Having an engagement ring that has a sapphire gem means sincerity and faithfulness. Also, it can be your something blue in the wedding! Like the pop of color of the space stone, having sapphire will make your engagement ring stand out.
Mostly B's: A Mind Stone-Inspired Ring
As forceful as the mind stone, you can easily read the things that are on your partner's minds. You know when he or she is not feeling well, so you strike some energy beams towards him or her back to its correct concentration.
Your mental abilities and great vision to life definitely help in producing healthy relationships. Having traits of the mind stone, you are in luck because you can easily cook up some creative wedding ideas, and you can definitely put those thoughts into real life.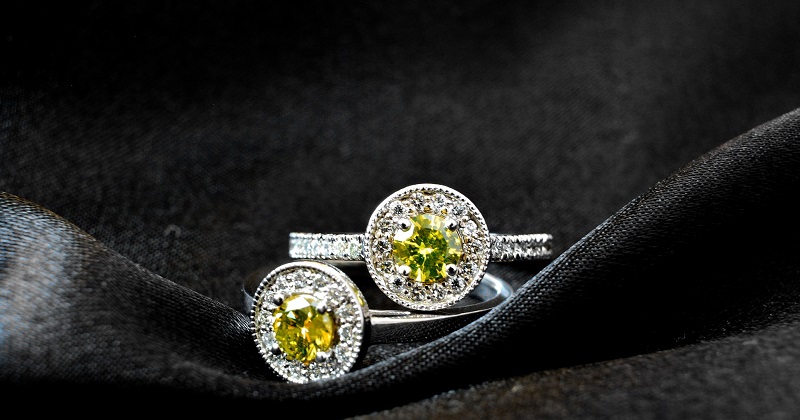 You can almost always read minds, and you bring happiness and prosperity—just like the lemon quartz. The mind stone can be correlated to the citrine or lemon quartz because it has the power to protect from physical harm, revive the body, and enliven the mind.
Wearing a yellow engagement ring also attracts a bright future and encourages the couple to live to the fullest by pouring the heart, mind, and soul toward the marriage.
Mostly C's: A Reality Stone-Inspired Ring
The reality stone would be best for you! As bold as the Aether, you are everchanging. and you always want the greatest. Being passionate in everything that you do, you have fluid actions that inspire your beloved to strive better just like you.
You attract change and unity that makes a more wonderful life for everybody.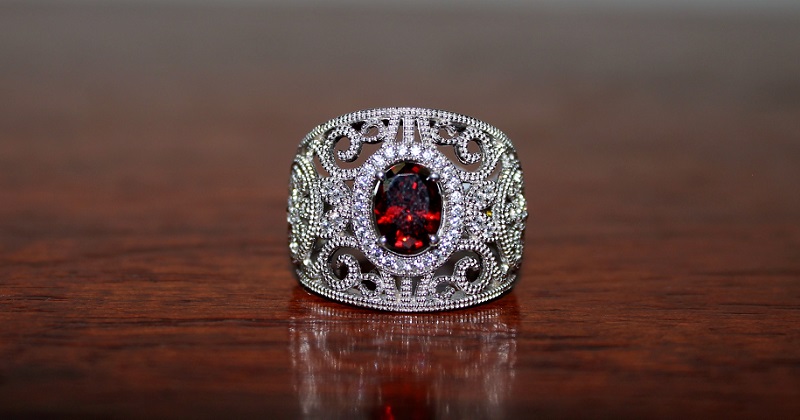 The reality stone is colored red, so no wonder, ruby suits your engagement ring (or the one you're planning to propose with). Ruby is the ultimate symbol of love—and that explains everything already.
However, if you want a more unique one for your partner, you might want to opt for garnet. These are deep, wine red gems that symbolize passion, loyalty, and serenity. It is also believed that wearing this stone in an engagement ring gives a promise of unconditional love. Thus, it's a promise to protect one another for life—whatever it takes.
Mostly D's: A Power Stone-Inspired Ring
The power stone is just right for you! Acquiring the power stone means that you have an incredible ability to manipulate love—in the best way—as it brings out the best in you.
Fueled with love, you are granted with a strong will to live and immense passion for relationships. The power of love can make you do all things and conquer all challenges.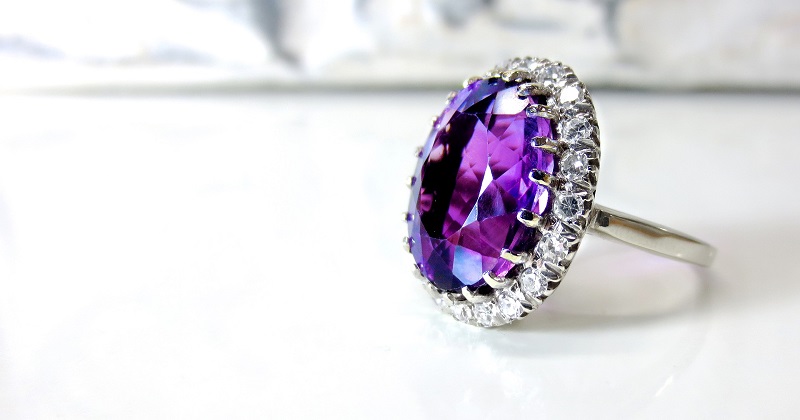 Purple embodies wisdom, peace, and pride, while tanzanites are known as stones of transformation. This is why purple tanzanite fits perfectly as your engagement ring. This purple tanzanite is an amazing pick because it is a powerful asset for spiritual growth.
Choosing this stone for your ring will lead you to the heart chakra where you and your special someone will attain beauty, love, tranquility, and compassion. Of course, you can also go for another famous purple gemstone: the amethyst.
Mostly E's: A Time Stone-Inspired Ring
The time stone perfectly suits you. Time is very essential to you. It is your love language, and it can make or break your relationships.
Harnessing the power of this green stone, you always make sure that you spend quality time with your most beloved one. Just like the time stone, you possess this healing power where you can fix things and get it all together again.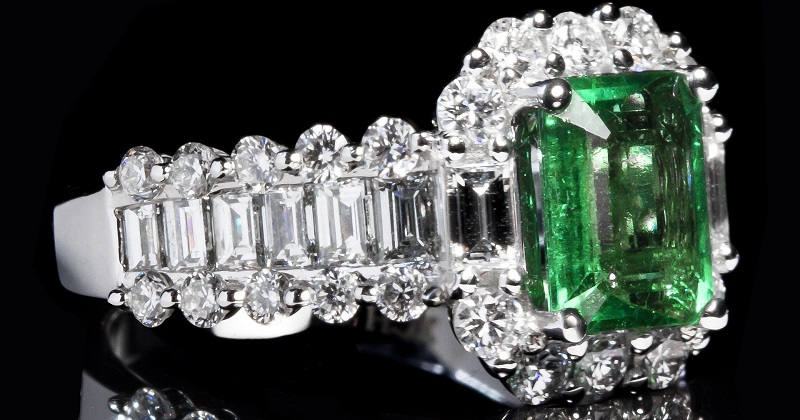 Spending the rest of your days with this beautiful person, you might want to have a green engagement ring like emerald or prasiolite. Emerald symbolizes happy, long, and successful marriages. It also wishes good luck and peace.
The prasiolite or green amethyst, on the other hand, also attracts success like emeralds. In addition, green amethyst represents hope, prosperity, and true love that's your road to forever and a lifetime.
Mostly F's: A Soul Stone-Inspired Ring
You got a very special gem: the soul stone. Similar to the soul stone in the film, people like you are rare. You can communicate with others effortlessly and they open up to you even without trying.
Having this quality in you, you can control the other five stones in a good way. You are in a special place among the stones and your partner is blessed to have you because you are ready to sacrifice for the things that you love... 3,000.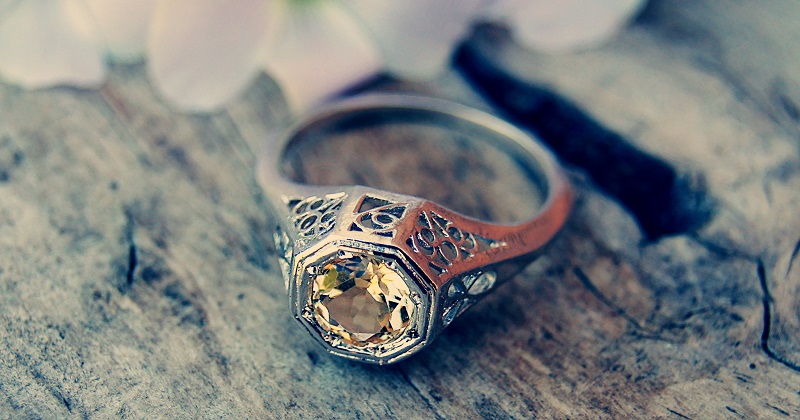 The engagement ring that is perfect for you would be the orange diamond. Orange diamonds are one of the rarest diamonds and one of the most expensive that you can find. Just like you, this ring is extraordinary.
This orange gemstone is a constant reminder of courage and bravery. Wear it with confidence and you will have a marriage with obligations that are well-taken care of—thus, a lifetime of genuine love.
Just got engaged? Congrats! If you don't know where to start when it comes to planning your wedding or if you're already on the lookout for hassle-free wedding packages, let our professional planners with years of experience help you out! Schedule an appointment with us now!
@BGBridalGalleryPH
Follow @BGBridalGalleryPH for useful wedding tips, unique ideas, and more.