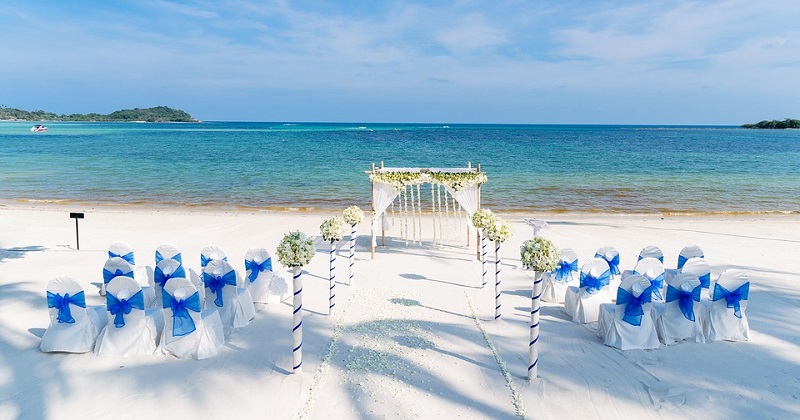 A wedding is a sacred ceremony between two beautiful people who are deeply in love with each other. This is the right time their souls will unite in the eyes of the people and in the eyes of the Almighty One. This is a celebration filled with lifetime love and new beginnings for the better life they are taking on together.
People account weddings as a festivity. That is why there have been many gimmicks and trends when planning a wedding already. One of these trends would be the destination wedding.


What Is a Destination Wedding?


A lot of people dream of the perfect wedding—a dream that usually begins with the ideal destination. Some husbands- and brides-to-be opt to get married in different parts of the world.
A destination wedding is a wonderful chance for couples who want to have their marriage rites at a stunning location. Usually, it is a destination that is farther from the place where they live. However, destination weddings do not necessarily mean doing a wedding abroad. Going out of town (especially if you live in the city) is also considered as a destination wedding.

Choose the Perfect Destination
Couples usually want a wedding venue that holds a significant memory or meaningful experience for both of them—where they first met, where they grew up together, the place where everything started, or just anywhere that seems memorable for them.
However, before picking the perfect venue for your destination wedding, you have to create a wedding checklist in order to track all the important details for the big day. It is not just the charming beach or breathtaking views you should think of. There are other important concerns in a destination wedding that has to be assessed.
As part of the preparation, you must consider the resources that you need like catering, transportation, accommodation for you and your guests, and the like. Prioritize your wedding checklist and make sure that all of the wedding essentials can be accomplished or taken care of. It helps if the wedding location you have chosen offers worry-free packages, too.
Everybody wants to get married on a one fine day—literally and figuratively. As much as possible, you do not want any natural phenomenon to destroy your most awaited day. Therefore, you should check the usual weather of your chosen destination wedding location at the time of your ceremony, too.

Determine the Distance From Your Location
Where will you hold your destination wedding? Will it be abroad or just out of town? As part of the wedding preparation, you should determine how far or near your destination wedding will be.
If it will take place abroad, you have to be cautious in the transportation of supplies needed. This should include the wedding gown of the bride, the suit of the groom, and your other needs. You have to make sure that your wedding venue—for the ceremony and the reception—will be suitable for your big day as well.
As for the guests, you need to figure out how you can help them to have a smooth flight to your wedding. Let's say that your grandparents and older relatives will be attending. Are they capable of traveling to a far place? If not, it would be best to consider destination venues elsewhere. Look around and you might find some majestic locations that can suit your taste and type.


Pick a Place that Can Accommodate All Wedding Guests
It is possible that when you see a certain location for your wedding, it will seem like a dream come true. However, be careful in choosing. The location may look perfect on first sight, but as you get deeper into the preparation and planning, you might realize that you overlooked something—the space.
Ask yourself if the location you have chosen would be enough to accommodate everyone you want to invite. The guests should not have a hard time booking a place at the actual site of the wedding, too. Without a proper venue to accommodate all guests, it will be hard for everyone to attend.
Good wedding locations should have a hotel, resort, or specific resting area that is just 10 to 15 minutes away from the wedding venue.
Consider a Wedding Budget of the Guests
Decide if you will handle the accommodation and transportation of the guests on your wedding day. With a wide space also comes a wider budget. If you are quite loose on the wedding budget, finding a place may not be that difficult. However, if it is the other way around, you may need to stretch your wedding venue qualifications a bit.


Stay Within Budget
It is easy to get carried away with all the great and magical wedding locations. However, you may want to be careful not to go over the budget. Falling victim to the latter could mean that certain aspects of the wedding would be sacrificed, such as the wedding attire, rings, decorations, food, souvenirs, honeymoon, and so forth.
It might be tempting to get a loan, but it is not recommended. A bride and groom may get their dream wedding. However, they would not be able to start clean after the event due to the debts they need to pay. No one wants to begin life like that. Therefore, you should stick within the budget.
Here is a tip: You may want to get a wedding location that already accentuates natural beauty since this will reduce the expenses for decorations. Not just that, choosing a natural location for the wedding will release this effortless beauty of the wedding itself—something that you and your guests will forever remember.
Hire an Experienced Wedding Coordinator
Getting a wedding coordinator that specializes in destination weddings is vital. In this way, the couple would not simply guess and do things on their own, as they will have someone to guide them along the way.
Destination weddings are a lot challenging to plan compared to ordinary weddings. Negotiations are quite imperative. However, this is something a professional wedding coordinator has the prowess to do effectively.




Hire an Efficient Wedding Planner
If you are still having a hard time with all these wedding preparations, you should hire a great wedding planner. A wedding planner will take care of all of your needs. By saying all, it means the wedding planning from day one to the last process of the preparation.
These people give out expert advice, good concepts, and best deals from the top suppliers that will surely make your planning and preparations very easy. Thus, will help you achieve the dream wedding that you want.
With a wedding planner, there is no need for you to be stressed. It will be the planner who will communicate with the wedding merchants and will oversee all the wedding essentials in between.
You do not have to wait for a suppliers' long reply or the language barrier when negotiating with the vendors. Your problems will be overcome if you have an expert, that is a planner, who can take care of the nitty gritty of every wedding essentials that you need.




Talk to the Wedding Suppliers in Person
Even with the presence of the wedding planner, it is still important to personally meet up with the vendors during wedding preparation. You can join your planner when visiting wedding suppliers. In this way, you will be able to discuss and inquire about all the potential concerns about your wedding.
Many couples prefer to hire vendors they are already familiar with. They even volunteer to pay for the out-of-town fee sometimes. Others, however, prefer to get local vendors to minimize the cost. Remember that whoever you choose, choose the wedding merchants who are responsible enough to meet the expectations that you have for the big day.
Visit the Venue Before the Actual Wedding Date
Three months before the big day, the couple should revisit the venue at least twice. This must be done to finalize the details and discuss options. During wedding preparations, the bride and groom should already have a visual idea how the setup will look like, what the decoration options are, how the tables and chairs will be placed, and so on.
Doing visits to the wedding location will give the couple a lot of time to iron out important details so that when the day of the wedding comes, everything is already set.



Inform the Guests in Advance
Once a destination has been decided, and there is a set time and date already, it is imperative that the couple must inform their guests in advance to give them ample time to prepare.

Informing them in advance can also help them make arrangements with their work or business since they will likely be gone for a day or two. This will also allow the guests to calculate if they can afford to go to since it is a destination wedding.


4 Destination Wedding Locations You Should Consider


1. Tagaytay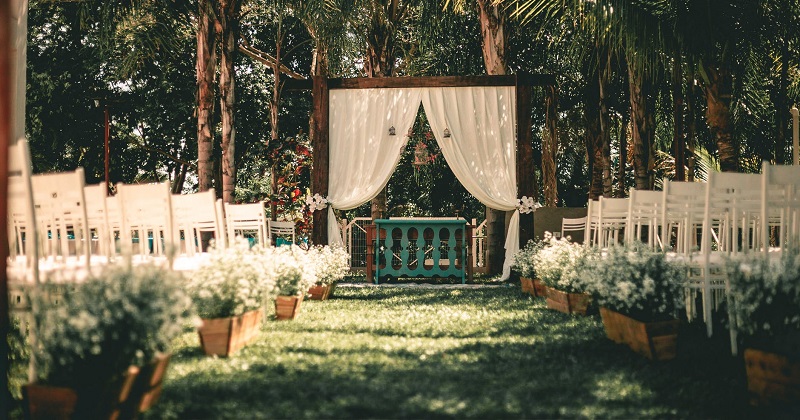 Opting for a lovely garden wedding? Tagaytay is one of the top picked wedding locations, especially for garden weddings, here in the Philippines. Due to its beautiful Taal Lake scenery, lush greeneries, and rustic ambiance, it has been a favorite location for the future Mr. and Mrs. There are many wedding receptions in Tagaytay that can definitely make your ideal wedding come true.
Tagaytay has been popular for husbands- and brides-to-be because of its proximity to Metro Manila. Plus, its cool weather that is almost the same as Baguio!
Tagaytay's leisure activities (for both kids and kids at heart) are also additional reasons why this is a great destination wedding location. Guests are entertained to attend weddings in Tagaytay because it is like a mini vacation, too.


2. Boracay








If you imagine yourself reciting your wedding vows with a year-round summer feeling while looking at the magnificent background of endless horizons and feeling the warm sea breeze, then, Boracay is perfect for you! Boracay's powdery white sand and pristine clear waters make it a very stunning destination wedding location. Its natural beauty is never-fading and indeed, incomparable.
A beach wedding would be very perfect in Boracay. You can transform the entire beachfront, usually within the Stations 1 to 3, and have an open-air reception. However, if you are the type of couple who really wants this sacrament to be very close, there are venues around that offers beach wedding packages in a more intimate setting.
Another reason why you should consider Boracay? This can be a place for your honeymoon as well! You got to hit two birds in one stone if you get married in this place.


3. Paris






Every woman wants to be married to the person they truly love. And, it gets more romantic if the wedding is done in the City of Love: Paris! It is, of course, one of the best destination wedding locations in the whole world. Though it might break the bank a little, you now have a good excuse to finally travel to Europe. Wedding location, check? Travel goals, also check!


4. Las Vegas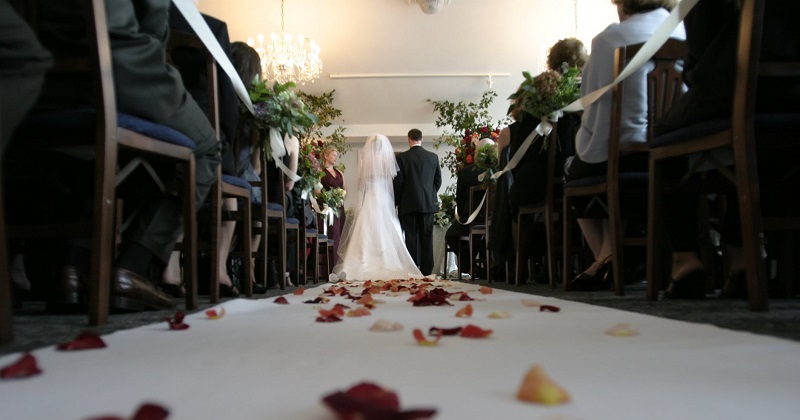 Make your ultimate day come to life at Las Vegas! Known as the Marriage Capital of the World, Las Vegas weddings can literally happen anywhere, anytime, and anyhow you want. It has minimal wedding costs and easy marriage license. What is nice with Las Vegas, you can have your bachelorette party, wedding ceremony, and honeymoon here! Similar to BG Bridal Gallery, it is a one-stop shop for weddings!
Want more tips and ideas regarding destination weddings? Get a free consultation at BG Bridal Gallery!
@BGBridalGalleryPH
Follow @BGBridalGalleryPH for useful wedding tips, unique ideas, and more.