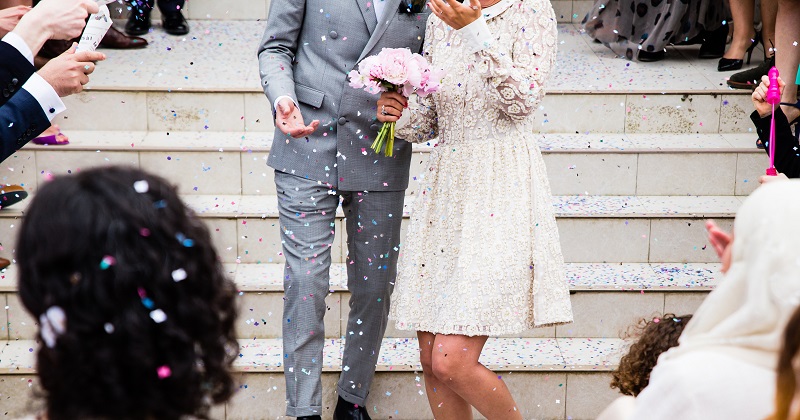 The Same Day Edit (SDE) is a video that lets guests and the couple view the wedding from different angles. It gives everyone a complete view of how the day started leading up to the ceremony and to the reception that comes after.
The SDE is the trailer of the wedding ceremony that was taken by the videographer and edited on the same day to be shown during the reception. It gives guests, entourage, and the couple a glimpse of what the wedding video will look like.
What Parts Should be Included in the Same Day Edit ?
The SDE usually begins with the couple getting ready for the ceremony in their respective rooms together with their entourage. Usually, the video would exude the emotions the couple was feeling.
Then it follows with the groom leaving his hotel and arriving at the place of the ceremony. In this scene, guests are also treated to several clips showing what the guests are doing while they are waiting for the service to start. Once it begins the video would include shots of the entourage making their walk towards the altar and to their seats. Then it is followed by the groom, who is walking beside his parents.
The climax of the video is the moment that everyone is waiting for, the entrance of the bride to the church. This part will also show footage of the guests, to see their reactions and emotions when they saw the bride for the first time in her gown.
The video will show a summary of the ceremony, which will include the couple exchanging their vows, some phrases being said by the priest during the sermon, the placing of the ring in their fingers, the signing of the contract and the kiss to seal the deal.
There will also be footage of the couple walking or running out of the ceremony to cheers and applause from the guests at the door. Some SDEs also include some of the photo sessions the bride and groom does after the service.
The last part will include the entrance of the couple in the reception area and probably some footage of the earlier part of the program. This could consist of the dancing, cutting of the cake, and so on.
Of course, the flow varies for every wedding videographer and every couple, so every SDE video is truly unique as memorabilia in every wedding.
Still looking for a wedding photographer and videographer? Consider NST Pictures, part of BG Bridal Gallery's all-in wedding packages! Visit our showroom to know more.
@BGBridalGalleryPH
Follow @BGBridalGalleryPH for useful wedding tips, unique ideas, and more.