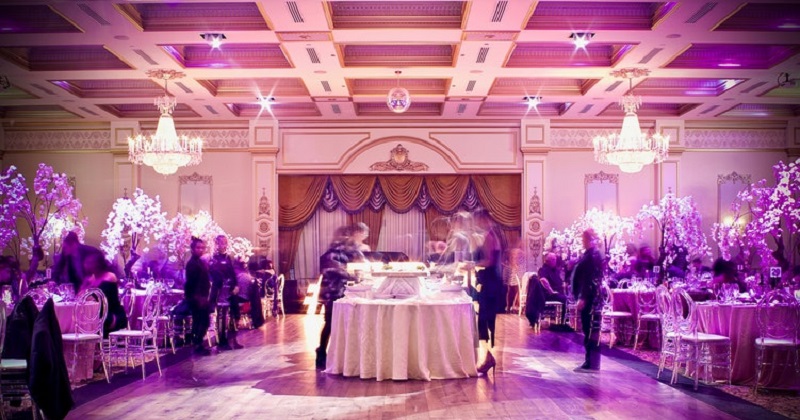 Choosing the perfect wedding motif isn't actually the same as picking your two favorite colors, putting them together, and making them the foundation of all your wedding details. There are actually some things that are worth considering in order to have your wedding theme and color match with the place and the season.
As a help, here is a guide on how to choose your theme and color for your big day.
Let your wedding venue inspire you
The location is one of the first things that should be finalized. Therefore, the color palette that you have always been thinking of can be a help in order to find the right wedding venue. You can think of the ideal color to choose, but you can also decide whether the theme and color would depend on the reception or the other way around.
If you have found a place that you really love, but doesn't match with your choice of colors, then maybe you'll want to switch up a shade or two. You might want to do this, so you won't have to spend much time, effort, and money.
If your wedding venue is more of a converted warehouse, you can definitely add as much or as little wedding decorations as you want. If you've already finalized the venue, use it to come up with a perfect color scheme for your wedding motif.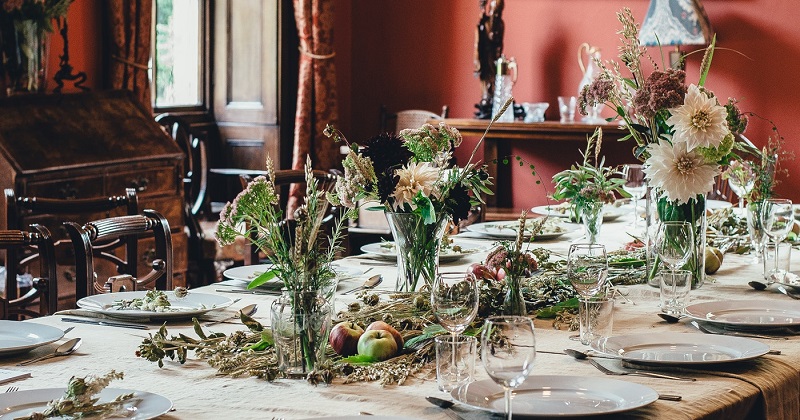 Consider other wedding details
Even though the wedding location has always been the biggest priority you should be considering, you should never forget the other details that might come before and after choosing your theme and colors, too.
If you've always dreamed of a wedding with overflowing orchids around, that can be your clue on pointing out your palette instead of thinking of how to insert it later. Your ideal embellishments and decors can help you with your wedding theme ideas. Remember to always pick your desired motif before deciding on anything.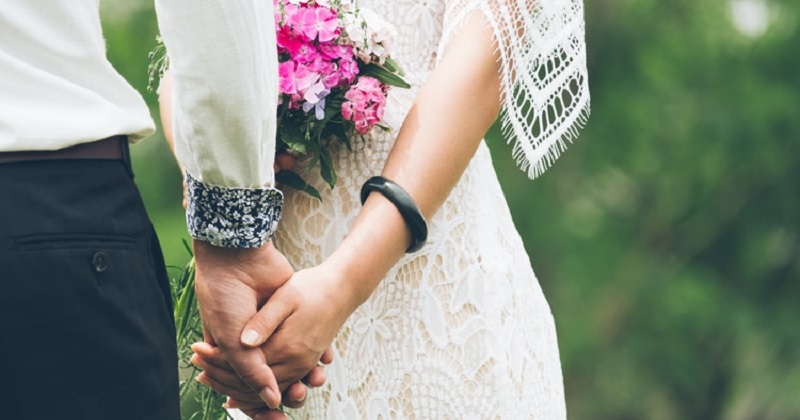 Think seasonally
Just like each clothing trend, the wedding theme and color should be inspired by the time of the year. You can get your wedding ideas by incorporating it on the day of your wedding. The wedding motif will be much easier to decide if you consider the season as well.
Rosy pink can be perfect for spring, while a bright coral scheme can be a summer staple. A shade of fuchsia that is paired with other jewel tones can make up fall weddings. For winter, the combination can be a blush, blue, and a silver.
Know that you are not required to stay away from your favorite colors just because of the rules for seasonal color. These are just one of the few ideas you should count when choosing your motif and reception.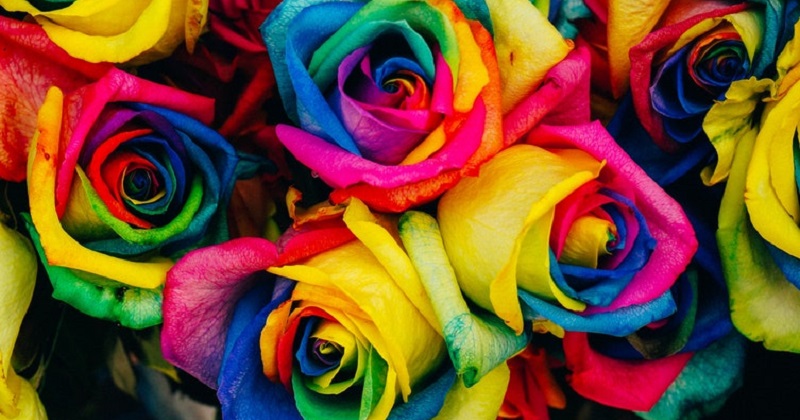 Consult the color wheel
You actually do not need a degree in picking up a palette for your wedding dreams. However, you need to go back to the basic principles and follow them.
Usually, colors that go opposite to the color are the ones that make a perfect combination because one is cool and the other one is warm. Also, colors that are neighbors are similar to each other and share a primary color.
One tip: A classic color palette is a bright saturated one that is paired with a neutral one such as gray, blush, or gold.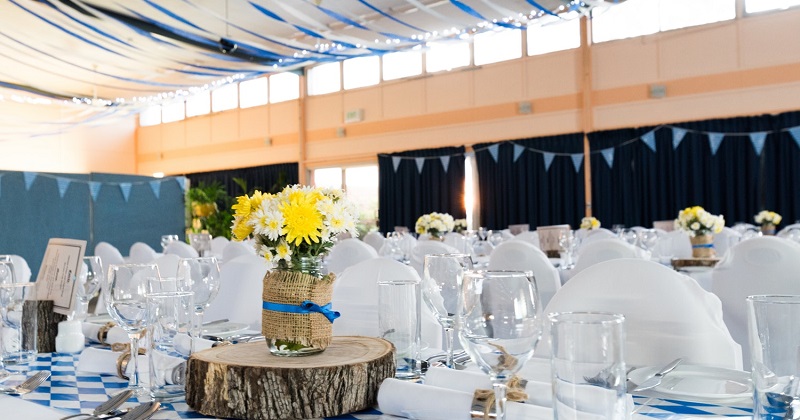 Do not overthink
Stop or never drown yourself in the thought that you really have to get a strict wedding palette. When asking and finding out the right hues, remember that the roles of wedding themes and colors are only meant to inform you of further wedding decisions like wedding reception design, bridesmaid dresses, flowers, and the like.
Your wedding colors don't mean that every single detail of the wedding motif should match perfectly. Therefore, do not only focus on the theme and color, but also, think of other matters such as the mood you want for your big day.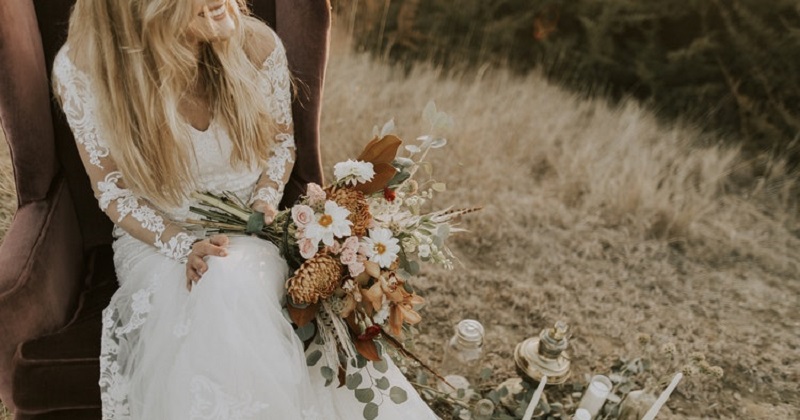 Set the mood
The wedding theme and color set the mood of the big day. If you want to have it in a full load of dark aesthetic, then a dark palette like ruby red is a better choice than pastel colors. By setting the mood, you will be able to distinguish what wedding decorations you need for the wedding reception, too.
Consider the style and atmosphere you want your wedding to have. Do you want it to be relaxed or nostalgic? Do you want a futuristic one or romantic? Do you want casual or rustic? If you've already decided, think of the first colors that come into your mind. Remember, guests always notice those wedding details, too!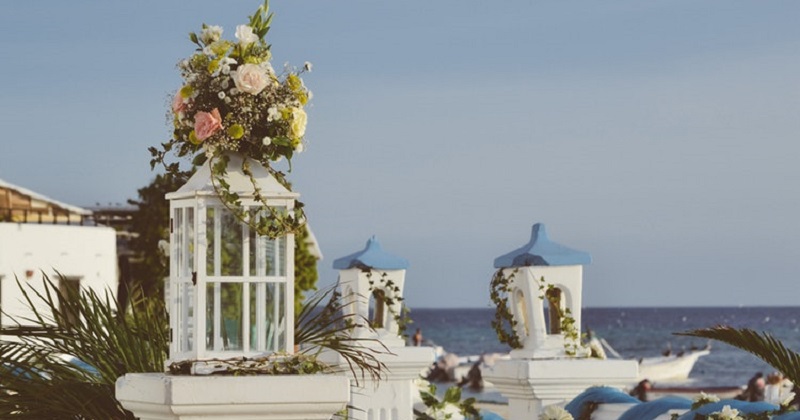 Focus on what you love
When thinking of themes, you can consider the things that you love. You can incorporate the colors that can be seen in your home décor. Why? Because they are definitely the ones that you love and you can live with for a long time!
You can check your clothes and accessories in your closet. Search for the best color or patterns of which you are drawn to. Look for the things and designs that attract you because that can be your starting point for choosing your own wedding theme and colors, too.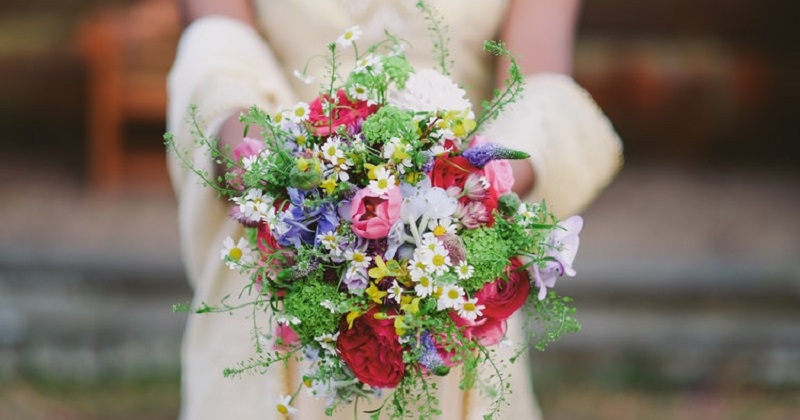 Research a little (or more) for help
You can look for some great medium of inspirations like magazines, blogs, art galleries, or even a friend's wedding. You might be able to see creative wedding theme ideas from those. These sources can definitely help you find a color and use it in a new way.
However, you have to remember that you do not have to choose colors and wedding themes just because they are in the now. Choose the theme or motif that you and your partner would want to remember for the rest of your life. For additional tips, you could visit BG Bridal Gallery's blogs for endless wedding inspirations as well!
Haven't decided on your wedding motif yet? Download the app of BG Bridal Gallery and browse wedding themes that can be perfect on your big day!
@BGBridalGalleryPH
Follow @BGBridalGalleryPH for useful wedding tips, unique ideas, and more.