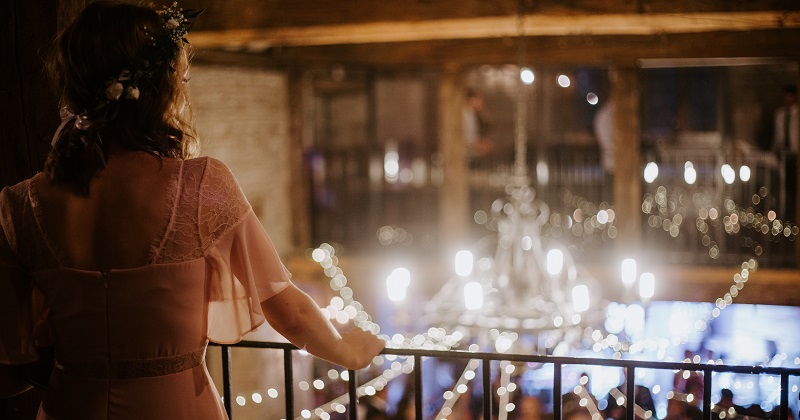 The influence of the movie-making industry can be felt in so many ways. It has even found its way to intimate moments like weddings. Not sure of what video to play at your wedding reception? Mull over these three items on our list and pick what suits your style, budget, and time. And if all of them sounds good to you, why not go all out and incorporate all three for your celebration?
Your Love Story
How did you first meet? How did the friendship blossom into intimacy? Instead of letting one of your bridesmaids or groomsmen tell your story, why tell it straight from you?
How about an interview weeks before your wedding day? How does that sound? If you lack the skills to make a video, fear not because there are professional video creators out there that can give you a helping hand, all in exchange for a decent commission of course.
Interviews with Family and Friends
If you've had experience with this sort of thing before, doing the interview yourself may be a good idea. However, if you have zero experience, feel free to seek the help of a professional.
Ask people what they think of your relationship before the two of you were engaged. It would also be nice to interview people dear to you, who, due to unfortunate circumstances, will not be able to attend your wedding. Alternatively, you can ask your closest relatives or friends to perform for you.
Your Engagement Shoot
Don't hesitate to show off your amazing engagement shoot! Even if you posted it on social media where people could see it on their mobile phones, your family and friends would still be in awe of it once it's shown on a bigger screen. 
The Wedding Same-Day Edit
If you're hiring professionals to do coverage of your wedding day, know that it is an investment that you will not regret. While still, photos are good, those in motion genuinely highlight the activity of your wedding.
For more ideas to keep your wedding reception program fun and lively, download the BG Bridal Gallery app.
@BGBridalGalleryPH
Follow @BGBridalGalleryPH for useful wedding tips, unique ideas, and more.