Wedding preparations can already be daunting on its own. What more when you include wedding hashtags on your plate? We know how this could create more dilemmas between couples. Of course, there are ways to handle the situation better. You do not want to be a bridezilla now, do you? There is no need to go jittery; everything should fall into place before and during your Big Day.
But, of course, you need to plan carefully to make that happen. When it comes to creating wedding hashtags, think of it as one of the ways to make all the preparation light and fun. Though you also need to spend some brain cells on this one, do not be too stressed out about it. The goal is to make this entertaining and exciting.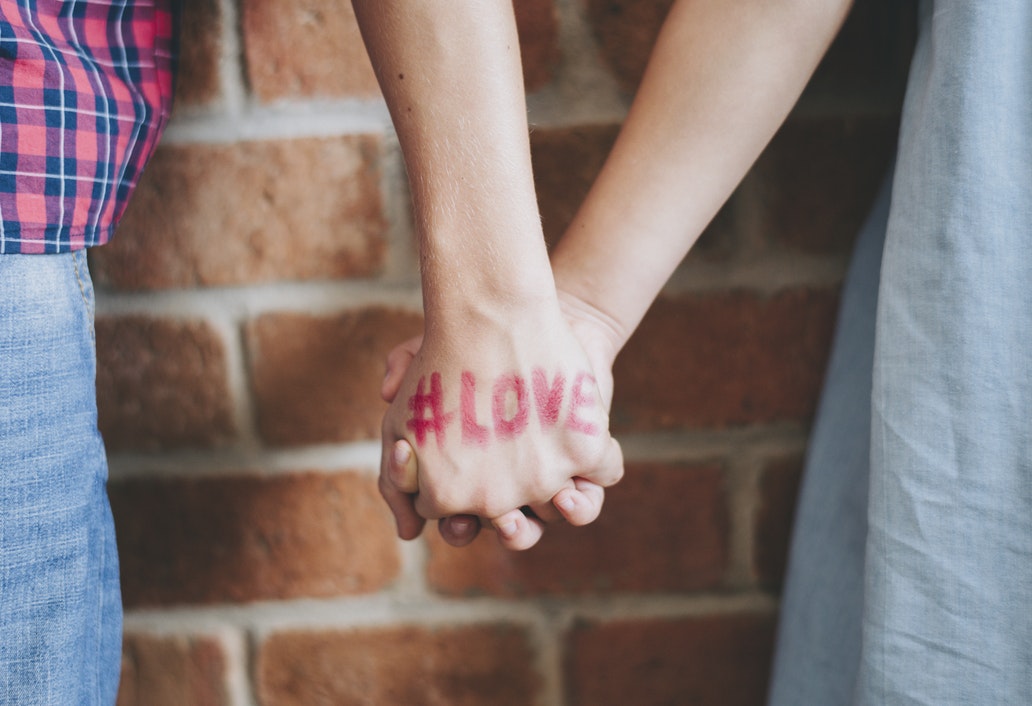 Why is it important? If you are planning everything, from the preparation to the actual wedding day, wedding hashtags are also a way to keep things organized, virtually at least. We are now living in the digital era where most people engage themselves online for the latest happenings with their friends' and families' lives. With your own curated wedding hashtag, you can have that little space on the web that you can proudly call yours. You can go back to it even years after the wedding day.

It should come smoothly if you will consider these wedding hashtag ideas and how it works. Are you ready to have the best wedding hashtag of the year? 
Make sure your wedding hashtag is readable.
It is ideal to create a hashtag that can easily be read and understood, not just by you, but also by your guests. While you may be aiming for fun wedding hashtags, it is still essential to make it formal somehow. Make sure that each word is capitalized. There is this hashtag online that goes #UnlimitedLoveStory; you might think it says Unlimited Loves Tory if each word wasn't capitalized and if unlimited is a name. Do you get our point?
Take your cue from cute celebrity love team names.
If your names match like celebrity couples or ex-celebrity couples, then that is a plus point! Think JaDine, LizQuen, and KathNiel or the Song-Song couple. You will be 100% original. Maybe you are high school sweethearts who already established a name and carved them on a tree somewhere. Are you guilty? Totally normal.
Be inspired by your chosen location or wedding theme.
Choosing a location and a theme for a wedding is a major decision to make, so why not utilize it for a more creative wedding hashtag? Say, you are both Potterheads. You can go for the hashtag #HarryAndGinnysRoadToHogwarts, and just replace "Harry" and "Ginny" with your names. Or maybe you're a fan of Alice in Wonderland? Then go for something like #QueenAndKingInWonderland. It may sound a little common, but when you input your first names, your love team name, or even pet names, that should do the trick. Also, if you are having a garden wedding or a ceremony by the ocean, you may think of something related to that, too. How about #TogetherAlwaves or #SEAriouslyInLove?
Go ahead, and be "punny"!
Just like how you correlate your wedding hashtags with the theme and location, you can really be "punny," too. Just a reminder though that puns are sometimes overrated. It's nice if you can come up with something on your own. You know how they say that many girls think the word marriage has a nice ring to it? Or when he proposed to her, she found it very engaging? If the guy's name is Jin and the girl's name is Jean, it can be #LeJINdaryWedding. You just need a bouquet of wit and a garter of humor.
Use an alliteration.
Wordplay is also fun to fiddle with. It has a beautiful sound to it like the wedding bells. Ah, that resonates. #EternallyEvans is a good example. How about #ForeverFletchers or #VaughanVows? What is important is you #WeaveWords together. Rhyming may also be the key to more imaginative wedding hashtags. How about something like #TheFajardosExchangeIDos?
Mind the length.
Make sure the length is reasonable. If it is too long, the guests might find it annoying to type. Not that they will tell you, and they will do it anyway for engagement and the love of you. It is just best to consider that. Also, the longer the hashtag gets, the more it might be harder to remember. Precise and "punny" may be the right formula. Keep it short, sweet, and simple.
Include your wedding date.
Putting the date of your wedding day will add a touch of originality to your hashtag. Unless you share the same names with another couple that is definitely marrying the same day that you are? Hmm, possible but very unlikely. You can also add your anniversary date when you were still girlfriend and boyfriend or the year since you have been together (e.g. #SamAndSonnySince2008). The day you got engaged can be considered as well. As long as these numbers are memorable to the both of you, then do it. It is your wedding after all.
Let them in on your inside jokes.
Inside jokes are for the couple's amusement, sure. Guests may not get it, but you can start a conversation about it or include it in your speech to lighten up the mood before you start crying happy tears again. However, there are inside jokes that are better left to the couple's knowledge. If you are not comfortable sharing a story, it is okay. Maybe it's too intimate or really personal that you want to keep it only for you two. This is just an idea that you might want to consider.
Ask for others' opinion.
While it is your wedding and you do you, anyway, it is still ideal to ask your family, friends, or your witty entourage members about the wedding hashtags you have in mind. It's okay to ask for their insights every once in a while, especially if you're stuck or if you really can't decide. They might be able to give you fresh ideas.
Check for dupes!
Say that you already settled on a hashtag, make sure you check it online to see if someone has used it already. Yes, this is a big world, and sometimes we all think alike, and wedding hashtags might appear the same. It can't be helped. This is why you need to squeeze all your creative juices for this. It is all going to be worth it. Imagine that hashtag in your wedding photos and videos. Are you feeling all giddy now? Same here!
You do not have to be a poet or good with words when you invent wedding hashtags. As long as it holds a great significance to your relationship, then it is what matters the most. 
@BGBridalGalleryPH
Follow @BGBridalGalleryPH for useful wedding tips, unique ideas, and more.